These two magnificent 4-star hotels are located right in the heart of the stunning Spanish Costa del Sol gifting golfer's with a range of fantastic golf courses, right on the doorstep. H10 Andalucia Plaza is only a short 5-minute drive from the buzzing coastal town of Puerto Banus and H10 Estepona is situated on prime beach location allowing you to enjoy more than just the incredible golfing facilities while you are there.
Get to know the Hotels
H10 Andalucia Plaza is a 4-star hotel with 400 guest rooms ranging from single and double rooms to luxurious suites. It also has 2 bars and 3 restaurants on site enabling you to enjoy fantastic food from the comfort of your hotel without having to venture out into Puerto Banus. The hotel is also home to 2 swimming pools: one is located in the high-class spa facilities and the other is outside allowing you to relax and catch afternoon sun after a morning out on the golf course.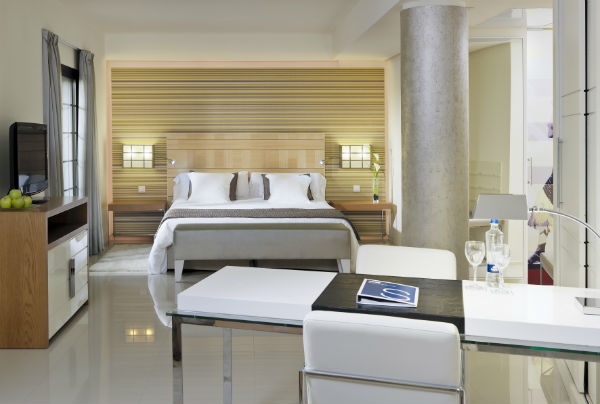 H10 Estepona Palace is located on prime beachfront position and offers numerous top class facilities for you to enjoy during your stay. The hotel has 237 rooms, 2 adult pools, 1 children's pool, 2 restaurants, 1 bar and a fantastic spa and gym making it the ideal hotel for any golfer. The highlights of the spa include the  jacuzzi and sauna meaning that you will always be feeling refreshed for your next round of golf.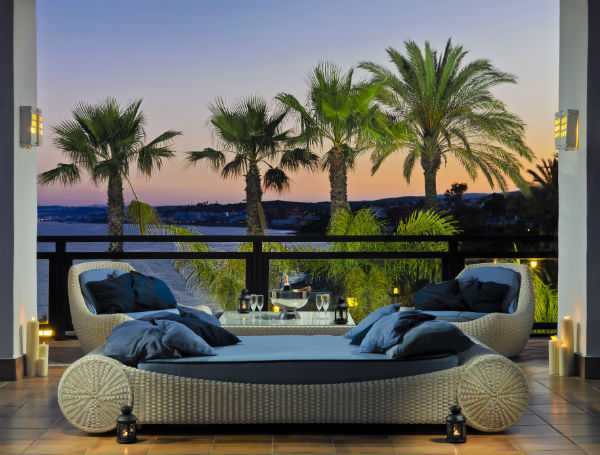 Golf at H10 Andalucia Plaza
Located a short 20-minute drive away from the hotel, is the spectacular Marbella Golf and Country Club . The course is a traditional championship layout designed by the famous Robert Trent Jones Senior, and provides both a testing but enjoyable round of golf. The 6th hole is considered to be the course's signature hole with the long par five providing players with both a tempting but daunting approach shot as the water hazard in front of the green does more than just add to the aesthetics of the hole. After your round, if you feel like you have done enough "driving" for the day the clubhouse restaurant provides a magnificent sea view which is able to be admired from a choice of two shaded terraces. The Club House's menu is the perfect complement to the most beautiful Spanish sunset.
Only 20 minutes from H10 Andalucia Plaza is the glorious Cabopino Golf Club. This  incredible par 71 golf course caters to all golfing abilities and with the beautiful backdrop of the Costa del Sol coastline , even your worst round of golf is made enjoyable.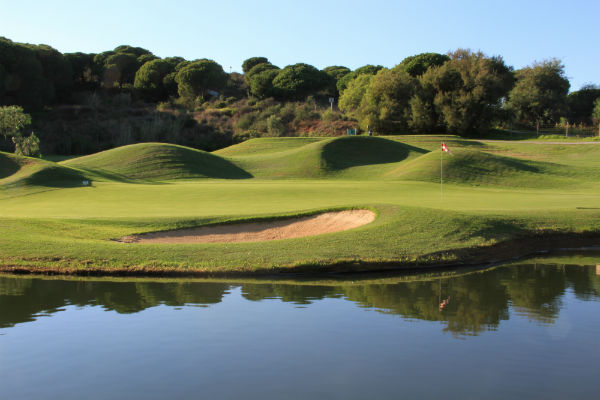 Golf at H10 Estepona Palace
El Paraiso Golf Resort is only 16 minutes from H10 Estepona Palace and is  designed by nine-time major champion Gary Player, it is unsurprising that it is arguably one of the most established courses in the Costa del Sol region. The dog-legged, par 5, 6th hole is labelled as El Paraiso's signature hole and in typical Gary Player fashion risk is often met with reward, as if you choose to play on the side of caution a bogey is almost inevitable. The layout of the course with its two lakes and meandering streams tests even the best golfers ability to keep the ball straight and in play.
Rated as one of Your Golf Travel's top 100 European courses, San Roque Club's New Course  is a must play when staying at H10 Estepona Palace. Only a 20-minute drive from your fantastic accommodation, the par 72 Perry Dye designed course has some of the most scenic views of all the golf courses on offer. The large greens allow good shots to be rewarded but the array of steep bunkers means bad shots may be punished, so accuracy is no.1 when plotting your way around the course.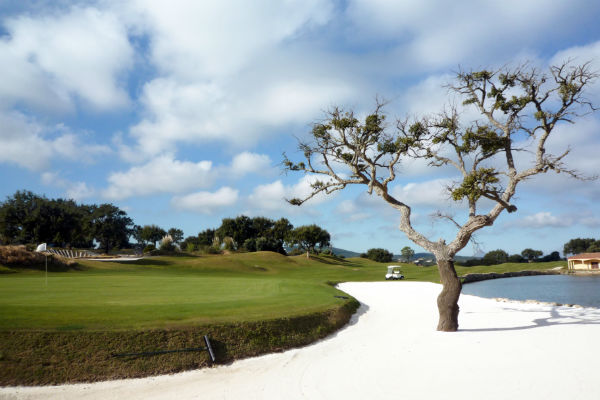 Other courses in the area include the stunning Finca Cortesin Golf Resort. Overlooking the beautiful Costa Del Sol coastline, the Finca Cortesin course is designed by renowned golf course architect Herald Huggan and measures up to 7,500 yards from the championship tees. The venue had played host to the European Tour's Volvo World Matchplay and is regarded as one of Europe's finest golf courses.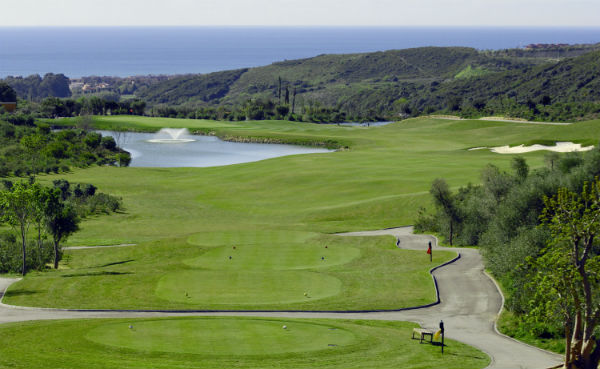 Things to do away from the course
The buzzing coastal town of Puerto Banus is only a short 5-minute drive from H10 Andalucia Plaza and a 20-minute drive from H10 Estepona Palace. It offers numerous restaurants along the harbour such as 'Jack's American Brasserie' which allows for a relaxed culinary experience. If you fancy fine dining with an incredible ocean backdrop then you can also enjoy some magnificent Mediterranean cuisine at 'Piucaro'.
As well as the harbour, the picturesque beaches in Puerto Banus make it an ideal place to relax away from the golf course with the Playa Nueva Andalucia beach being only a 19-minute walk from H10 Andalucia Plaza allowing you to fully enjoy the beach bars.
If you have a late tee off time on the next day, then you can also enjoy some late night partying at some of the best clubs in Puerto Banus such as both Pangea and Cavalli Club.
Location
H10 Andalucia Plaza is a 42-minute drive from Malaga Airport and only a 5-minute drive from Puerto Banus.
H10 Estepona Palace is a 57-minute drive from Malaga Airport and a 20-minute drive from Puerto Banus.
Check out Your Golf Travel to view our latest offers at H10 Estepona and H10 Andalucia and you could be well underway on planning your next GOLF IN THE SUN getaway…