Shrigley Hall is one of the best golf resorts in the North West of England, located in 262 acres of splendid Cheshire countryside it boasts a renowned Donald Steel golf course, AA Rosette Restaurant and a superb Spa facility – making it a must visit for any golfer looking for a relaxing golf break.
---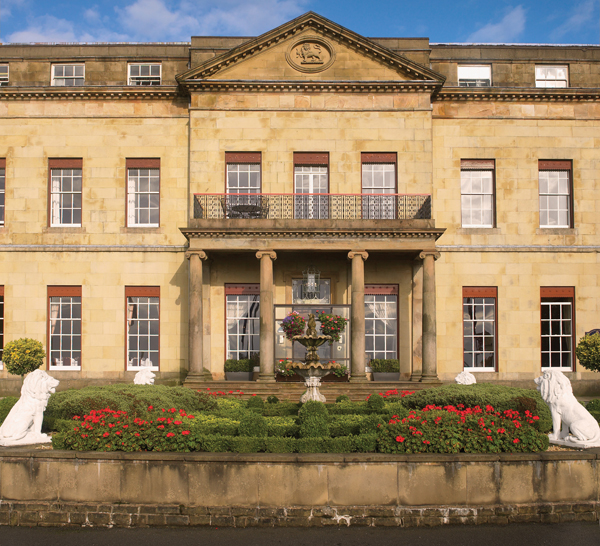 The historic building, which the hotel occupies, was constructed in 1825 for William Turner, a Blackburn mill owner and Member of Parliament. Since then it has been used as a school by the religious institute of the Salesians of Don Bosco and then, in 1989, the building was converted into a hotel and country club – which it remains today.
---
Accommodation at Shrigley Hall comprises of 148 bedrooms which are all superbly furnished and comfortable ensuring an enjoyable stay. They also come well equipped with flatscreen TV, complementary Wi-Fi, hair dryer, 24 hour room service and Gilchrist & Soames toiletries, as well as this some guestrooms even offer air-conditioning.
---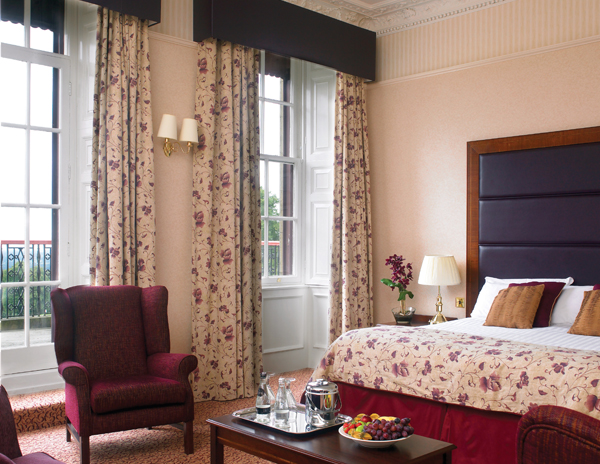 Guestrooms at Shrigley Hall offer everything you need to experience a comfortable and enjoyable golf break.
---
The dining option at Shrigley Hall comes in the form of the wonderful Oakridge Restaurant – a superb eatery which offers a mix of both traditional and contemporary dishes, stunning views over the estate and also boasts an RAC dining award. The Courtyard Bar is also on hand for guests looking for a pre or after dinner drink. It offers a modern conservatory overlooking the courtyard and serves a great range of lunches and light snacks.
---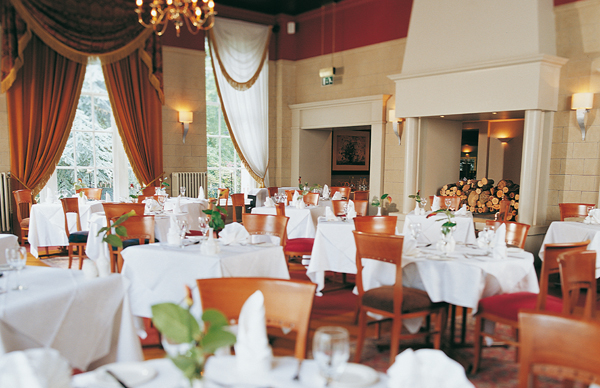 The award winning Oakridge Restaurant serves up a delightful range of dishes – everything from the traditional to the modern.
---
If you're looking to relax in your spare time away from the golf course then there is no better place to do so than Bodysense Health and Leisure Club – situated in the hotel itself. It houses a number of great facilities, including: 14-metre heated swimming pool, comprehensive fitness centre, sauna, steam room, beauty salon & spa, while the hotel also outdoor tennis courts.
---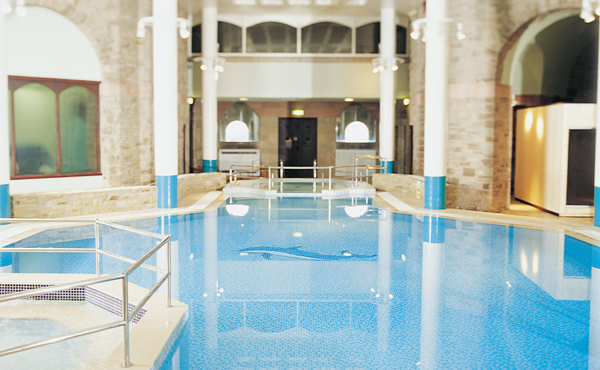 Whilst away from the golf course why not take a relaxing dip in the 14-metre heated swimming pool.
---
Just as you would expect from the architect, Donald Steel, the course's layout is an intelligent and strategic one. It makes great use of the natural landscape to create testing hazards. Steel has also been chosen to give advice on alternations to every course currently on the Open Championship rotation – showing just how highly he is regarded in the golfing world.
Guests at Shrigley Hall will take pleasure in a number of challenging holes which meander through mature woodland, and also the magnificent vantage point from which to view the rambling Cheshire Plain.
If you choose Shrigley Hall for your next golf break you'll also get to experience its signature hole – the par-3 8th. A stream, which hugs the front of the hole, links ponds to the left and right – meaning that there is not bail-out area and hitting a straight approach is a must.
Other notable holes at Shrigley Hall include the closing hole – a classic par-5 which has a sweeping left-to-right dogleg with out of bounds all the way down the right and the putting surface lying just beyond the hotel's carp lake.
Shrigley Hall is part of our summer collection of 'Great British Golf' – which features only a select group of the very best golf destinations in Britain. This also means that we are able to offer you the very best prices golf breaks to this magnificent destination. Prices start from just £89 – this includes 1 Night, 2 Rounds and Dinner, Bed & Breakfast.