The beautiful town of Belek along the Mediterranean Coast has become a golfing hotspot over recent years with golf clubs that rival the number of options in the Algarve. But with so many options, which golf course should you play? Here's our guide to the Cornelia Golf Club designed by Nick Faldo, which is surely a MUST play.
Cornelia Golf Club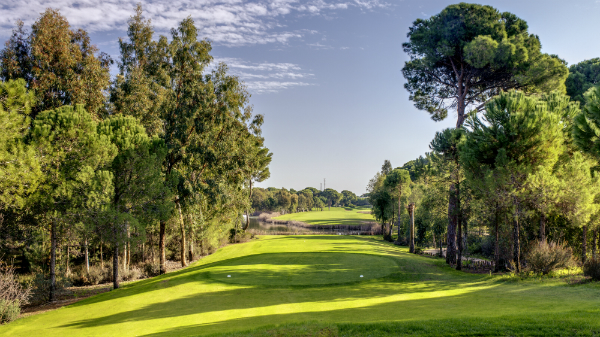 The Cornelia Golf Club designed by Nick Faldo is one of the finest courses in Turkey, which can be shown by it receiving the 'Top 100 Golf Courses in Europe Award' in 2009, 2014, 2015 & 2016 by Golf World.
It features 27 holes which are split into 9-holes (Tiberius, Sempronia, and Gaius) and combined to make 3, 18-hole courses. The main features of these courses are that you must strategically work your way around the course rather than just blast it with a driver as there are many tall pine trees and undulating fairways that mean finding the right spots are essential.
You can get plenty of practice in beforehand to ensure you have the best chance possible to do this at the David Leadbetter Golf Academy who has taught the likes of Ernie Els, Charles Howell III, Greg Norman, Michelle Wie and Paula Creamer.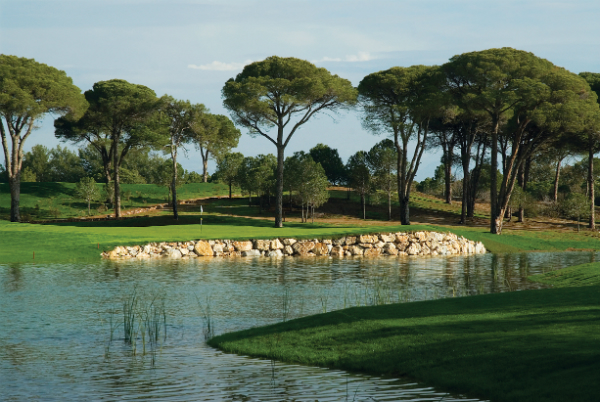 King's Course:
Par 72
6970 yards (Black Tees)
6528 yards (White)
6056 yards (Yellow)
5390 yards (Red)
Holes 1-18 (Tiberius + Sempronia)
Watch Mark Crossfield playing the King here…
Queen's Course:
Par 72
7011 yards (Black Tees)
6591 yards (White)
6159 yards (Yellow)
5567 yards (Red)
Holes 10-27 (Sempronia + Gaius)
Watch Mark Crossfield playing the Queen here…
Prince's Course:
Par 72
6916 yards (Black Tees)
6465 yards (White)
5980 yards (Yellow)
5363 yards (Red)
Holes 19-27 & 1-9 (Gaius + Tiberius)
Watch Mark Crossfield playing the Prince here…
Notable Holes
Faldo's Choice
The 7th hole named Faldo's Choice is a 302 yard, Par 4 that doglegs to the right. At only 302 yards, I'm sure the long hitters will consider going for the green but there are some tall pine trees and a large wasteland area to clear the corner so only if you can carry the ball 300 yards should you attempt this. For the players 'laying-up', there are two tall pine trees that stand on either side of this hole and act like a gateway to the fairway, so just hit it in between them and it should just be a wedge onto the green.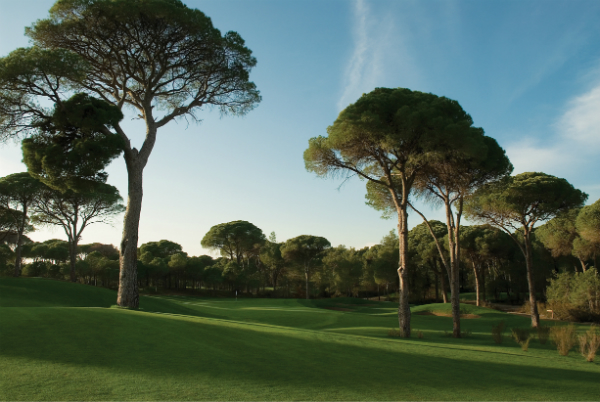 The Long
The 11th hole is the Longest Par 5 in Turkey at 615 yards, and it certainly tests your accuracy. Throughout the hole there are trees aligning just 10 yards from the fairway, whilst the hole snakes right and then left again towards the green. The ideal way to play this hole is a drive down the middle-right hand side of the fairway to then open up the lay-up shot, without having to hit over tall pines. There is then a lake in play on the right from 164 yards until the green, so be careful you don't over club with your lay-up or push it right with the approach. The green is then fairly undulating but get the pin in the right spots and it is possible to get an approach close. This is an incredible hole that requires some long hitting as well as some strategic thinking to manoeuvre around the hole and into the ideal spots.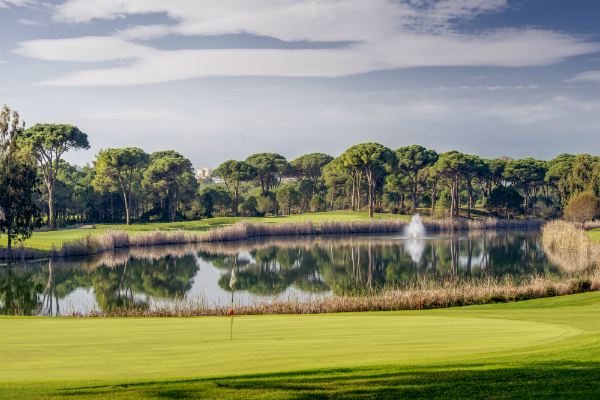 Aquarius
The 24th hole or the 5th on the Gaius Nine, is a 334 yard Par 4 that is one of the most picturesque holes on the course. A lake covers the entire left-side of the hole as well as behind the green. From the tee, golfers will see an immaculately fountain and a single tall pine tree down the left side which provides a sensational view. Golfers will then face the test of carrying over this fountain and lake towards a fairly narrow fairway to set up the next shot. At only 334 yards from the White tees, golfers should be left with a short-iron in, depending on the quality of the drive, which will greatly help to get spin. The spin is essential as a fairly wide but thin green awaits, so any long shots or bouncing approaches will certainly find the lake. If you can't get spin, pitching it short is a good idea and avoid a penalty stroke.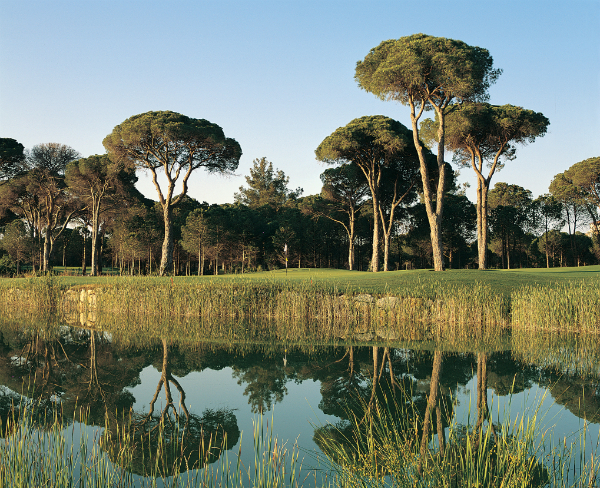 Nick Faldo
A course designed by Nick Faldo really is something special and has to be admired, not least because of his professional career. Here's a look at some of his major achievements:
World No.1 for 97 weeks
Won 6 Majors – The Open (1987, 1990, 1992), The Masters (1989, 1990, 1996)
30 European Tour Wins (5th Highest of All time)
Most Successful Ryder Cup Player Ever with 25 Points
Tied for most Ryder Cup Appearances with Phil Mickelson with 11
Cornelia Diamond Golf Resort & Spa 5*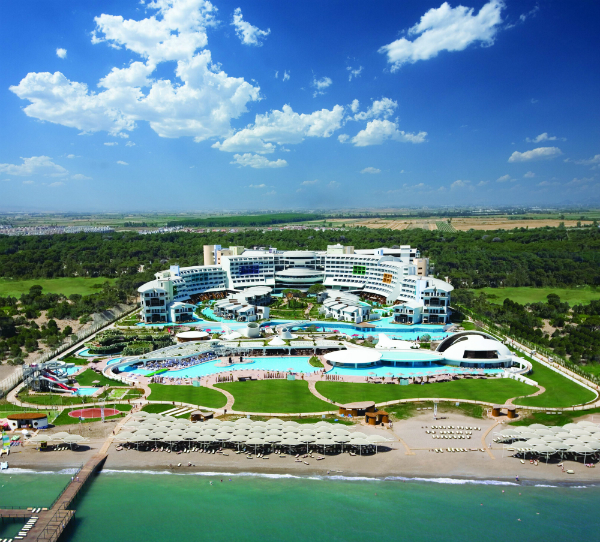 For local accommodation during your time in Belek, we recommend the Cornelia Diamond which sits only 1km away from the Cornelia Golf Club and offers free shuttles to the club.
This hotel is perfectly located just a stone's throw away from the Mediterranean Coast so offers a variety of stunning sea views, as well as being only 30 minutes away from the Antalya Airport.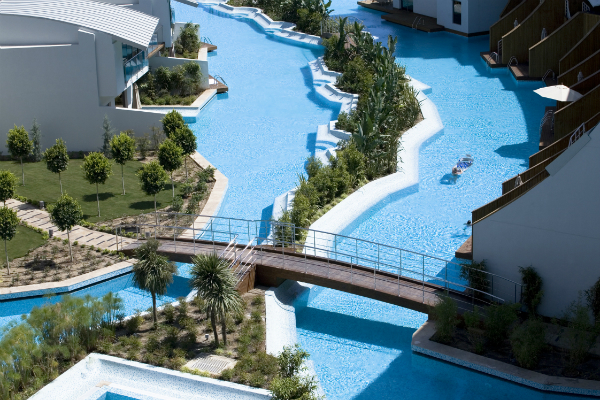 Added to this, the facilities on hand are exactly what you are looking for from a holiday. In the summer, there is the choice of 8 A La Carte Restaurants and 10 bars so your evening following a round of golf can be spent however you want.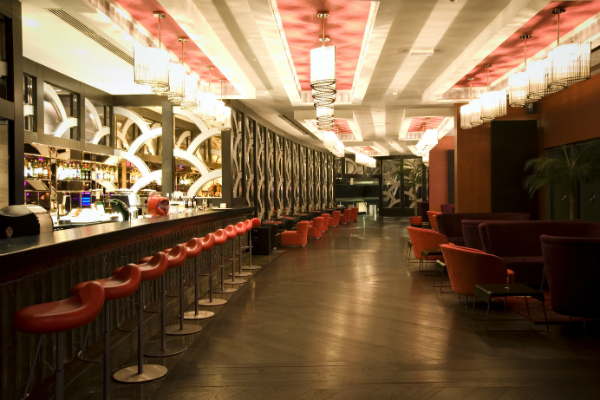 And if you are taking a day off golf, the Cornelia Diamond has a two floor Crassula Eco Spa which is the only Eco Spa concept in Turkey, as well as a pool, gym and multiple fun activities including bowling, astro-turf, games room and crazy golf.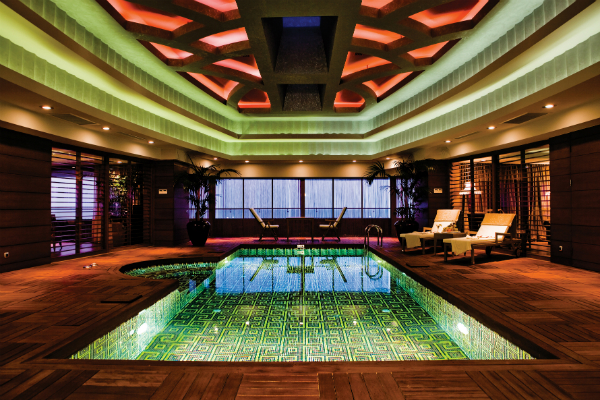 Cornelia De Luxe Resort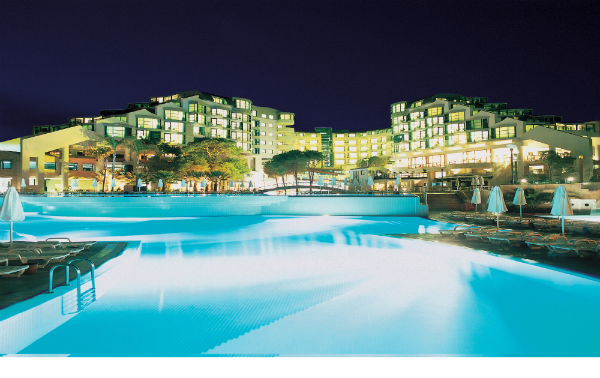 The other option when playing at the Cornelia Golf Club is a visit to the Cornelia De Luxe Resort, less than 10 minutes away from the course, for a very luxurious stay. Positioned directly on the Mediterranean Coastline, the Cornelia De Luxe Resort is able to offer 358 luxurious rooms with stunning sea views as well as being walking distance to the beach.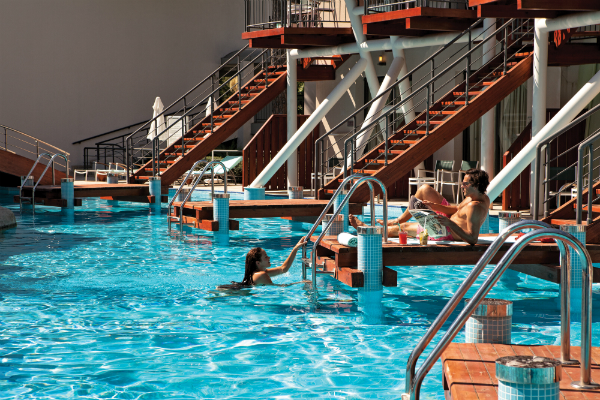 You don't have to leave the hotel however, to relax by the water as there are 5 spectacular pools here and one even has a slide to provide some enjoyment for the kids and relaxation for the adults.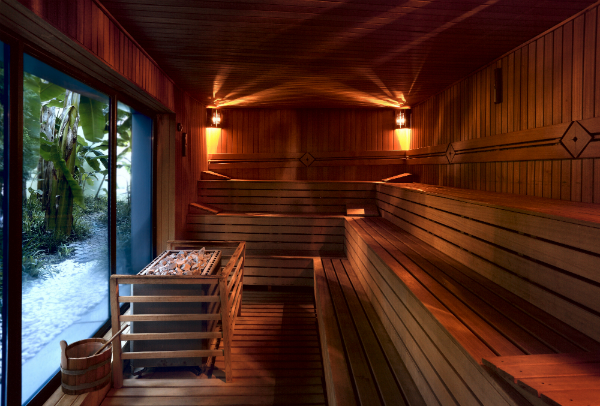 Added to this, the Cornelia De Luxe Resort offers 5 A La Carte Restaurants serving a variety of cuisines from traditional Turkish to French and Mediterranean cuisines, as well as a the Cornelius Main Restaurant providing a buffet breakfast and an international mix for dinner. Also, for those that enjoy a fun evening plan, then this resort is ideal as they offer their own nightclub called Deluxe Disco so golfers can party all night!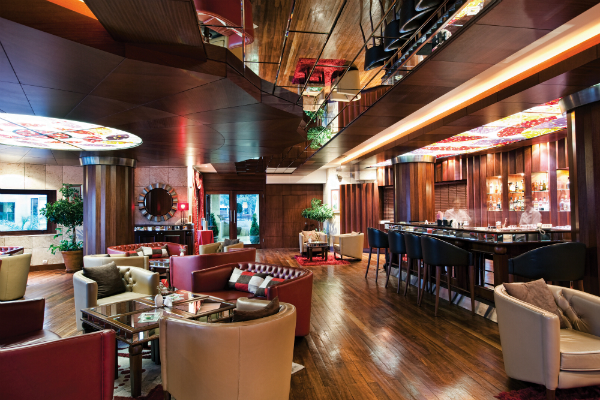 Overall, a trip to Belek has to be on the check list for golfers with so many world class courses on offer including this spectacular Faldo design!