Benefits of booking the Eurotunnel with YGT
The Eurotunnel Le Shuttle is the most convenient way of getting across the channel from UK to continental Europe and Your Golf Travel are proud partners with Eurotunnel. Cross the channel in just 35 minutes from Folkestone to Calais and you've arrived in Northern France. It is simply the easiest, most convenient way to the 1st tee in France, quicker than flying and operates 365 days a year.
---

Enjoy a trip in the comfort of your own car
---
No need to check in luggage or drive to the airport. You don't have to worry about security checks or renting a car, and in less than 4 hours you can be on the first tee in France. This is why you should book Euro-tunnel with YGT! Here are 3 popular YGT destinations in Northern France, see how long it takes to get there from London.
---
Le Touquet
Travelling from London, you could be on the 1st tee at Golf Le Touquet in 4 hours!
Just a short drive from Calais, you'll find Le Touquet, where two championship courses of vastly different character have been thrilling visiting golfers since the club's inception in 1904. A nine hole academy course completes the golfing options here and with the resort town of Le Touquet just a stone's throw away, excellent restaurants and bars, and the promise of a lively night on the town is never too far away.
Offers from £129 including Eurotunnel, 1 Night, 2 rounds, BB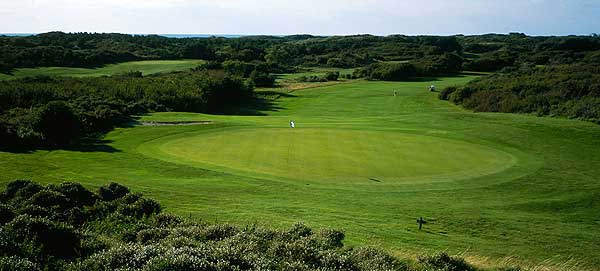 ---
Golf D'Hardelot
Be at Gold D'Hardelot in as little as 3 hours & 40 minutes when taking the Euro Tunnel!
Situated amongst Hardelot's spectacular pine forest, Golf D'Hardelot is one of Northern France's top golfing destinations. The venue offers two high quality championship courses in Les Pins and Les Dunes.  Again, the course is so near that by the time you've checked out the scorecard in the car, you'll soon by putting on the first green.
Euro tunnel, 3 Nights, 2 Rounds, BB from £175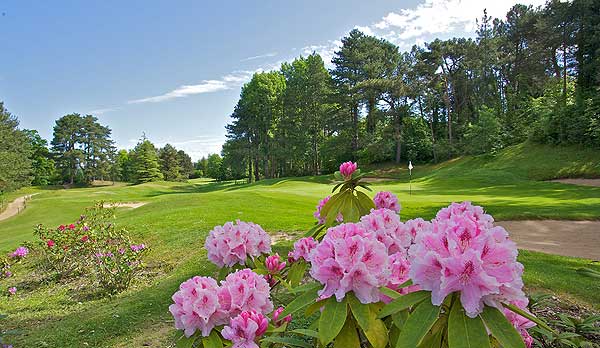 ---
St Omer
From your doorstep at home, to the 1st tee at St Omer, will take you just 3 hours and 4o minutes…
Visit the beautiful parkland course at St Omer and enjoy a truly memorable round of golf. As of 2008, it is now possible to stay at the new golf hotel too… St Omer is just 30 mins from the tunnel location at Calais too, making it an extremely convenient venue.
£80 for Eurotunnel, 1 Night, 1 Round, BB at Chateau Tilques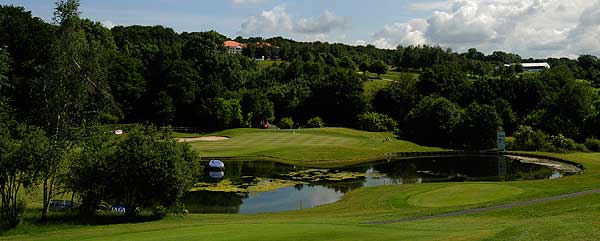 ---
The key benefits of travelling through Eurotunnel
There is no need to travel light. Unlike flying with weight restrictions and only taking onboard one hand luggage item, you can take as much hand luggage as you like.
Nobody wants to use rental clubs! It's like using a different toothbrush or not sleeping in your bed. Travelling in your own car, you can take your beloved own clubs that you love so much and can't live without.
France is known for it's grand selection of wines and champagnes, so why not bulk buy, pack your boot full of grape juice and come back home fully stocked.
Save money with Eurotunnel! Cheaper than flying, no need to rent a car or rent golf clubs. A more affordable option and the bonus of travelling in the comfort of your own car, stretch your legs as much as you like, play loud music, your call. Freedom!
Have a pet that can't travel without? No problem, they can come along for the ride too and join the 1 million cats and dogs who have already made the journey from Year 2000 using the Eurotunnel. Have you got a crazy cat lady as part of your group? She'll be glad to hear Moggy & Whiskers can come along for the ride too! Or if you need your dog to fetch some of your balls from out of bounds? No problem! Take Fido along for £17 each way…
Travel in style on the Eurotunnel with Flexi plus. Arrive early or late, you can board the next shuttle. Complimentary sandwiches, snacks and a newspaper form part of the Flexi plus service.
Things to do and see in Northern France away from golf…
The beautiful city of Lille, home to the charming old town, wonderful christmas markets and a lively nightlife.
Commemorate the brave men and women of World War 1 at Dunkirk's battlefields or explore the underground tunnels in Arras.
Enjoy a wine tasting tour at the many vineyards in the North of France.
Travel to Picardy and walk around some of France's most beautiful cathedrals.