Every time I step out onto the golf course I feel like I'm starring in my own horror movie. Whether it is a massive slice or a top off the tee, there is plenty to make anyone turn away in horror as I stride down the fairways.
With this in mind, we've put together #GolfsScariestMovies a collection of our very own horror stories from the course. Personal favourites are The Shanking, a movie that like a catchy song is something I can never get out of my head, or perhaps Scream…at another +0.1, not because it is starring YGT Rory but because I've been fighting an uphill battle against a handicap increase for years.
So, here are our selection #GolfsScariestMovies, don't forget to check our facebook page for more great content and share your own favourite golfing horror movies with us online using the hashtag #GolfsScariestMovies
28 SHOTS LATER
A sure fire way to ruin your handicap…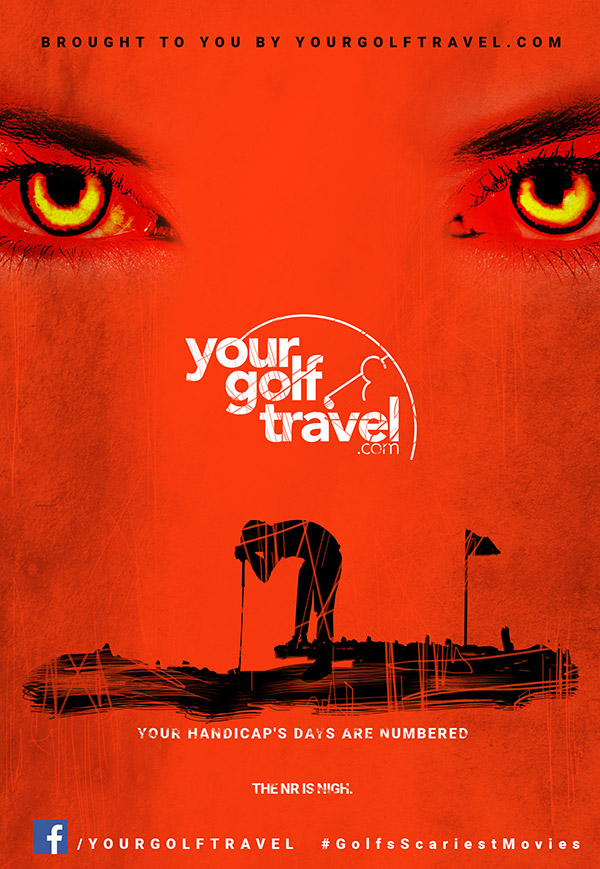 THE CLUBHOUSE IN THE WOODS
Starring The Human Snail, The Club Chucker, The Captain, Car Park Pro and The Unofficial Rules Official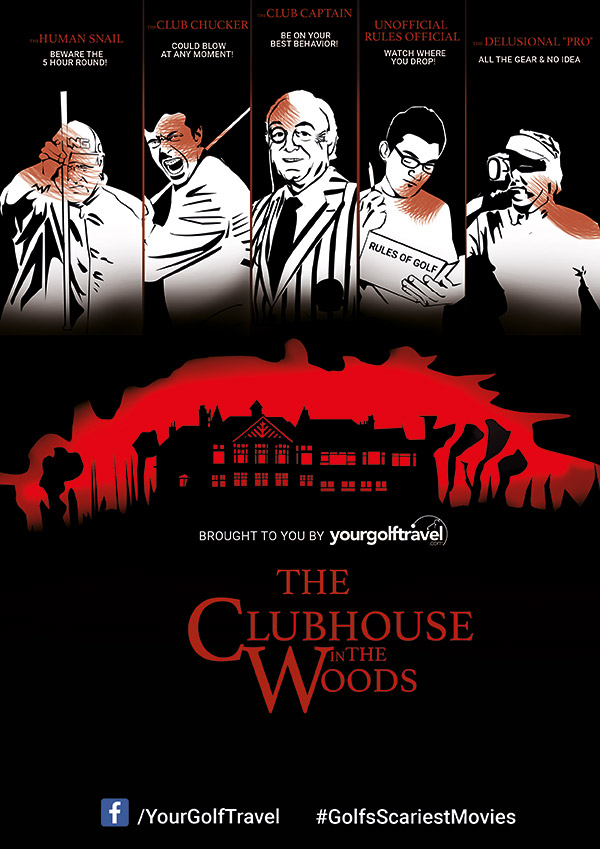 THE SHANKING
From the producers of Lovely Draw and Slightly Closed Clubface…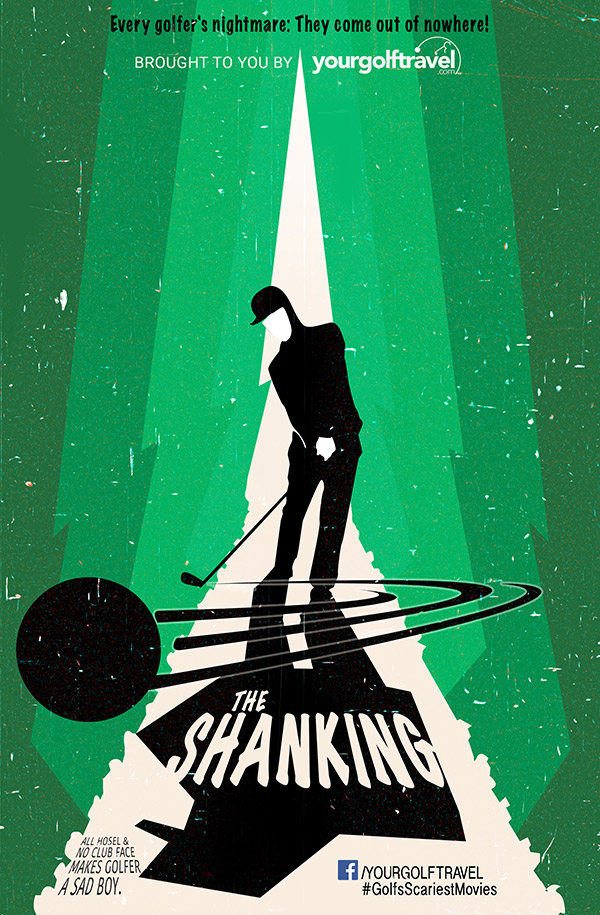 SCREAM…AT ANOTHER +0.1
Arguably golf's scariest movie, recent reviews include "70% of the time, it happens every time" "I can't remember the last time this didn't happen to me" "Every medal, without fail"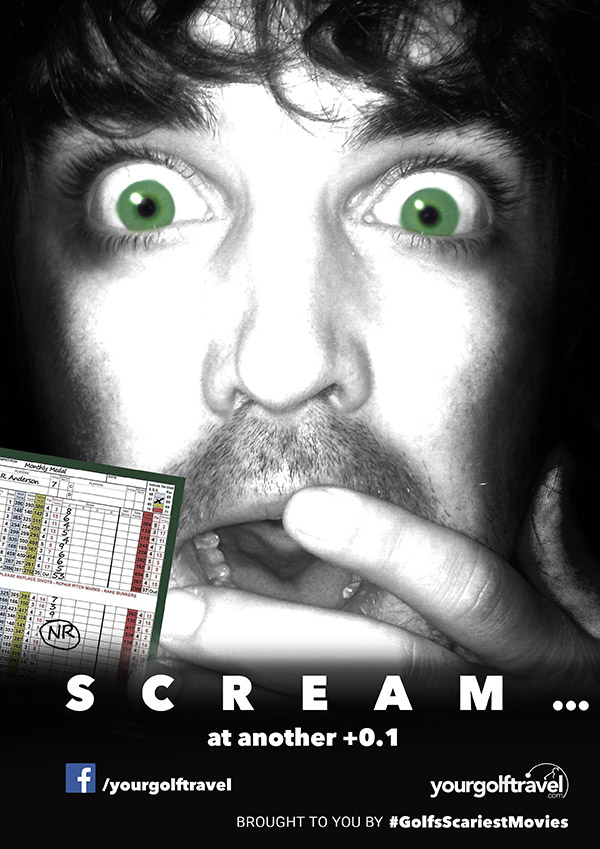 PARANORMAL PROXIMITY – #THINBULLET
The scene is set, a 300 yard drive is followed by a 150 yard #thinbullet over the green, never to be seen again. In his directorial debut, Mark Crossfield excels in making you feel part of the action, living and breathing every lost ball.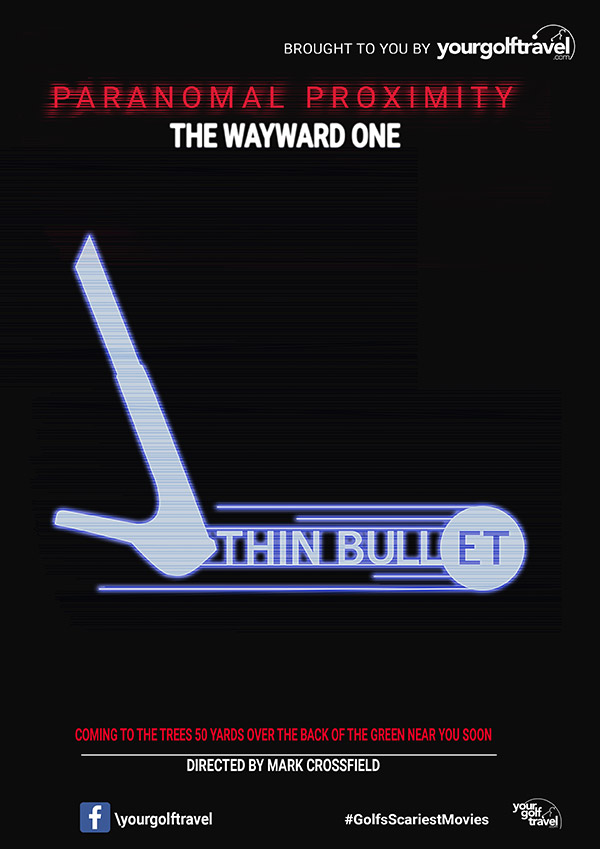 PARANORMAL PROXIMITY – THE WAYWARD ONE
In the follow up to #thinbullet, Rory Anderson moves seamlessly from horror around the greens to thick, undiscovered woodland far from the fairways…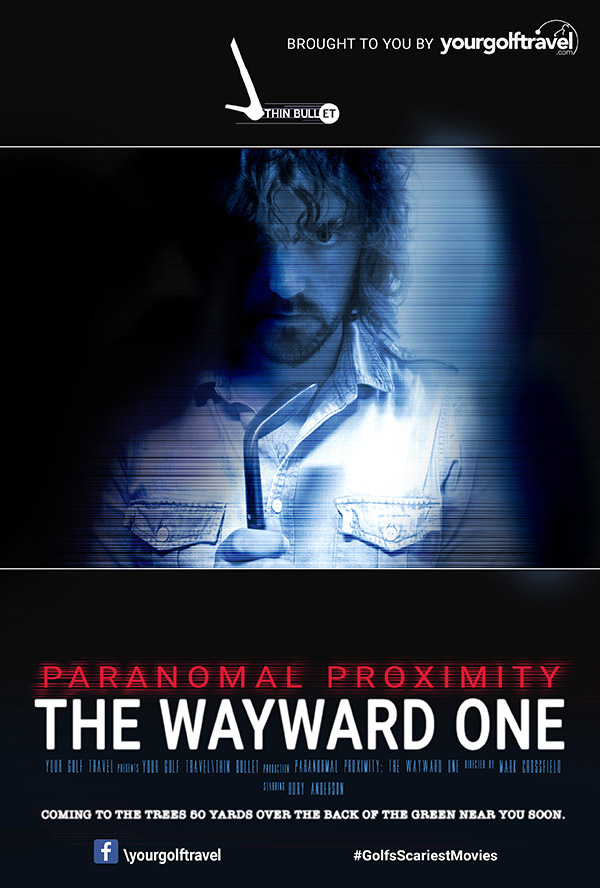 WHEN A STRANGER CALLS…FORE!
Incoming! Every Golfer's nightmare becomes real. Where to hide?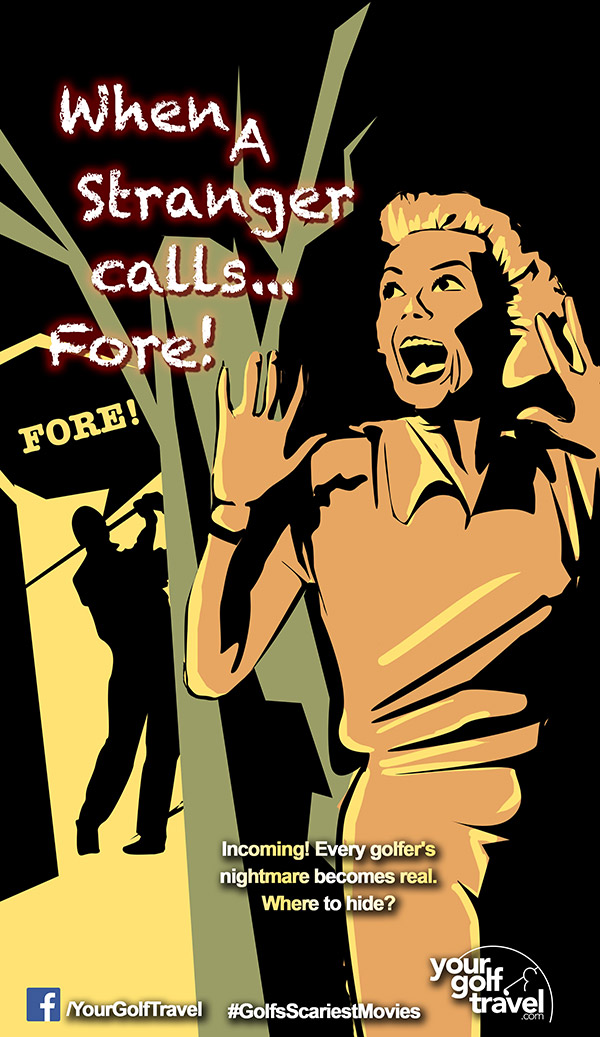 THE TEXAS CHAIN SAW SCRAMBLE
Can the course survive?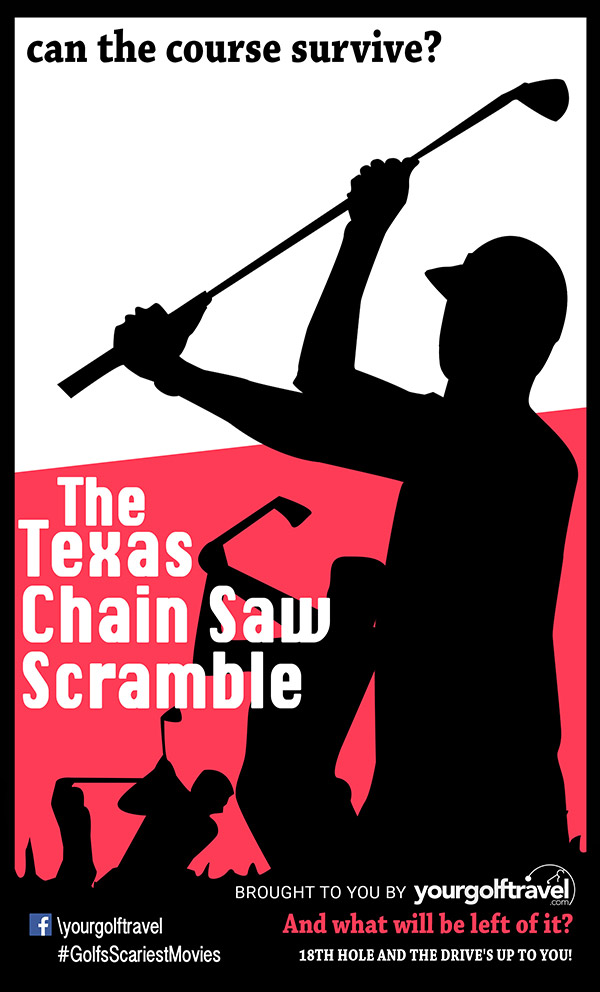 NIGHTMARE ON THE 1ST TEE
From the producers of Top off the tee, Out of Bounds and the ever popular 3 off the tee…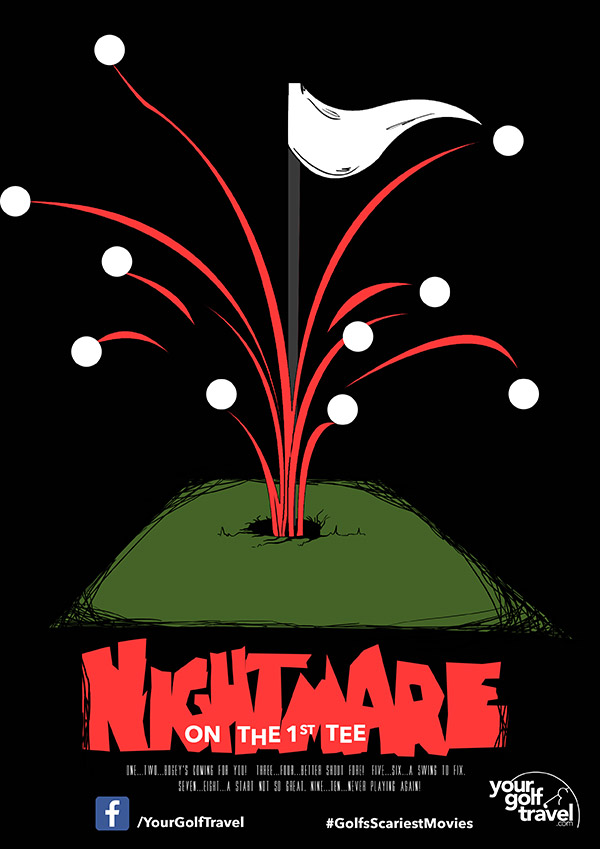 Scared and Frightened by #GolfsScariestMovies? The only remedy is to head over to yourgolftravel.com – here you'll find the friendliest fairways and warm destinations…