When it comes to golf in Ireland, if you're a keen golfer, there are a select group of classic Irish golf courses you'll definitely have heard of, even if you haven't played them.
Ballybunion, Lahinch, Royal County Down, Royal Portrush, Doonbeg, The K Club, Druids Glen…the list goes on and on! Any of these courses would be an understandable addition to the itinerary of any golf tour in Ireland…I would know as I've been lucky enough to play them all.
However, as much fun as it is to tick any of these golfing titans off your Ireland Golf Bucketlist, there's just as much satisfaction in venturing off the beaten track in search of a hidden gem or two. Luckily for us golfers, Ireland is home to a fair few of them too!
Here are 5 of the best…
When you're nestled on a stretch of coastline that features the likes of Ballybunion, Lahinch, Doonbeg and Waterville, not to mention the stunning Killarney Golf & Fishing Club just a short drive inland, it's understandable that you might sneak under the radar a little. That's certainly the case with Dooks Golf Club.
Taking pride of place on a headland on the southern side of Dingle Bay, Dooks is perhaps the most aesthetically beautiful place to play golf in Ireland, with the MacGillycuddy's Reeks Mountains looming large to the southeast and the sandy peninsulas of Rossbehy and Inch Point to the north and to the west.
---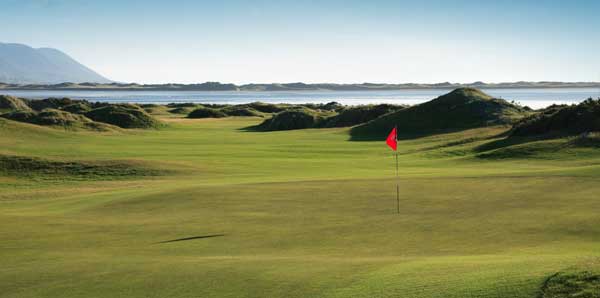 ---
Dooks originally took shape as a nine holer in 1889, establishing it as Kerry's oldest golf course, and the history of the club is as interesting as the layout of the course itself. Through various struggles and much toing and froing, Dooks finally became an 18 hole course in 1970 and despite not being a "championship length" course, Dooks is a cracking test of golf.
If you're touring the South West of Ireland with your clubs in tow, be sure to call in at Dooks.
The South West coast of Ireland is rightly regarded as Ireland finest stretch of land as far as links golf is concerned, with Ballybunion and co attracting golfers from far and wide each and every year. Further up the coast though, in the North West corner of the Emerald Isle, you'll find an equally impressive collection of seaside courses.
One of the best is undoubtedly County Sligo, known by many as Rosse's Point, which enjoys a truly breathtaking backdrop including views of the Benbulben Mountain and Drumcliffe Bay.
---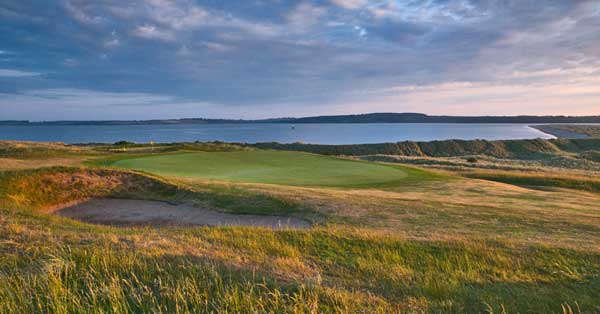 ---
In fact, on a clear day and from a handful of dramatically elevated tees, golfers are treated to sweeping views of no less than five Irish Counties, as well as the kite surfers who frequent the bay.
Fans of Harry Colt designs – think Sunningdale, Royal Liverpool and Muirfield – will love County Sligo, as will lovers of links golf as this course has it all. Dramatic undulations, raised plateau greens and punishing run-off areas, not to mention all manner of challenging bunkers, burns and dunes all add to the challenge and even if you're having a shocker on the course, you can't help but enjoy the walk.
Of course, Portmarnock Golf Club's Championship Course has long been one of the standout links courses, not just in Ireland, but in world golf but there is a new kid on the block…well…newish.
Designed by Bernhard Langer and opened for play in 1995, Portmarnock Golf Links is just a stone's throw from its famous neighbour, and both are just a short drive from Dublin International Airport, making them great additions to any Dublin Golf Tour itinerary.
---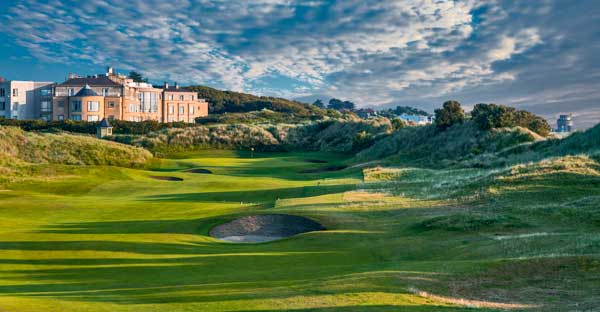 ---
Golfers are eased into their rounds at Portmarnock Golf Links, but from the 8th onwards when the course takes to the dunes the challenge becomes much more pronounced. While many new courses need time to bed in, Langer's creation has hit the ground running and while it may not be up to the lofty standards set by its illustrious neighbour, it's a cracking and infinitely more affordable option for those looking to hit the links on a Dublin Golf Tour.
Few people know about The Island Golf Club, perhaps due to its remote location, and this is a curious state of affairs seeing as I'd think that very feature is one of the clubs biggest selling points.
The isolated patch of links land on which the course sits was once actually an Island – hence the name – but the sands of time have shifted and you no longer need a ferry to access the course like golfers from years gone past did. However, the course still sits surrounded on three sides by the Irish Sea and the views are often spectacular.
---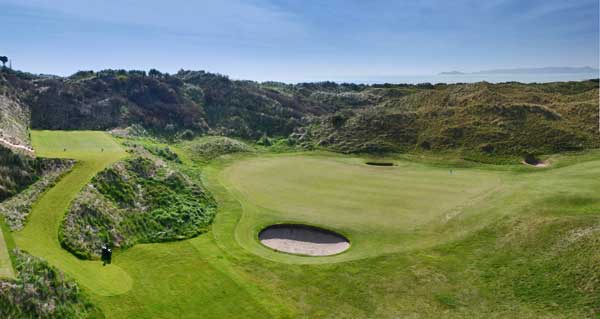 ---
While the vistas are beautiful, the course is very much a rough and ready links, with nothing being overly manicured and the course very much taking its lead from Mother Nature herself. It's back to basics here but that doesn't mean that the course isn't in good condition as the greens are some of the best I've played.
Massive dunes frame many holes dramatically and with a total yardage of almost 7,000 yards from the tips, The Island is quite a challenge. Unless you're Darren Clarke that is…the YGT Ambassador and 2016 Ryder Cup Captain once shot a course record 63 here in the 1999 Smurfit Irish PGA Championship!
20 holes. Par 78. Only in Ireland right?
The European Club might be known to some with a keen eye on golf in Ireland but due to the fact that this course was originally built by Pat Ruddy as a private plaything for him, his friends and his family, far fewer golfers will have played here than on other championship courses in Ireland.
---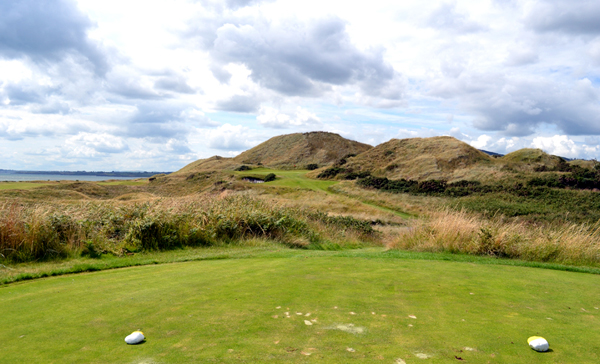 ---
While originally planned as "just a fun thing for me" according to Ruddy himself, his realisation once the course started to take shape that it would in fact become one of his finest creations prompted the player, come golf writer, come course designer to think that he'd "better share this with other people."
---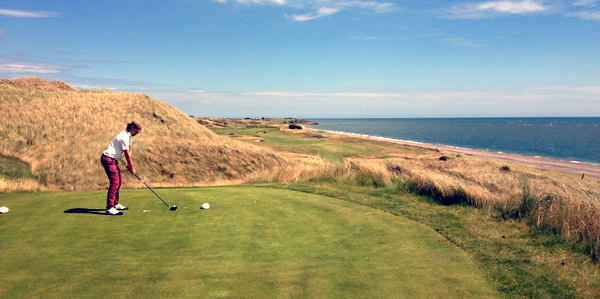 ---
Thank goodness for that.
The club's philosophy is that "it's a private club with a friendly disposition towards visiting players", so in comparison with Ireland's other great links courses, very few will have made their way on The European Club. If you're ever in and around Dublin or Wicklow…this course is a must!
---

---