Portugal's Algarve has long been one of the go to European hotspots for golfers in the UK who are looking for that heady blend of sun, sea and superb golf courses. Since the 1960s the region at the sun-kissed Southern coastline of Portugal has been becoming more and more a haven for golfers and now there are countless fantastic courses to choose from. To help you narrow your serach down, we've drafted in PGA Professionals and Youtube sensations Mark Crossfield and Matt (Coach) Lockey, as well as our very own YGT Rory to nominate their favourite courses.
All 3 have been lucky enough to visit the Algarve on a number of ocassions and between them, they've played almost every golf course in the region. Check out what that had to say about their favourite courses below…
Location:
Quinta do Lago, Almancil, Portugal – 24 minutes from Faro Airport – 27 minutes to Vilamoura Marina
About the course:
San Lorenzo has been one of the standout golf courses in the Algarve ever since it opened for play in 1988, highlighted by its rating of 4.6/5 from no less than 98 verified Your Golf Travel customer reviews.
Situated in the stunning Ria Formosa Nature Reserve, it's one of the most beautiful courses in the region and the design is simply superb, with a number of holes that emerge from the umbrella pines so typical of the Algarve, to run alongside the waters of the Ria Formosa with the Atlantic Ocean serving as a dramatic backdrop, making San Lorenzo really stand out from the Algarve pack.
---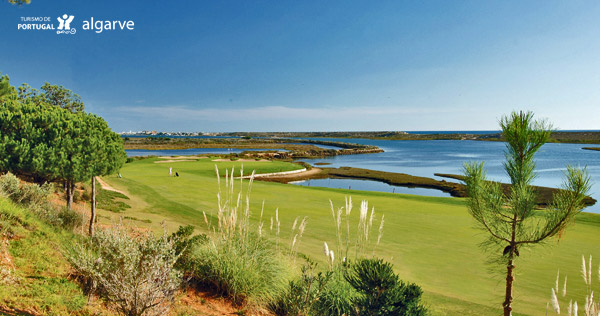 ---
Where to stay?
San Lorenzo is attached to the fantastic Dona Filipa Resort Hotel which offers the most convenient accommodation option for those looking to enjoy a few rounds at this stunning course. Situated on the fringes of the Vale do Lobo estate, on the edge of a golden sandy beach; Dona Filipa has long been regarded as one of the area's best 5* hotels and offers luxury accommodation, as well as superb facilities including 3 floodlit tennis courts and heated swimming pool.
What Mark says…
[quote]"San Lorenzo was one of the courses myself, Coach and Rory ever filmed at together and it's still one of my favourites. It's a classic Algarve course on the most part but after a couple of holes you sort of emerge onto a stretch of holes that play along the water's edge in the Ria Formosa. We had great fun playing this course, with Ray hitting from the beach after playing an iron from the tee "for safety" and Coach introducing Youtube to Lockey Magic with a ridiculous shot from over the green on the same hole! You've got to be accurate but the course isn't overly harsh so it's fun to play and those holes alongside the water make it stand out from others in the Algarve. It's also not far from Vilamoura which is where me and the guys usually head to eat and have a couple of drinks when we've lost the light. Definitely a course to check out when you're in the Algarve."[/quote]
---
---
Location:
Vale do Lobo, Loulé, Portugal – 22 minutes from Faro Airport – 18 minutes from Vilamoura Marina
About the course:
Vale do Lobo is the Algarve's most established golf resort having been founded back in the 60s and is home to 2 outstanding golf courses, both of which make good use of the stunning patch of land on which they reside. It's the Royal Course though that really turns heads, thanks in large part to its spectacular 16th hole.
Of course the 16th isn't the only reason to go for a round on The Royal but any par 3 measuring 230 yards and running alongside the cliff's edge, with a white sandy beach lying far below is worth writing home about. Known by some as "Europe's Most Photographed Hole", this jaw dropping hole is truly memorable and while you'll do well just to walk off with a bogey 4, it will surely be the golfing highlight of an Algarve golf holiday.
---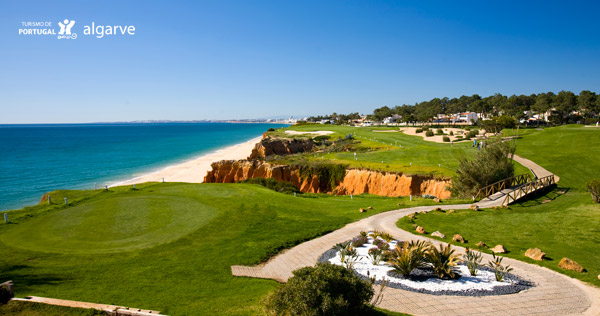 ---
Where to stay?
The exclusive Vale do Lobo estate sprawls over some prime Algarve real estate and with the Vale do Lobo residences ranging from simple apartments to lavish private villas, all fully equipped and serviced daily by a personal maid, there are on-site accommodation options to suit a variety of needs.
The resort also boasts a good array of leisure facilities including the Royal Spa at Vale do Lobo, a fitness centre and an amazing 14-court tennis academy. No less than 15 first-class restaurants, most of which can found around the beachside Praça area, also take pride of place at Vale do Lobo so foodies will be right at home and, as always, nightlife hotsposts such as the ever-trusty Vilamoura Marina where you'll find countless bars including Luis Figo's very own watering hole, are just a short cab ride away.
What Lockey says…
[quote]"I always recommend Algarve when people ask on twitter about golf holidays. I'm not really sure what my favourite course is but the Royal Course at Vale do Lobo sticks out in the memory for a few reasons. It is a fun course to play and holes like the par 3 16
th
make it really stand out, with the cliffs and the beach the whole way down the left. A par here is a great score because it's long but I wouldn't know as I 4-putted…with Mark cackling in your ear after doing something like that it can be embarrassing! Then to make it worse I hit my next tee shot into Marjorie's soup bowl. That was embarrassing too but absolutely hilarious! Definitely one of my favourite ever moments filming vlogs and I'm pretty sure this is where the Lockey Army was born!"[/quote]
---
---
Location:
Sítio do Lavajinho, Castro Marim, Portugal – 47 minutes from Faro Airport – 27 Minutes from Tavira – 50 minutes from Vilamoura
About the course:
Castro Marim is a relative new-comer on the Algarve golf scene, having opened for play in 2001, and is tucked away from the hustle and bustle of more popular Algarve holiday hotspots, located in the lesser explored East of the region. These days there are 27 holes on offer here but the original Atlantic and Guadiana nines play through narrow valleys and across hilly terrain that makes for some challenging and exciting elevation changes throughout the course, with a number of elevated tees providing sweeping views of the stunning surrounding countryside. Castro Marim can be unforgiving; with sufficiently errant tee shots often going severely punished due to a number of water hazards and the dense scrub that covers the hills the course weaves its way through.  Although this course provides a stern test if you aren't at your best, it's a really fun course to play and thanks to its relative isolation in comparison to lots of other Algarve courses, it offers a supremely tranquil place to enjoy a round.
---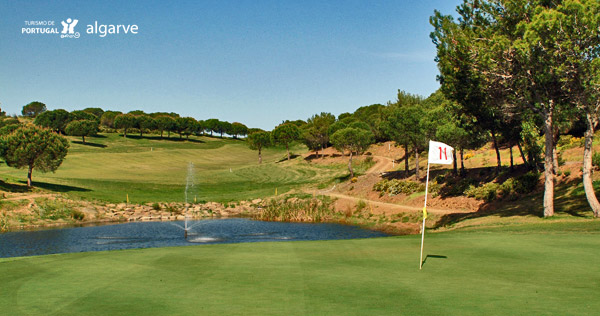 ---
Where to stay?
Located less than a 30 minute drive from Castro Marim, the 4* Vila Galé Tavira hotel offers a convenient accommodation option for those looking to sample the slower paced lifestyle of the Eastern Algarve. Guestrooms are supremely comfortable and there is plenty to keep yourself entertained and relaxed away from the course, including indoor and outdoor swimming pools and the Satsanga Spa, as well as and Aladino Buffet Bar and Grill and a poolside bar.
While Tavira is a far cry from the vibrant social hubs of Vilamoura, Albufeira, Portimao and Lagos the spread out along the coastline further to the West, it certainly offers something those places don't. If you'd rather spend your evenings in a more traditional part of Portugal, with family run restaurants and relaxing local bars, the Eastern Algarve will be right up your street.
What Rory says…
[quote]"This one is a little out of left field because, as the course vlogs show, I had an absolute shocker here, even managing to confuse Mark as to how someone could hit a driver so far off line! One thing I always do on these filming trips though is try to ignore how I'm playing and pay more attention to the course, even imagining sometimes what it would be like to play well there. I was amazed at the scenery at Castro Marim straight from the off, with views over the East Algarve countryside on full display from the 1
st
tee and at various other elevated positions around the course. This certainly isn't a course to be spraying it around on so accuracy is key – not my bag as many of you will know – but if you had your ball under reasonable control here it's a really fun course to play, with a few blind shots – not everyone's cup of tea I know – and some really challenging elevation changes to manoeuvre too. All in all it's a stunning course that would entertain most handicap groups I'd imagine and it's probably one of the 1
st
Algarve courses I'd return to…I certainly need to have another crack at it when I'm not off the planet as far as my accuracy goes!"[/quote]
---
---