Stretching along the whole of Portugal's southern coast, approximately 100 miles west to east from Cabo de São Vicente all the way to the Spanish frontier, the Algarve has been welcoming golfers to its fairways since the mid sixties when Sir Henry Cotton, a retired Open Championship winner, laid down his Championship Course at the Penina Golf Resort.
The success of Cotton's golfing venture did not go unnoticed by tourism authorities who, already concerned by the number of developments and their potential impact on the Algarve's wonders of nature, began to recognise golf as a means of aligning environmental concerns with commercial interests. Fast forward a few decades and the Algarve is now one of the leading golf holiday destinations in the world and with its warm climate, exotic birds and flowering trees, is an absolute paradise for golfers.
In fact all you need to do to realise how important golf has become on the Algarve is saunter through the arrivals hall at Faro Airport. It's flooded with golf club-toting tourists on a daily basis and Clubs to Hire also have a shop here, making equipping yourself – should you not want to lug your clubs to Portugal and back that is – for a week's golf in the sun a piece of cake.
The choice of courses is now at a point where, no matter whether you head East, where it is a little less crowded and where you'll find some excellent courses including one of the best courses in the whole of Europe, or to the West where a great deal of the region's most loved layouts are, you're guaranteed a holiday filled with top class golf.
---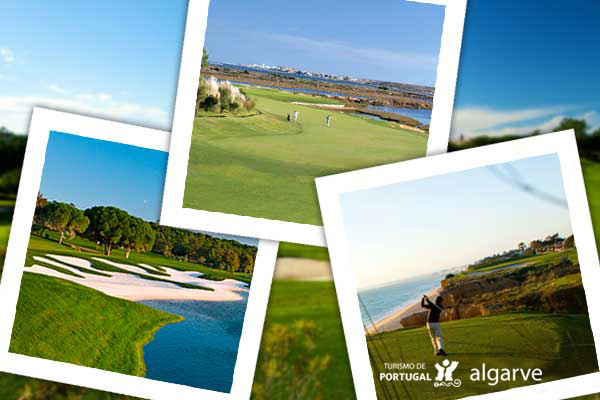 With some of Europe's most loved golf courses, luxury hotels at every turn and an intoxicating culture, not to mention an excellent nightlife, the Algarve is a golfer's paradise.
---
Penina is where it all started though and while the likes of Vale do Lobo (where you have the chance to tackle "the most photographed hole in Europe"), Quinta do Lago (home to three beautiful courses which offer contrasting but equally enjoyable tests of golf) and Vilamoura (where you'll find the Oceanico courses – there are 7 in total and the Old Course in particular is a favourite among those in the know) are sure to thrill visiting golfers, Sir Henry Cotton's Championship Course is an absolute must for any golfing aficionado.
Situated in a picturesque, tree-lined estate between the coastal town of Portimao and Lagos – both home to beaches, restaurants and bars…perfect for evening festivities – Penina actually resembles some of the UK's most loved courses. In fact, I'd go so far as to say that if you air-lifted it from Portugal onto the Surrey Sandbelt (if such a thing was possible of course!) it wouldn't really look out of place and with the likes of Sunningdale, Swinley Forest and Wentworth in that neck of the woods, that is high praise indeed.
---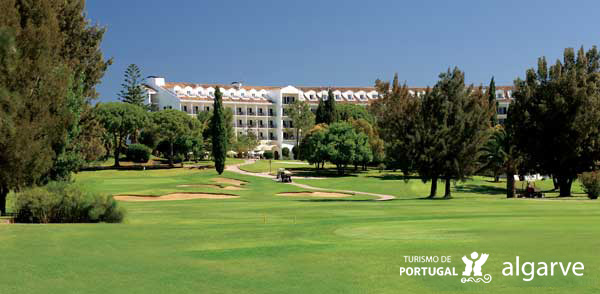 With the amazing Penina Hotel just a stone's throw from the 1st tee on the Championship Course, Penina offers some of the best stay & play packages in the entire Algarve.
---
The course was first opened for play in 1966 and while modern technology has made the course a relatively short one for the longer hitter, Cotton's intelligent design has stood the test of time and it is certainly not a push over.
Towering trees and shrubs line each and every fairway – over 360,000 were planted by Cotton and his team after the when the estate was first purchased – which means straight driving is at a premium but, mercifully, straying off line is never overly penal, with wayward drives usually being findable and salvageable for those of you who have a bit of Seve in you!
In addition to creating the wooded scene in which Penina now sits, Cotton also put considerable effort into sculpting the existing land and refining the streams and lakes in order to complete the challenge Penina now offers visiting golfers.
For the most part, there are very few undulations or elevation changes to speak of on the Championship Course here, but your course management skills will still be tested to the limit.
---
Watch PGA Pro Mark Crossfield and YGT Rory take on the short par 4 7th at Penina. Indicative of the rest of the course, this tricky little par poses plenty of questions, giving the golfer choices from the tee and requires plenty of thought. What approach would you take here?
---
Bunkers are exceptionally well placed and, working in tandem with the aforementioned water hazards and holes that have been subtly shaped through the trees, you just really think about each and every shot. Sometimes less really is more when it comes to club selection and those who enjoy an old school golf course will fall in love with Penina.
Those who've yet to pop their Penina cherry will be glad that the practice facilities – more on those later – are some of the best in Europe as there isn't much being eased in on Cotton's masterpiece! The 1st is a demanding par 4 that gently snakes its way from right to left towards a green surrounded by danger and the second is the toughest hole on the course. From the tips it plays about 440 yards and the shallow green – which is domed just for good measure – would be tough to find even if there wasn't a stream running perilously across the front.
A slight breather over the next couple of holes takes you to the one and only par 5 on the front nine and this is a hole that represents a real scoring opportunity. There is plenty of danger waiting to punish poor shots, but a straight and well struck drive will leave most long hitters well within range of the green in two. Those with slightly less oomph in their locker from the tee will still fancy knocking it close with a wedge, whether that's after laying up short of the water in the left side of the fairway or knocking it as far up the right as they can, leaving a much shorter pitch over a narrow ditch that frames the green. As they say, there's more than one way to skin a cat and this is a real birdie chance if you're on your game.
There are four more par 5s on the back nine so if you're playing well and can safely navigate tricky holes such as the par 4 7th, with a lake left and a stream that cuts across the fairway, and the 9th, with its raised green that's exceptionally well protected, not to mention the devilish par 3 13th – unlucky for most in this case! – which supposedly catches one in five tee shots in its lake, there is a good score to be had at Penina.
---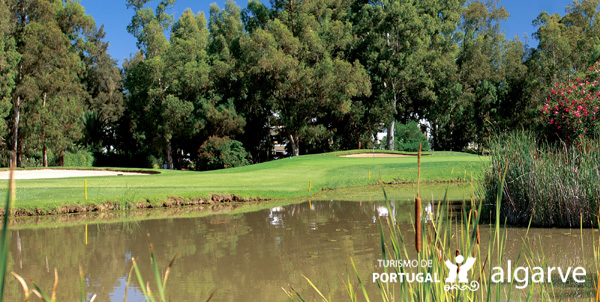 The 13th at Penina is a devilish short hole which will see plenty of players patting themselves on the back if they manage to escape with a par 3.
---
Having said that, if you're not on your game, the course can really bare its teeth and your round may become a war of attrition where a tidy short game will be needed to save your blushes while telling your battle stories in the 19th hole.
In short, Penina is an exceptionally fair golf course and more often than not, as the golfer, you'll get exactly what you deserve out of your round.
As I mentioned earlier, you'll need to be on your game from the off thanks to a testing start to the round so it's just as well Penina boasts some amazing practice facilities. An 18 hole practice putting green will help you find your range on the slick greens and with a monstrous driving range – 40+ real grass bays as well as covered, Astroturf ones should be enough to accommodate you! – there's no excuse for arriving on the 1st tee of the Championship Course without being properly warmed up!
In fact, as well as such impressive facilities, Penina also boasts additional two nine hole courses, the Resort Course and the Academy Course, which along with the year round sunshine on offer in the Algarve, makes this 5* resort an excellent winter training base.
The quality of Penina is immediately recognised by all who play here – the Championship Course has hosted countless professional tournaments including the Portuguese Open on no less than eight occasions – and we're sure that, like the pros, you'll love it too. This is the original Algarve course and, having paved the way for all else that have followed, it's a must play for lovers of the ancient game.
---