We recently compiled a list of our 10 favourite opening holes in Europe for our friends at Golfmagic.com. In return, they've pinned down 10 of this year's best drivers to help you tackle these brilliant openers in par or better.
---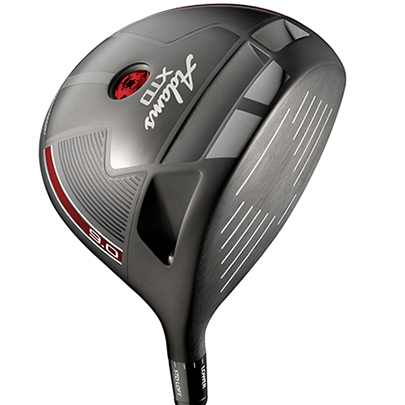 Brand: Adams Golf
Driver: XTD
RRP: £329.99 Best price: £329.99
Lie: 59-degree Length: 45" Swing Weight: D3
Shaft: Matrix 6Q3 Red Tie Grip: Iomic Black Armor Sticky Evolution 2.3
Summary: Adams re-defined the driver manufacturing process with the XTD by testing each head four times to ensure the hottest permissible face within USGA rules and the tightest tolerance in golf. XTD is the only driver to feature Cut-Thru Slot Technology, aiding face flexion and an expansion of the sweet spot to promote maximum ball speed on off-centre and on-centre strikes. Progressive thickness face (centre is the thickest, perimeter is the thinnest). True to Adams' heralded aerodynamic shaping, there are neither engravings nor sharp edges to slow the club during its swing. Face, loft and lie can be adjusted up to 1.5° via the hosel.
---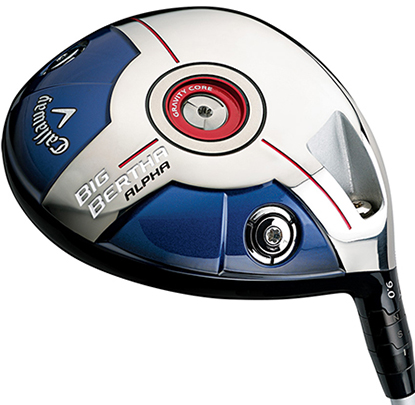 Brand: Callaway
Driver: Big Bertha Alpha
RRP: £399 Best price: £379
Lie: 59-degree Length: 45.5" Swing Weight: D3
Shaft: Mitsubishi Rayon Fubuki ZT 62 Grip: Golf Pride New Decade

Summary: The new Big Bertha Alpha model contains an innovative Gravity Core that fits in a carbon tube in the head that connects the crown and sole. It has a glass fibre-reinforced body that weighs in at just 1.5g connected to a tungsten end weighing 10.5g. Either end of the core can be inserted into the clubhead, allowing golfers to raise or lower the centre of gravity and thereby alter their spin rate. When the heavy tungsten end is closest to the sole, it lowers the centre of gravity and reduces backspin, and when the tungsten end is closest to the crown, it raises the centre of gravity and increases spin. Loft and lie adjustable via the OptiFit hosel.
---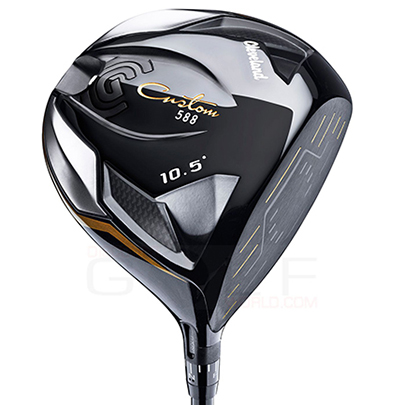 Brand: Cleveland Golf
Driver: 588 Custom
RRP: £250 Best price: £219
Lie: 60-degree Length: 45.5" Swing Weight: D5
Shaft: Matrix OZIK 6Q3 Grip: Golf Pride Tour 45
Summary: Cleveland Golf's latest enhanced Variable thickness MAX COR face creates faster ball speeds on slightly off-centre hits. The hosel has 12 settings that change loft by +/- 1.5° and face angle up to 2.25° open or closed. Deeper face creates more forgiveness on shots struck high or low of centre. An optimal centre of gravity is provided by an advanced wall construction, allowing more weight to be positioned lower in the club head for a high, penetrating flight.
---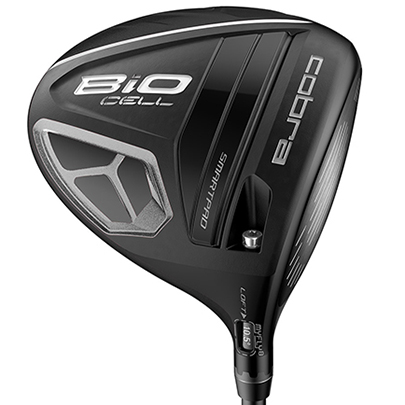 Brand: Cobra
Driver: BiO CELL
RRP: £249 Best price: £219
Lie: 60-degree Length: 45.75" Swing Weight: D3-D4.5
Shaft: Graffaloy Project X – PXv Grip: Cobra Lamkin REL 3GEN
Summary: The BiO CELL driver is equipped with MyFly8 and SmartPad technology that features eight adjustable loft settings, allowing you to change loft between 9- and 12-degree. It also features New Crown CELL weighting and Forged E9 BiO CELL face technologies that reduce the weight in the crown and face to deliver a lower CG, higher MOI and faster ball speeds. Cobra has also taken customisation to the next level with five colour options of Blue Aster, Barbados Red, Vibrant orange, Silver and new to the line up – Black, which we tested.
---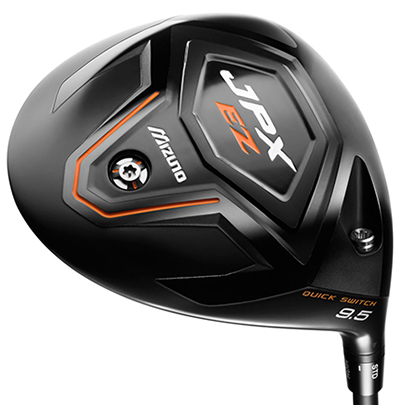 Brand: Mizuno
Driver: JPX-EZ
RRP: £240 Best price: £229
Lie: 59-degree Length: 45.5" Swing Weight: D1-D3
Shaft: Orochi Black Eye Grip: Golf Pride M-31 Mizuno
Summary: The JPX-EZ driver is the first adjustable big stick from Mizuno. It features QuickSwitch adjustability that allows golfers to open or close the face up to 2-degree and adjust the loft 1.5-degree up or down. It also boasts a low-profile aerodynamic head design and 0.6mm Rebound Crown where the head expands at impact to produce more of a trampoline effect from a larger area on the clubface.
---
Brand: Nike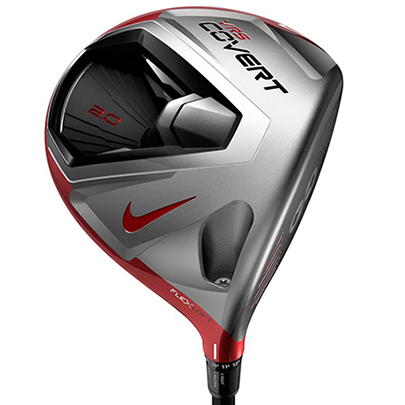 Driver: VRS Covert 2.0
RRP: £249.99 Best price: £219
Lie: 58.5-degree Length: 45.5" Swing Weight: D4-D6
Shaft: MRC Kuro Kage 2.0 Grip: Nike Tour Wrap 2G
Summary: Bigger, faster and longer than last year's industry game-changing VRS Covert driver – the world's first to feature conforming High Speed Cavity Back technology – the new VRS Covert 2.0 driver delivers more forgiving distance, faster ball speed and simple, intuitive customisation to meet the swing needs of every athlete. New FlyBrace technology has been designed to reinforce the rearward portion of the head for greater ball speeds and up to six more yards than its predecessor.
---
Brand: PING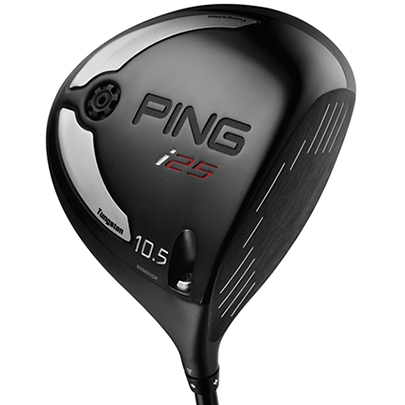 Driver: i25
RRP: £345 Best price: £289
Lie: 58-degree Length: 45.25" Swing Weight: D3
Shaft: PWR 55 Grip: PING 360 ID8
Summary: The new i25 driver features a high strength-to-weight ratio Ti 8-1-1 body that is joined to a variable-thickness Ti 6-4 face, ensuring maximum energy transfer for generating faster ball speeds for greater distance. High-density tungsten sole weights lower the CG to reduce spin for a flatter ball flight and a landing angle that maximises roll out. Strategic placement of the weights significantly increases MOI, which means golfers will spend more time in the fairway. Patented racing stripes create more-consistent clubface alignment at impact, a crucial ingredient to improved driving. Using Trajectory Tuning technology, standard lofts are adjustable +-1/2º.
---
Brand: TaylorMade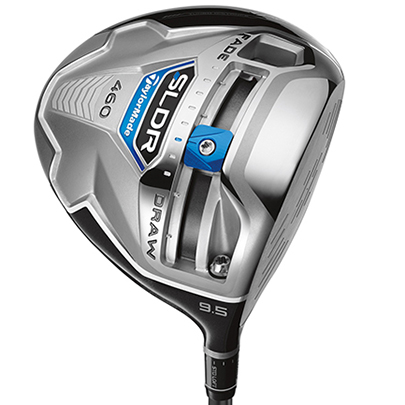 Driver: SLDR
RRP: £349 Best price: £240
Lie: 59-62-degree Length: 45.5" Swing Weight: D4
Shaft: Fujikura Speeder 57 Grip: TM 360
Summary: SLDR, featuring a modern-classic shape with charcoal grey crown, has a low-forward CG to promote high launch, fast ball speed and low spin for even greater distance. A simple sliding 20g weight is positioned towards the front of the driver helps move the CG low and forward. Simply slide the weight towards the hosel for a draw, or slide the weight towards the toe for a fade. TaylorMade claims its SLDR sliding weight promotes up to 30 yards of shot shape adjustment. The golfer is also able to increase or reduce the loft of the SLDR up to 1.5-degree with a 12-position loft-sleeve for optimal trajectory, while the silver button-back works with subtle crown markings aids easy clubface alignment. TaylorMade's philosophy this year, with the SLDR and new JetSpeed drivers, is to Loft Up. The results, as have been proven on Tour thus far in 2014, speak volumes.
---
Brand: Titleist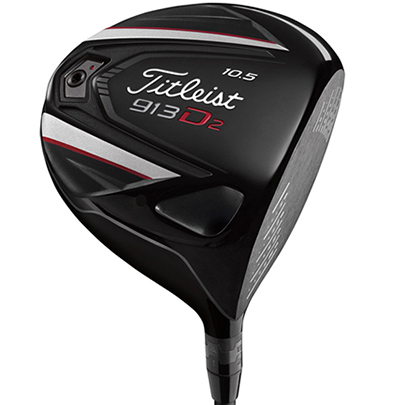 Driver: 913D2
RRP: £345 Best price: £345
Lie: 58.5-degree Length: 45" Swing Weight:
Shaft: Phenom 60 S (custom fit to Andy – 8) Grip: Golf Pride Titleist Tour Velvet 360
Summary: Although it's been around for more than a year now, the 913D2 driver still packs a punch with the premium drivers for 2014, and for that reason alone, it makes this test. D2 features a 460cc full-pear shaped head designed for maximum forgiveness and a slight draw bias. Unlike the previous 910 series, both D2, and also 913D3 model, provide the same launch and spin characteristics to provide maximum fitting flexibility. The 913D2 has the same SureFit Tour hosel that debuted in the 910 series, which allows the customer to set loft and lie independently to optimise ball flight. The golfer is then able to raise or lower the loft and open or close the face depending on preference. The hosel sleeve is adjustable by changing the club to one of 16 settings; one ring has settings of 1, 2, 3 and 4, while the other has settings of A, B, C and D.
---
Brand: Wilson Staff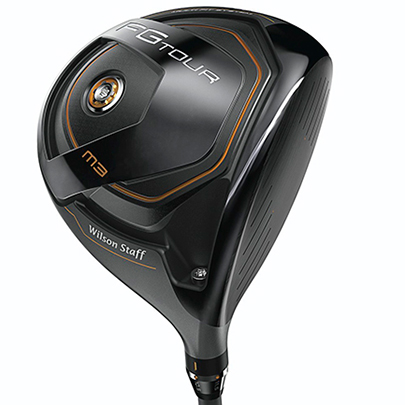 Driver: FG Tour M3
RRP: £249 Best price: £249
Lie: 58-degree Length: 45.75" Swing Weight: D1
Shaft: Aldila RIP Phenom 50 Grip: Lamkin Crossline Black 360
Summary: Wilson Staff's first adjustable driver features six separate loft settings and three performance-enhancing sole weight options of 3g, 7g or 11g. The loft and sole weight options help create optimised trajectory and increased clubhead speed, while a variable thickness face maximises CT across the face and increases ball speeds. Designed with an 'iced' matte painted crown and black PVD finish. The deep face, smaller footprint and Tour-preferred pear shape make the 460cc head appear more compact at address. The driver head comes set at an initial loft of 9.5-degree, but based on the player's preferred ball flight, lofts can be adjusted from 8.5- to 11.5-degree in half degree increments.
---