In a world of modern conveniences and advancing technology, there are plenty of ways we can make life easier for ourselves and that applies to the golf course too. While I can understand the elder gents and seasoned ladies using powered golf trolleys, there is simply no excuse for young bucks and ladies in the prime of life to be using such devices on the golf course.
Golf carts are even worse; what with having to stick to the cart paths and walking the whole way across the fairway only to realise you need a different club! Golfers, when possible, should walk the course…that is unless you are the owner of one of these…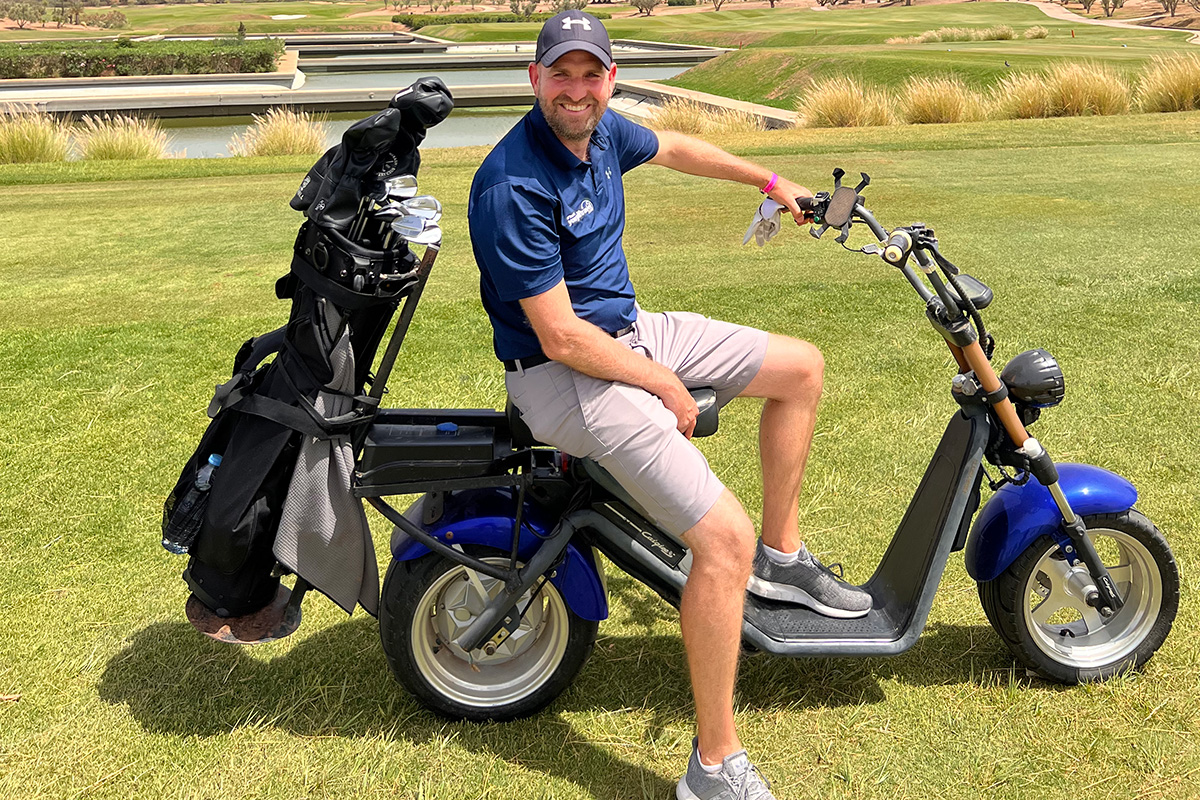 Mixes 2 great passions off-road motorbikes and golf… So much fun & actually pretty quick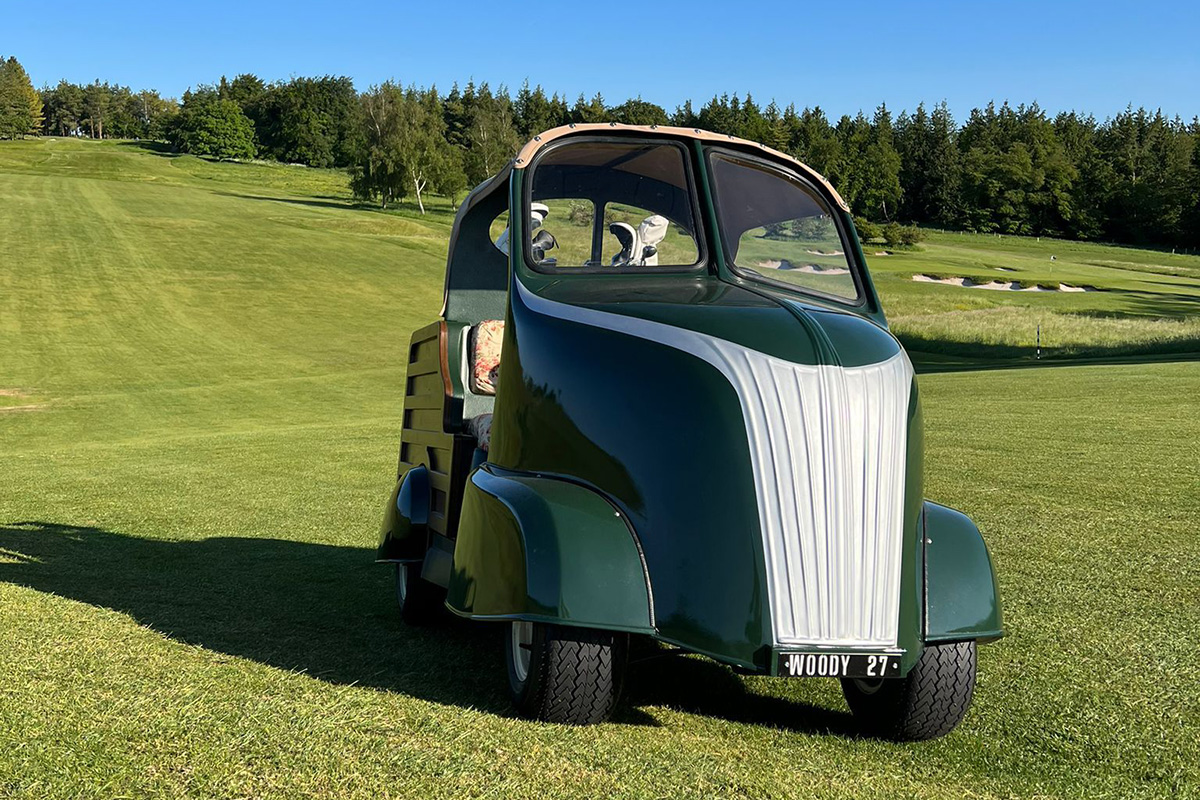 1930's style seat covers, Jaguar e-type convertible roof & a cool box to keep the champagne chilled.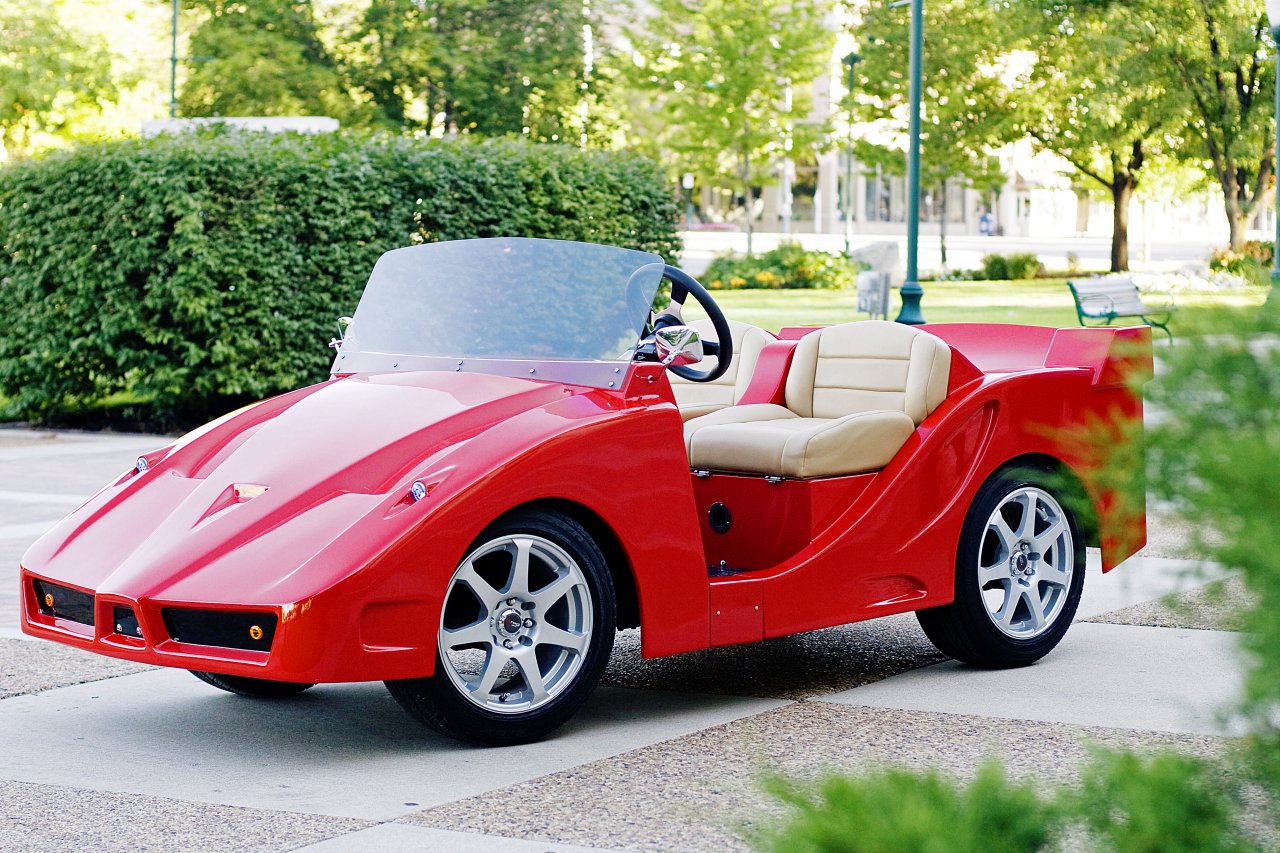 Perfect for those looking to compensate for a short drive and as they say, "he who has the fastest golf cart never has a bad lie".
(Image courtesy of Luxury Carts)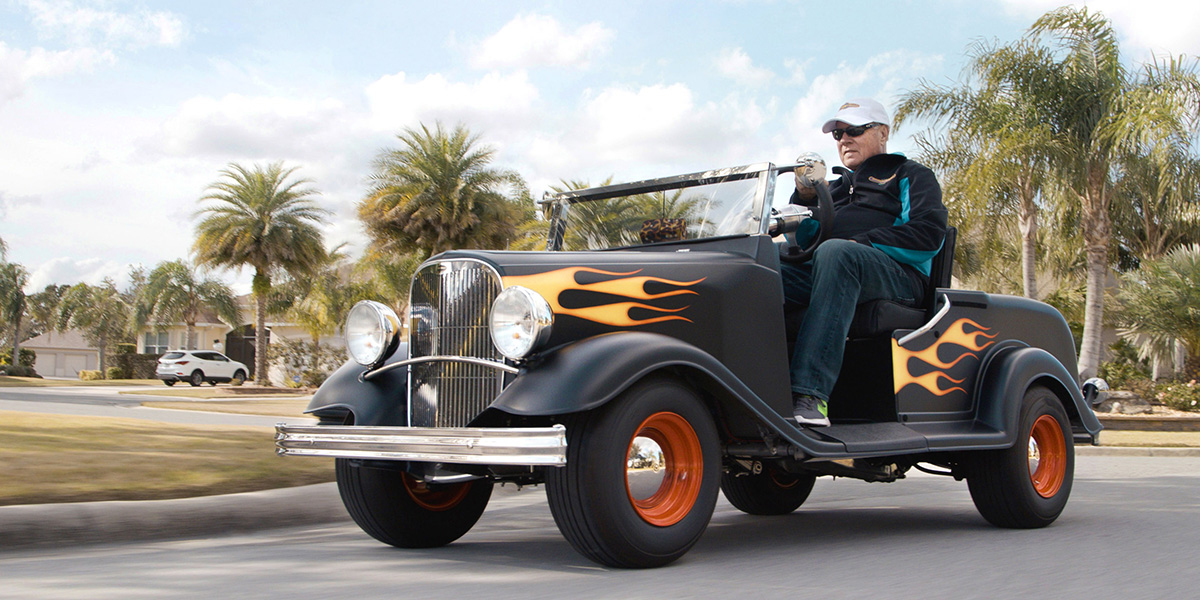 Golfers looking for straight line speed will love the hotrod golf buggy. Well…the ones whose golf balls travel in a straight line anyway!
(Image courtesy of Streetrod Golf Carts)

The perfect on course vehicle for those looking for added protection from flying golf balls. Will do roughly 3 7 irons to the gallon.
(Image courtesy of Fairway Wheels)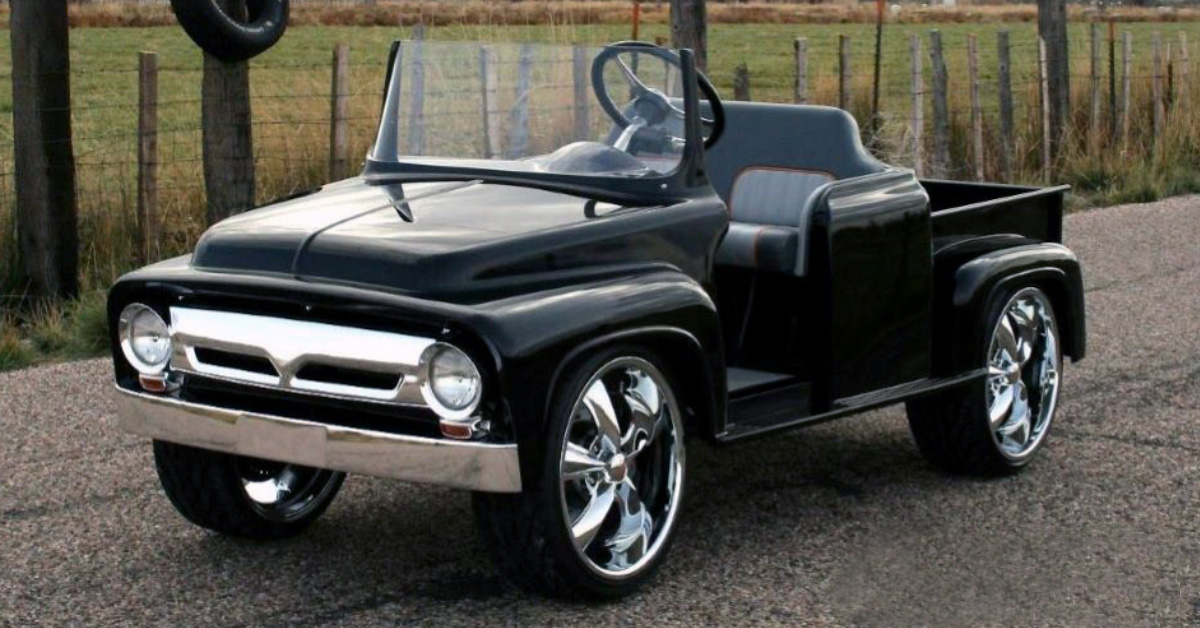 Perfect for throwing your clubs in the back and nipping off to the course. (Trucker Cap, plaid shirt and jeans that are two sizes too small sold separately)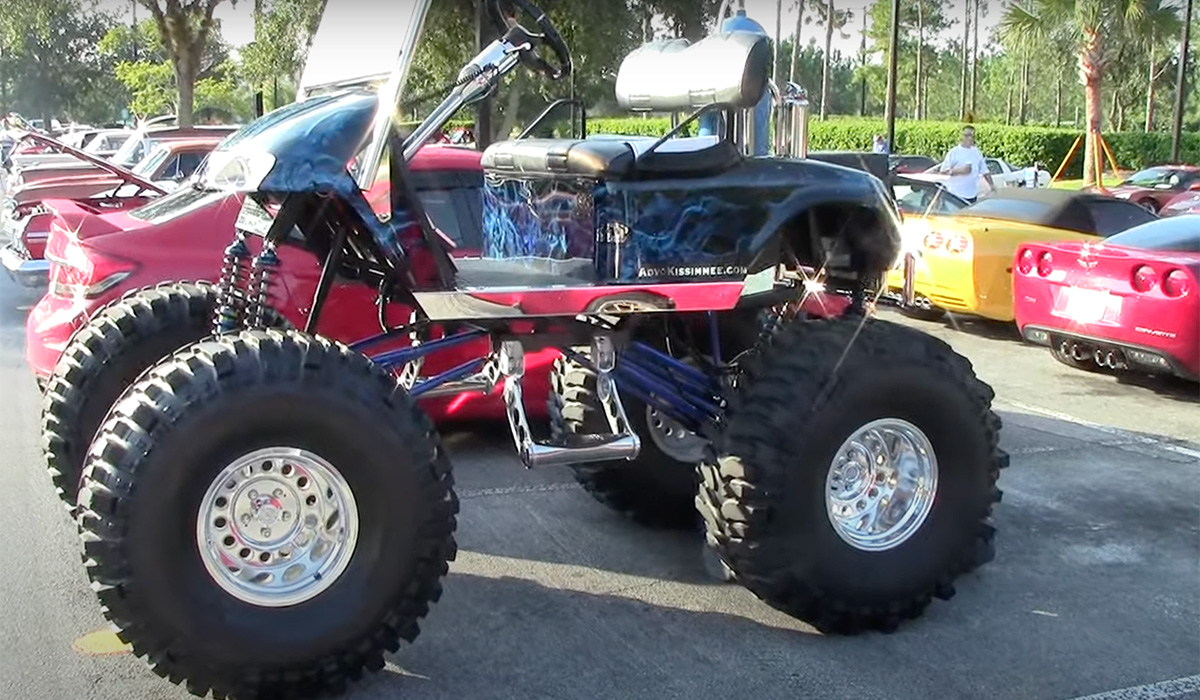 The ideal machine for golfers who struggle with accuracy from the tee. From the towering dunes of a classic links to the prickly heather of sumptuous heathland courses, this cart will conquer it all!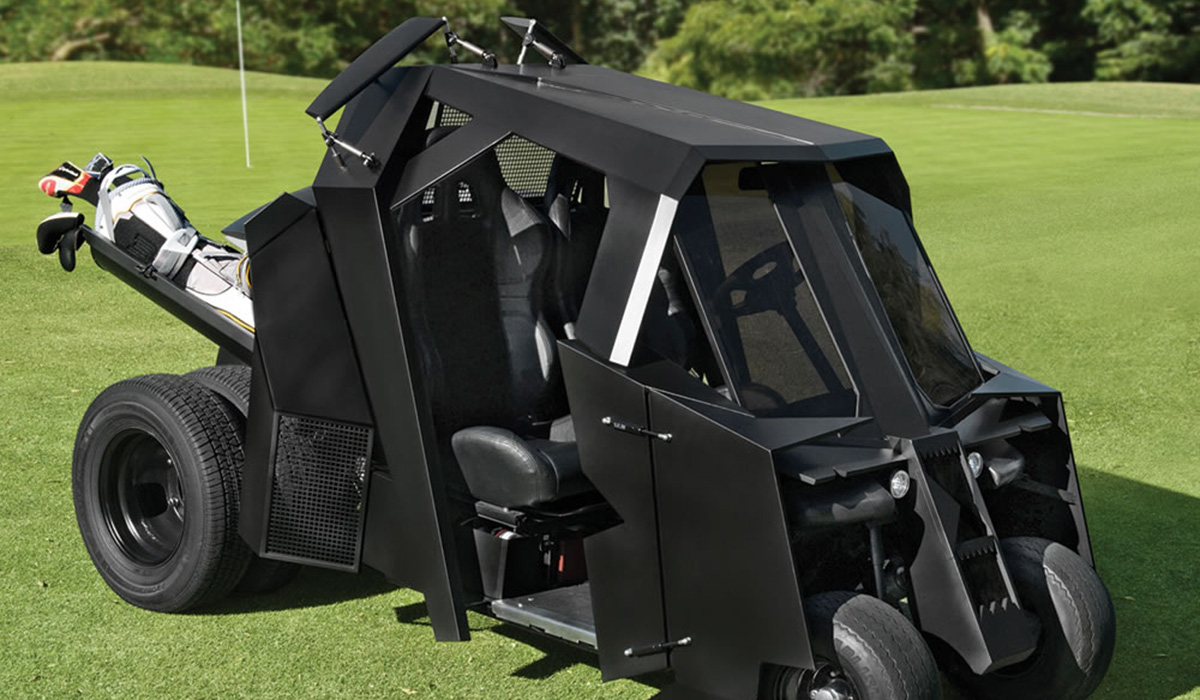 Ideal for billionaire playboys with a desire to rid the fairways of unwelcome golfers. Cheat and bandits beware!