The Belfry has been renowned for it's ability to host the Ryder Cup over the years, but now an equal recognition can be made for The Belfry as a Resort. The Belfry has just Won the World Travel Award for England's Leading Resort for the 2nd year running, so let's take a look at what makes it so special.
The Golf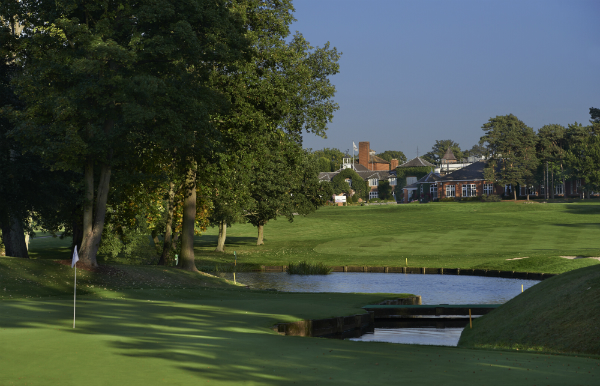 Having hosted the Ryder Cup more times than any other venue, The Belfry is littered with golfing history. From Seve's famous drive onto the 10th Green in the 1985 Ryder Cup to Paul McGinley's winning putt on the 18th in the 2002 Ryder Cup. To Christy O'Connor's renowned 2-iron approach into the 18th at the 1989 Ryder Cup.
Every step you take around The Brabazon course will bring back golfing memories…assuming you are walking through fairways and not picking balls out of hazards.
Check out Mark Crossfield taking on the O'Connor challenge below and witness YGT Rory's miraculous approach:
If you plan to play The Belfry in 2017 then a box of golf balls could be on the Christmas Wish List. With 13 holes on The Brabazon with water-in-play, it's certainly not a course where you want to turn up with just that one golf ball which you shot handicap in the last medal in. 
Also on the Christmas Wish List could be a controllable driver. A) For length so you can drive the famous 10th hole on The Brabazon in one and B) For Curve so you can cut it round the corner of the 17th hole that doglegs right more than 90 degrees. Some of you may need no help in doing this though.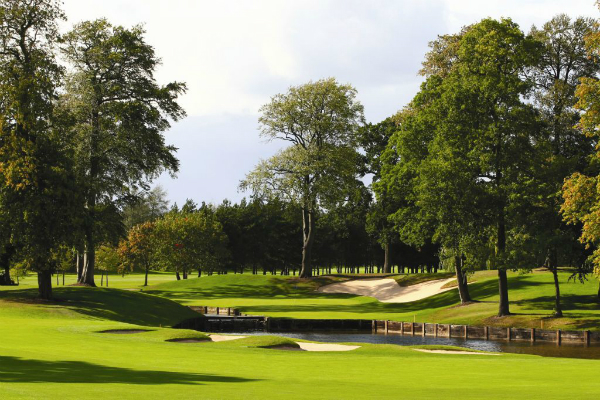 If you are planning to play one of The Belfry's other courses including the PGA National and the Derby Course, then a different set of tools are required. The PGA National is a championship inland links course with treacherous greens so bring your finest chipping game and creativity around the greens if you want to make pars here. I'd advise a 60 degree wedge in the bag or just putt it up the slopes and hope.
The Derby Course, on the other hand, designed by Peter Alliss is a Parkland course which puts pressure on club selection with trees behind nearly all greens. A new Bushnell/Range finder could be the perfect Christmas present for golfers playing here or perhaps a left-handed club and get practicing your recovery shots.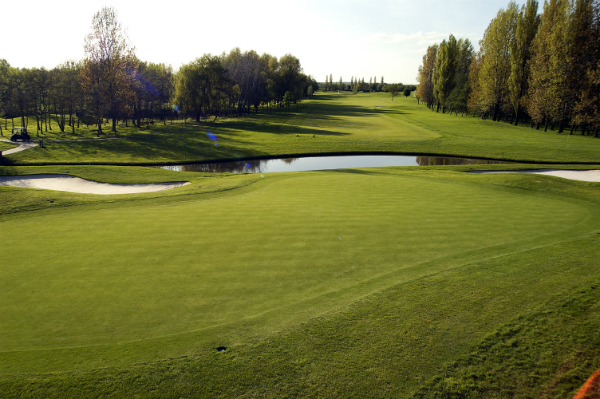 Sam's Clubhouse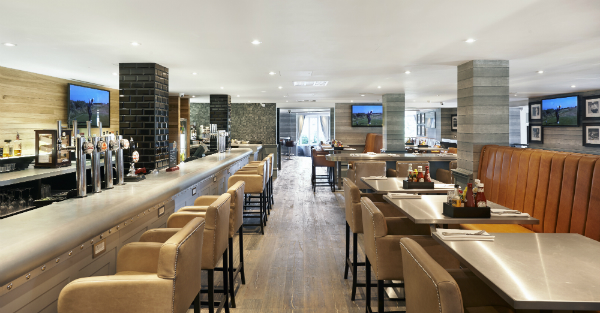 It's probably fair to say the 19th hole is every golfer's favourite hole on (off) the course, but at plenty of golf clubs up and down the land there's that "keeping up appearances" feeling hanging over you which can dampen the mood a little. No such problems exist at Sam's Clubhouse.
Now…we're not saying you should go full on bull in a china shop and run the place dry of Guinness before stumbling back to your hotel room, but if you like the sound of being surrounded by like minded golfers chatting it up about how they "should've just laid up" on the 10th on the Brabazon, all the while keeping a beady eye on one of the countless flatscreen TVs showing your favourite sports team before tucking in to a hearty double-stacked burger; then Sam's is the place for you.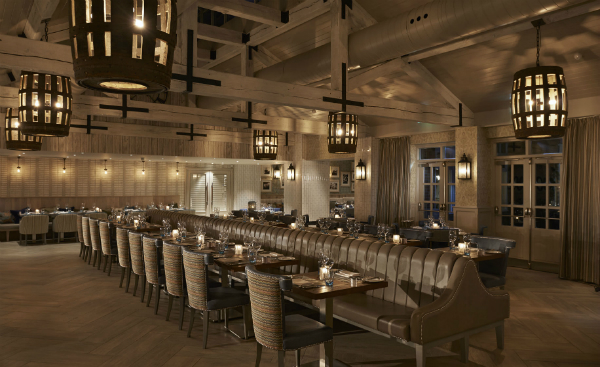 If Sam's Clubhouse is not the only place you want to go on an evening, then have no fear as there are plenty of other options for dinner. Choose from juicy steaks at Ryder Grill, Pizza at Rocca's Pizza Pasta or a buffet at the Ryder Kitchen to get the stomach lined and satisfied before a messy one at the resort's Bel Air Nightclub. 
The PGA Golf Academy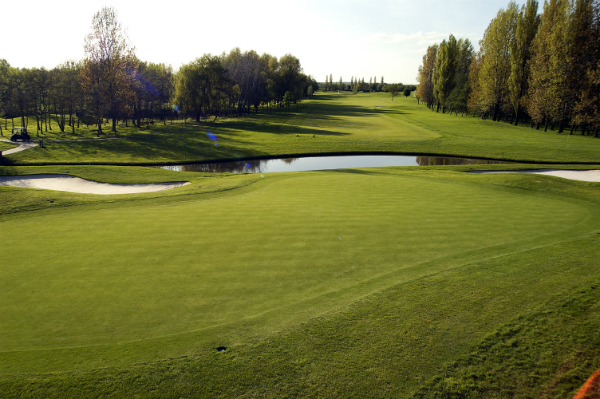 You can't get much more special than being the Only PGA Golf Academy in England added to having custom fitting possible from 5 different brands – TaylorMade, Titleist, Callaway, Nike & Ping.
This is every golfer's dream who is mesmerized by new equipment, the latest video tech and being told that a couple degrees change in the loft of your clubs will make you hit it straight every time. One session here and you'll be wondering is it too late to turn pro? What's the course record? (Its 63 around The Brabazon FYI) And are there any Open Qualifying events left?
But the odds are you won't be hitting it straight every time so lucky The Belfry is also equipped with 34 floodlit bays so the keen golfer amongst the group can hit balls past dark while you are sitting comfortable in Sam's Clubhouse already a few drinks down. And with ceiling heaters in the range, I'm sure he's considering sleeping here too. We all know who's winning here!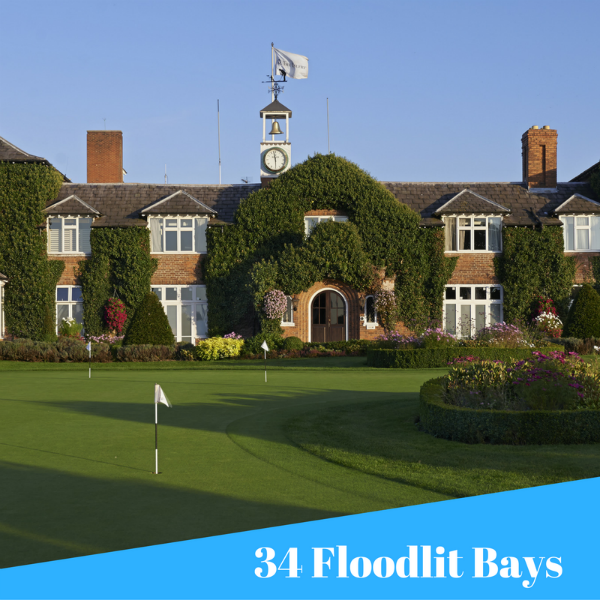 The Hotel
After teeing it up around one of The Belfry's 3 Championship Courses, followed by a long night in Sam's Clubhouse or an even later night at Bel Air Nightclub, soft pillows and a relaxing bed is what you need. You are more than catered for at The Belfry with the choice of luxury suites, family rooms, double or single rooms, all equipped with the finest facilities and softest mattresses.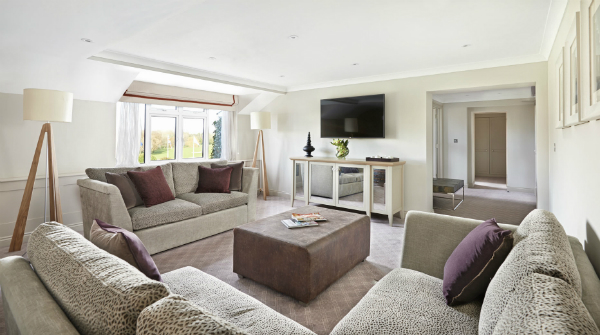 Important facilities to note for those that stayed late at Sam's Clubhouse are: incredibly refreshing showers, tea/coffee machines as well as 'keycard entry' so there can be no stumbling into the wrong room late at night.
For Families, the rooms are especially spacious so there is plenty of space for the children as well as all essential baby-related amenities included, therefore you don't have to use your only golf glove in the bag as a last resort nappy.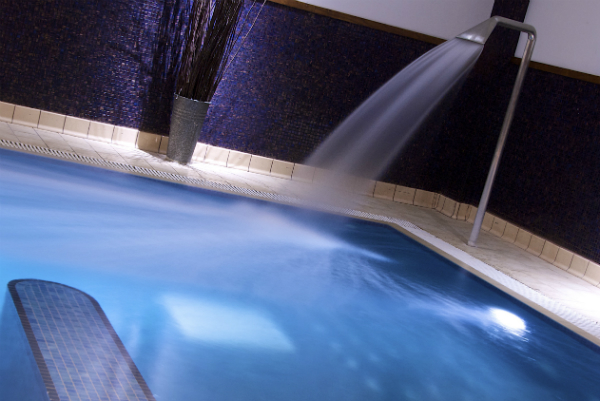 Golf's not the only way you can spend your day in complete relaxation, with no stress and just your thoughts at The Belfry. There's also a Spa! Immerse yourself in the calming atmosphere at the spa and enjoy award-winning ESPA products that make you look and feel incredible.
Ryder Cup Legends Mini Golf
Putt Off, you and me…
If you've just lost your match and the money, then challenge your friends to a double or quits putting competition at the Ryder Cup Legends Mini Golf. Maybe grass has not been your friend today or you 'couldn't get the hang of the greens', but at this uniquely designed astroturf mini-golf you might find more luck.
It's the perfect place for both family and friends to test their putting skills and see who can be the winner!