With The Ryder Cup only 1 day away, we thought to take a look at the greatest Ryder Cup pairings over the years that have led to some of the most memorable Ryder Cup moments to date.  High 5's and fist pumps, these pairings have it all! Let's take a closer look at some of the best Ryder Cup partnerships over the years.
Darren Clarke & Lee Westwood
Clarke & Westwood, our very own brand ambassadors at YGT are arguably one of the greatest Ryder Cup pairings of all time. Their record is super impressive with 6 wins and 2 losses. In fact, three of the wins came against former world no. 1 Tiger Woods.
In the 2004 Ryder Cup Darren & Lee were paired together on both days for the afternoon foursomes. They managed to get two points out of two including a fantastic win over the world no. 1 at the time Tiger Woods.
Darren & Lee's performance at the 2006 Ryder Cup was one of the most emotional moment in Ryder Cup history. Darren, who was determined to make his late wife proud brought his finest form to the K Club. They were paired together in the Friday & Saturday fourballs, and won both matches, including a win against Tiger Woods & Jim Furyk.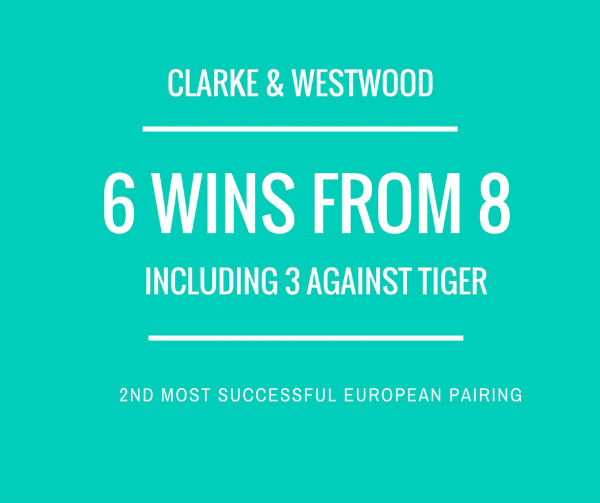 Justin Rose & Henrik Stenson
The partnership of Rose & Stenson is fairly new, but when they are together, they are unstoppable. In the 2014 Ryder Cup at Gleneagles, they played 3 and won 3, including defeating the likes of Matt Kuchar, Bubba Watson, Zach Johnson. They also went head to head at The Rio Olympics a couple of months ago, which definitely brought the pair closer together and added to their team spirit.
Luke Donald & Sergio Garcia
Luke and Sergio, have a fantastic Ryder Cup record, having won all four foursomes matches in 2004 and 2006. Sergio has one of the strongest long games out there, with incredible ball striking and combined with Luke's sharp short game, this European duo are not so easy to beat!
Since making his sensational debut in 1999, Garcia has quickly become one of the most sought after partners for the European Team. Having forged successful partnerships with Jasper Parnevik and Lee Westwood, Garcia's next step up with Donald saw the two steady fairway and green finders become a partnership that few on the USA team could even come close to. Whilst they haven't achieved the successes in the world of Major wins, Donald has not only claimed the World Number 1 spot but also a host of trophies and a tens of millions in prize money.
Garcia has seen a resurgence in his golf in recent years having missed the team in 2010 but has been one of the first names on the team sheets and his incredible foursomes record, with just 2 losses, is testament to that.
Phil Mickelson & Keegan Bradley
The bromance duo of Mickelson and Bradley are definitely a crowd favourite with their big bro little bro relationship. In the 2012 Ryder Cup they were team USA's strongest pairing  playing three and winning three. On Friday morning, they defeated  the pair of Donald/Garcia and then continuted the fine form in the afternoon with a win over the Nothern Ireland pair of McIlroy and McDowell.
On the  Saturday, Captain Love kept the dream duo together for the morning foursomes. Mickelson & Bradley were playing the best golf of their life and put in an incredible performance to beat Westwood & Bradley by 7&6.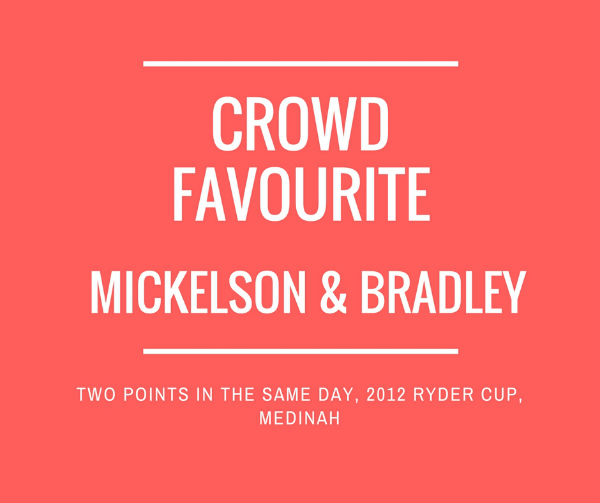 Colin Montgomerie & Bernhard Langer
Both Colin & Bernhard have been winning Ryder Cup captains, with Colin winning at Celtic Manor and Bernard doing the job at Oakland hills. However, before they were captains this duo was one Europe's strongest pairings, being unbeaten in 6 matches together including 5 wins and 1 draw. Monty is one of greatest Ryder Cup players of all time playing in 8 Ryder Cups. He has played 36 matches in total. with only 9 defeats, pretty impressive. Bernard, has the no. 1 all-time foursomes record with 11 1/2 points.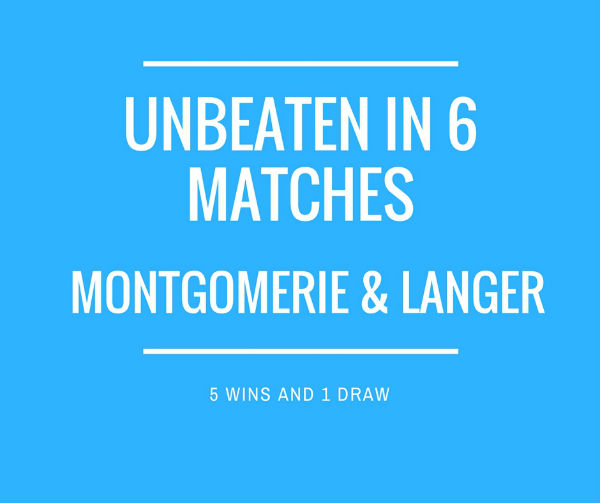 Nick Faldo & Ian Woosnam
In the 1987 Ryder Cup at Muirfield, Nick & Ian were the strongest pairing for Team Europe getting 3 and a half points from a possible 4 and they were even behind in some of the matches. One of their victories included a stunning 5 &4 win over Curtis Strange and Tom Kite. Nick Faldo has an incredible 11 Ryder Cups to his name, more than any European player, which has also led a total point score of 25, again more than any other European player.
Jack Nicklaus & Tom Watson
Jack & Tom are two of the greatest golfers of all time in their own, and together they make one of the great Ryder Cup pairings. In four matches they have played together they have won all four, with each match not going past the 16th! Now that's impressive….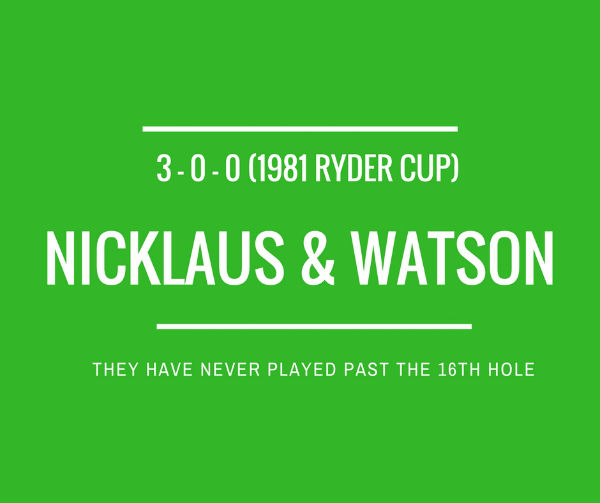 Seve Ballesteros & Jose Maria Olazabal
We save the best to last!The Spanish Armada of Seve and Jose go way back to 1987 when they played their first Ryder Cup together. They have both incredible individual playing careers but many golf fans around the world will know Seve and Jose Europe's best ever Ryder Cup pairing. The passion, the heart, the dedication; there is no duo quite like Seve and Jose.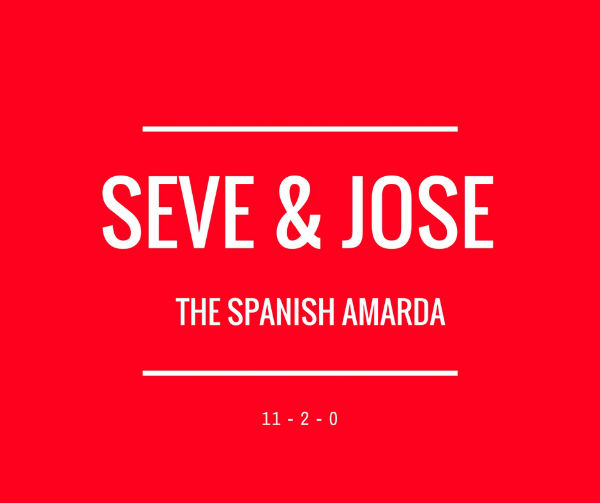 With only 1 day to go, the question on everybody's mind is who will be the pairings for day 1. Well tonight at 10pm UK time during the opening ceremony we will find out who will be on the first tee tomorrow morning for the opening foursomes.
Check out Your Golf Travel to see our 2018 Ryder Cup packages, including an invite to YGT's private party. All you gotta do is jump on the Eurotunnel Le Shuttle and we will plan the rest…