Since its introduction in 1988, golf in the Middle East has gone from strength to strength. After first emerging in Dubai, we have now seen the rise of one of the world's most popular golf in the sun destinations. Turkey, notable for its All Inclusive holidays (found here!) has attracted a number of top designers such as Feherty, Faldo and Colin Montgomerie, whose Montgomerie Maxx Royal has been selected as a European Tour host course, something few would have predicted when it was opened in 2007. Now we see the emergence of golf in Qatar with its Doha Course annually hosting the increasingly prestigious Qatar Masters. Who knows? Maybe in 10 years it'll be as respected as Turkey! For now though, let's step back to see just how this transformation came about…
So where did it all begin?
It all started at The Emirates GC, where the first all grass Championship course was born through the Majlis in 1988. Since then, Emirates GC has added another Middle Eastern record breaker, with the 1996 designed Faldo course being the first in the region to offer night golf. The club certainly stands the test of time too and despite being founded some 28 years ago, it is still widely regarded as the best course in Dubai, ranking consistently in Golf World's 'Top 100 Courses'. No wonder it was dubbed "The Desert Miracle"!
Who followed the trend in Dubai?
It didn't take long for others to realise Dubai's potential as a golfers paradise. Five years after seeing the success of Majlis, Dubai Creek Golf Club opened in 1993. The course has since hosted the European Tour Desert Classic event in both 1999 and 2000 and its perfectly manicured fairways and internal lakes are typical of a Dubai course. After the millennium, several courses were opened in Dubai. Notable names include…
---
The Address Montgomerie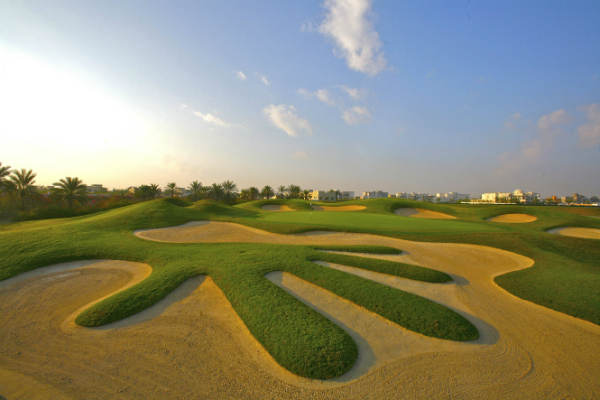 Opened: 2002 Arguably Dubai's most spectacular course, designer Colin Montgomerie has expertly created a resort style layout, whilst adding a slight links accent. At 7,308 yards from the Championship markers and with 49 acres of lakes, the course certainly provides a stern test but, like most courses in Dubai, it is designed to present a challenge to all levels of golfers.
---
The Els Club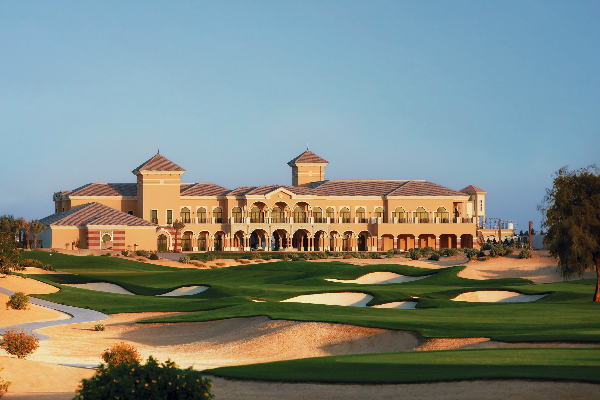 Opened: 2008 At 7500 yards from the championship tees, the Els course  was designed with the aim of being a tournament host and offers fantastic views of the desert scenery. However, don't be put off by this hefty yardage, the 6200 yard forward tees offer a much more reasonable test on a course with a great emphasis on the short game (in true Ernie fashion!). 
---
Jumeirah Golf Estate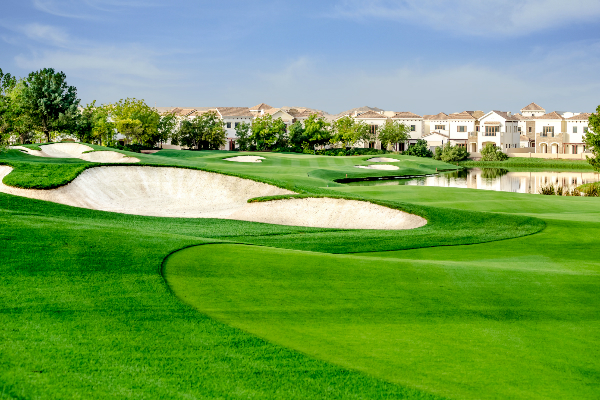 Opened: Earth – 2009, Fire – 2010 With two outstanding championship courses, Jumierah Golf Estates provides a great variety of golf to all. The Earth Course hosting the Dubai World Championships in its first year is some achievement and this is no surprise considering its 7,706 yard pro markers. The Fire Course offers a interesting round too, with notable links features such as undulating fairways and sloping greens protected by large bunkers.
---
Heavily reliant on tourism, it is no coincidence that Turkey has become the golfing destination it is today. The quality of its resorts, hotels, golf courses and all inclusive deals have proved invaluable in attracting golfers and holiday goers from all over. It began in the early 90s, when a growing number of affluent Turkish residents moved to the outskirts of Istanbul so that they could enjoy the peaceful greenery and easily commute to work. Naturally, this led to an increase in leisure facilities and a chance to promote a new sport to the people of Turkey. And why not golf considering its success in Dubai eh? The country's first professional golf course was founded in Istanbul in 1994 (Note – Turkey's only surviving non-professional golf course before this was actually opened in 1895!) and was shortly followed by National Golf Club in Belek – soon to become the hub of Turkish golf. The success of these courses ultimately resulted in the establishment of the Turkish Golf Federation in 1996. And the rest is history… Since then, Turkey (and more specifically Belek) has established itself as a premier golf destination, with more and more courses being introduced to keep up with the demands of Turkey's growing tourism sector, all with a prime focus on All Inclusive golf! Here are three of our favourites… (Click Here to see them all!)
---
Gloria Golf Resort & Spa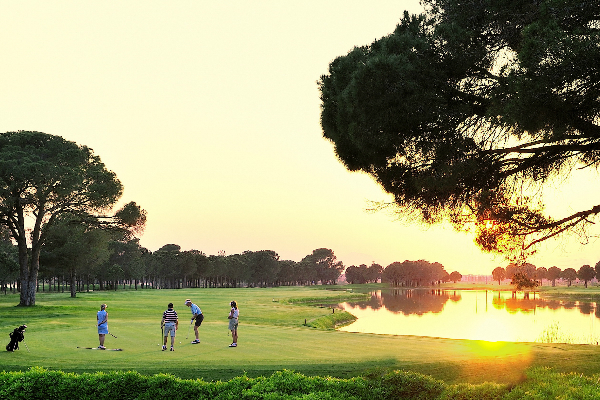 Opened: 1997 Gloria boasts 2 excellent championship tracks and one 9 hole layout. The initial success of the resort proved a huge inspiration towards the creation of many other courses.
---
Cornelia Diamond Golf Resort & Spa 5*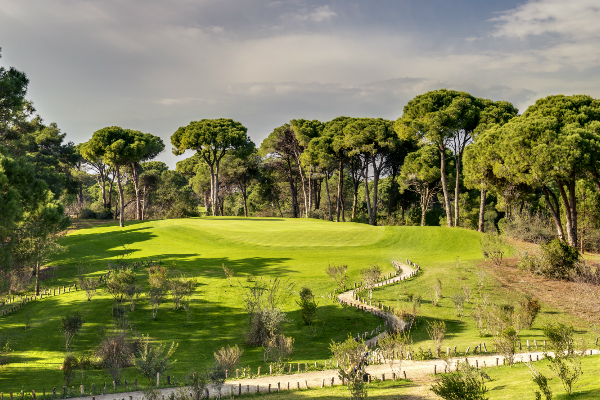 Opened: 2006 Cornelia Diamond offers more than just fantastic golf. The 5* resort can stand alone on its vast selection of facilities and luxury accommodation. Its 27 hole Faldo course carves through a magnificent pine forest and offers a great test of golf to all.
---
Sueno Hotels Deluxe Belek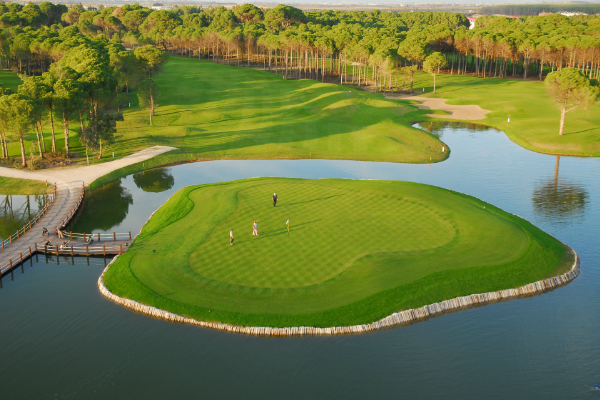 Opened: 2007 Although Sueno's two courses were opened back in 2007, it was only in April 2015 that its deluxe hotel opened. While the Pines is the tougher, the Dunes incorporates links style characteristics suitable for all abilities. The hotel has direct access to a beach front, perfect for those wishing to relax after a round. 
---
What's not to like about 24° Celsius golf in Cyprus?
Like Turkey, despite Cyprus' rich history, golf only began in 1994, when the Donald Steel designed Miniths Hill Golf Club was opened. Immediately thereafter, Secret Valley GC was opened in 1996 and Nicosia GC in 1998, before the Cyprus Golf Federation was introduced in 2000. Here's the best of the rest…
---
Aphrodite Hills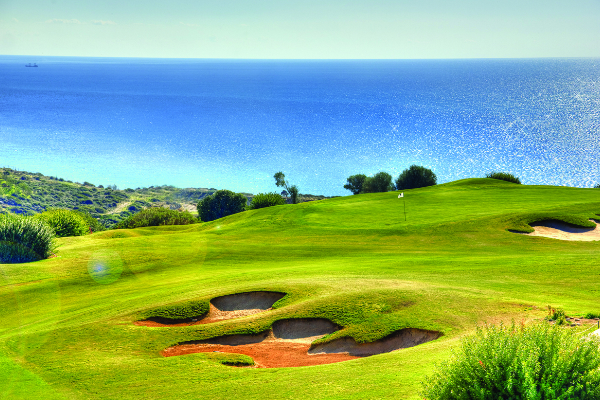 Opened: 2002 Although previously hosting the prestigious PGA Europro Tour Championship in 2010, Aphrodite Hills is essentially a resort course and is thus perfect for the average visitor. The course offers spectacular views overlooking the Mediterranean Sea and is a fantastic showcase of the 5* resort.
---
Elea Golf Club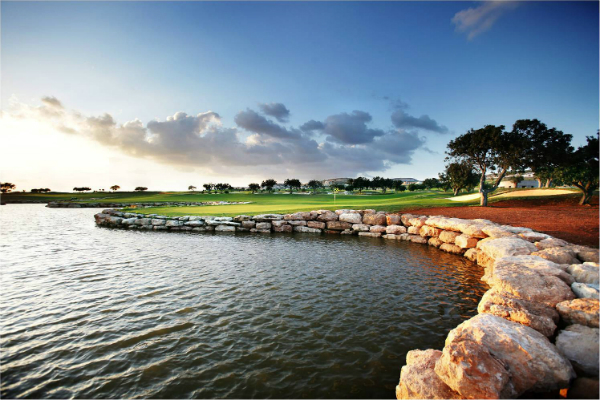 Opened: 2010 Following its inauguration, designer Nick Faldo said of Elia Faldo: "This golf course certainly has the potential to play a pivotal role in establishing this part of the world as a leading European golf destination." It is safe to say that Faldo's claims have come accurate too, with Cyprus since becoming a fully established golf in the sun destination!
---
Meanwhile, a short way from Dubai…
In 1998, Abu Dhabi's first all grass championship course opened, having been an 18 hole sand course for 22 years prior. The 9 hole Abu Dhabi City Course, situated in the heart of the city, has since been dubbed 'The People's Golf Course' and its overhead lights allow for tee times up until 9pm – perfect for business travellers! Here are some of Abu Dhabi's following highlights…
---
Abu Dhabi Golf Club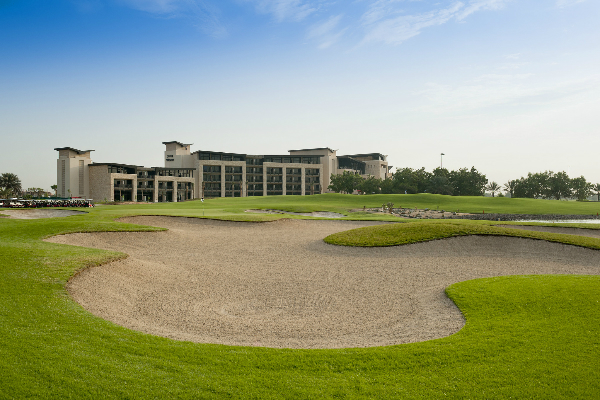 Opened: 2000 Abu Dhabi Golf Club is arguably the country's most prestigious course. While annually hosting the Abu Dhabi Golf Championship (a European PGA Tour event), it has also received several accolades, including a ranking in Golf World's Top 100 courses. It's clubhouse is Arabia's most iconic – a winged falcon resting on top of a golf ball.
---
Yas Links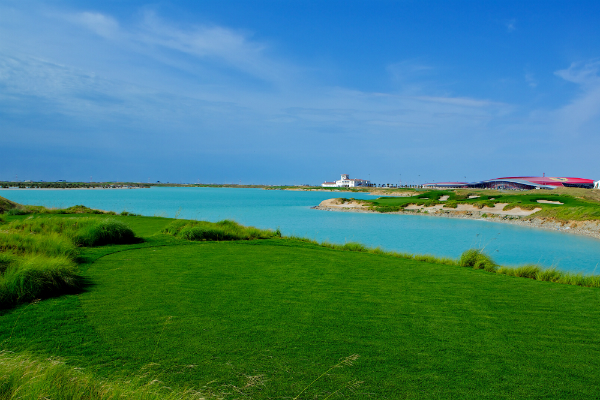 Opened: 2010 Designed by Kyle Phillips, Abu Dhabi's only Links course provides spectacular coastline views of the Arabian Gulf. Entertainment is never far away either and the island is home to a range of world-class hotels, mega malls, theme parks and golf courses.
---
Saadiyat Beach Golf Club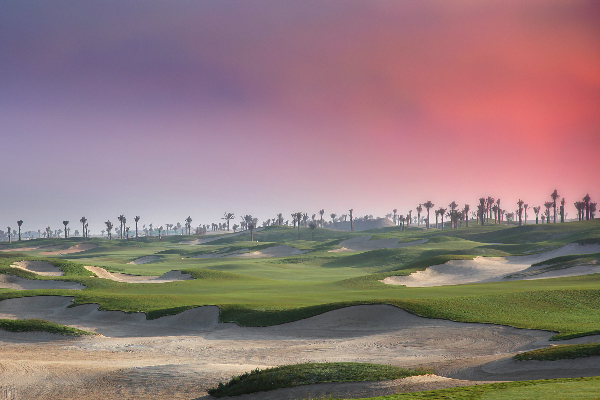 Opened: 2010 The Middle East's first beach front course, Saadiyat offers stunning views over the Gulf's sparkling blue waters bordered by stretches of pristine white sand. No two holes are the same on this breathtaking Links course!
---
Where Next?
So there you have it… The evolution of golf in the Middle East. Where next??? Who knows? But if it's anything remotely similar to what's come before then we're in for a treat! To book your golf holiday or to find out more about courses in the Middle East click here!