The Costa Azul Golf Passport enables golfers to play on a selection of 3 or 5 golf courses from the Estoril Golf Coast for just £36 per course!
All you have to do is pay for one Green-Fee and you can play as much as you like on the same day, on the same course. There are seven different courses to choose from, so let's take a look:
---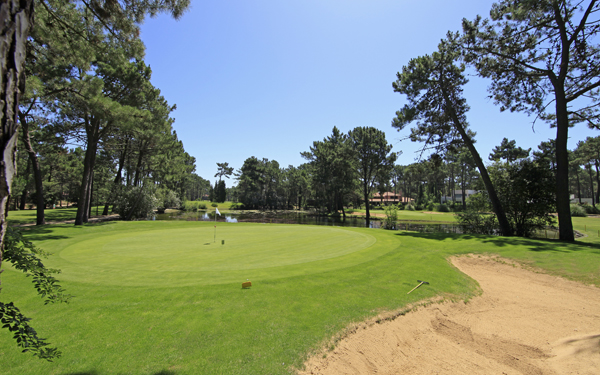 Aroeira I Course
---
Designed by the legendary golf course architect Frank Pennink, Aroeia I first opened for play in 1973. Since inaugurated it has built up a considerable reputation, climaxing with the honour of hosting the Portuguese Open in 1996 and 1997 and more recently the International Portuguese Amateur Championship Gentlemen & Ladies in 2010 and 2011. From the back tees the course, which is nestled amongst some 900 acres of stunning pines, stretches to 6,609 yards and provides a truly charming location for a game of golf.
---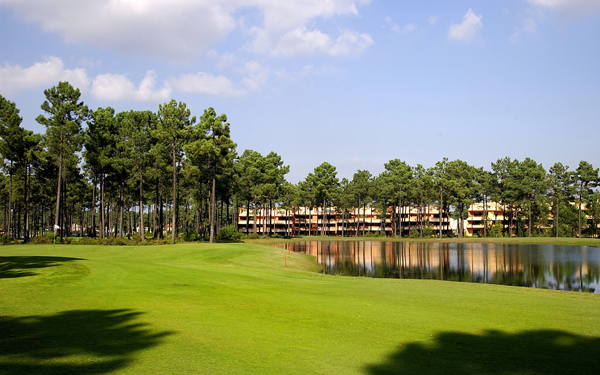 Aroeira II Course
---
After opening 27 years after its older brother in 2000, Aroeira was almost instantly confirmed as one of the most desirable golf destinations in Portugal. The course itself was constructed by Donald Steel, the man responsible for many outstanding tracks such as Barnham Broom, St Andrews Jubilee Course & Forest of Arden. The track weaves its way around numerous lakes and it has a good selection of tee markers, making it playable for all levels of golfer.
---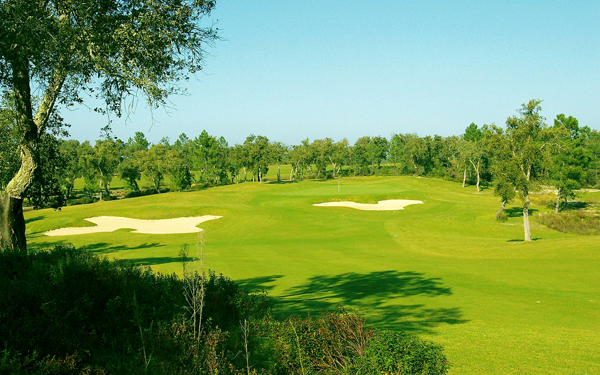 Ribagolfe I Course
---
Opening for play during the summer of 2004, Ribagolfe I is a superb championship golf course which plays to a par of 72 and stretches to a staggering 7,327 yards from the back tees! It has a layout which will challenge even the most skilful golfers, requiring every shot in your bag.
It is located on naturally undulating landscape which makes for fascinating holes as well as offering magnificent views. Accuracy is, without question, the most valuable asset around Ribagolfe I as the fairways are narrow and the greens small. Daunting bunkers and tricky lakes are also dotted around this marvellous golf course.
---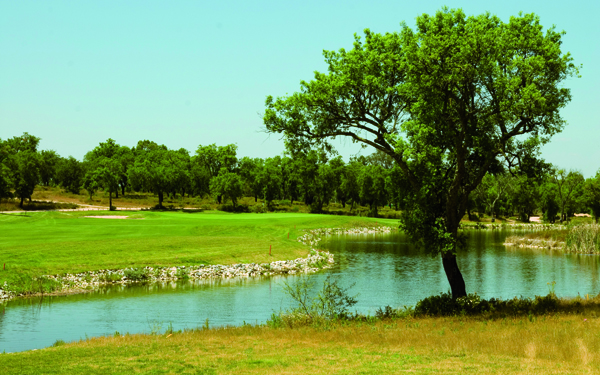 Ribagolfe II Course
---
Ribagolfe II is located adjacent to its formidable bigger brother, and there's no doubt that it presents a slightly more forgiving test of golf. Its fairways are wider, and at 6,846 yards, it is considerably shorter in length; however it's still a formidable beast, with a large number of water hazards and pot bunkers making for an extremely enjoyable and interesting challenge.
---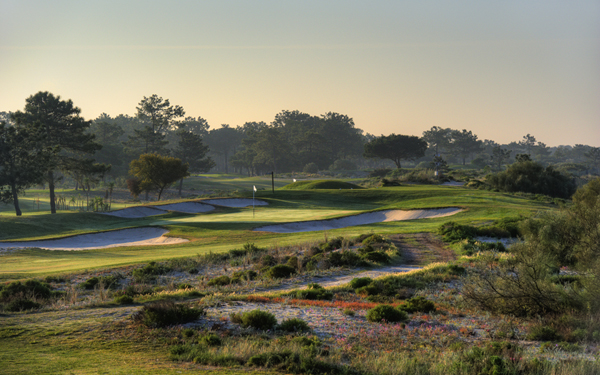 Troia Golf Course
---
The Troia championship course is nestled on the Troia peninsula near the charming town of Seubal, just south of Lisbon. It may be slightly more remote than the others but, as it's a Robert Trent Jones Junior design, it's certainly worth the travelling time.
In 2005 it was ranked by Golf Magazine as the 25th best course in Europe – which is very high praise indeed. Characterised by its small greens and tight fairways, Troia has played host to the Portuguese Open in 1983 and was more recently the venue for the European Amateur Championships – emphasising just how good this championship course is.
---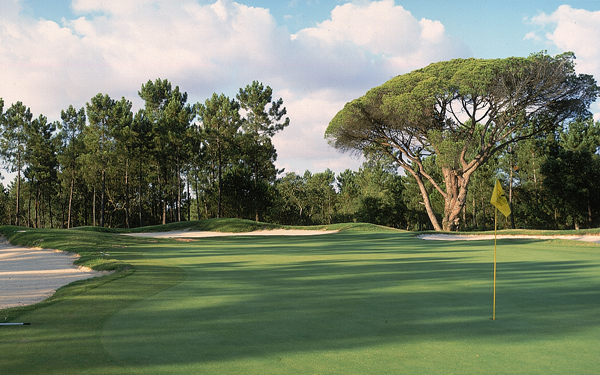 Quinta do Peru Golf & Country Club
---
Even though it's one of the newest golf developments in the Lisbon area, it has quickly established itself as one of the best. Quinta do Peru has already played host to a major ladies professional event, and there are future plans to develop the complex further so it is eligible to host even the most prestigious events.
Its fairways and greens are perfectly conditioned, and are beautifully contrasted by the sheet-white sand of the enormous bunkers. At 6,550 yards, it's a fair test which is sure to leave you with happy memories.
---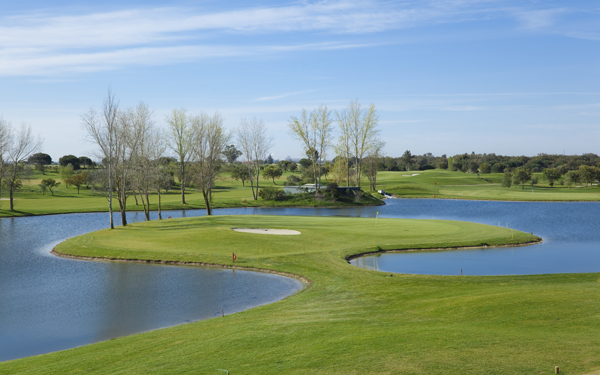 Montando
---
The Montado course was the scene for a serious re-development in 2006, helping it to now be known as one of the most entertaining and testing courses in Portugal.
The course wanders through old oaks and younger olive trees, chestnut and pines, which were planted when the course was originally built, whilst surrounding it are streams and naturally occurring lakes which give the course great character and charm.
Today the course measures just shy of 7,000 yards, however it can be shortened all the way down to 5,200 yards thanks to four sets of tees – making it accessible for players of all abilities.
---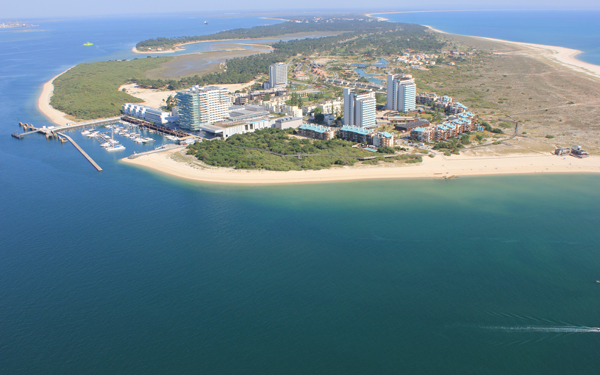 The Troia Peninsula
---
Accommodation
The Troia Hotels are favourites amongst many of our customers for accommodation during a Lisbon golf break. The Troia Design Hotel is located in stunning surroundings on the Troia Peninsula, it offers luxury 5* accommodation with its 61 luxury rooms and 144 residential suites, which are all excellently appointed with clean, modern and very chic furnishings.
On the other hand, you may wish to opt for the self catering option for your Lisbon golf holiday. Aqualuz Suite Hotel Troia offers just that. The 4* establishment provides excellent studio apartments which all boast kitchenette, flat screen cable TV, internet access, safe deposit box and air-conditioning.
Costa Azul Golf Passport 2013/2014
1 Greenfee per golf course, you book the first tee-time and you can play as many rounds as possible. Play as much as you can! Same day, same golf course!
Conditions:
Aroeira I, Aroeira II, Ribagolfe I, Ribagolfe II, Troia, Quinta do Peru, Montado
Golf Passport 3 & 5 Green-Fees
Price £36 per Green Fee either weekdays or weekends (all courses have the same price)
You must play 3 or 5 different golf courses (must play different courses – can play each of Aroeira and Ribagolfe)
These passports are valid until the 31st of October 2014