[dropcap]Welcome to YGT's Bar and Restaurant guide for the Algarve. Golf holidays should not be all about getting away in the sun, but experiencing the local food and drink spots should be on the list. The time may come that after a long day on the fairways, the perfect end to the day is to relax, forgot golf and enjoy the Algarve's favourite restaurants and bars. Whether you're looking for a Michelin star restaurant or a local sports bar to catch the game, the Algarve has it all, throughout it's most popular spots including Vilamoura, Alamancil, Albufeira, Alvor or Carvoerio.[/dropcap]
---

Michelin Star Restaurants in the Algarve
The Michelin star status is viewed over the world as the luxury 5 star restaurant status. The Algarve is home to some of Portugal's finest dining experiences with award winning international chefs.  If you are looking for sensational food, first class service and panoramic views, here are some Michelin Star restaurant recommendations in the Algarve.
Willies Restaurant in Vilamoura
Home to Michelin Chef Willie Werger, an international menu is offered in a laid back ambiance, only a 6 minute drive from the Pestana Vila Sol Golf Course and Resort.
Reservations: +351 289 380 849
Henrique Leis in Almancil
French cuisine with a Brazilian touch, enjoy a cosy wooden house atmosphere inspired by a European chalet.
Reservations: +351 289 393 43835 minute journey from Pestana Carvoeiro Golf and Resort via A22.
Sao Gabriel, Almancil
Perfect for a romantic evening, this converted farmhouse provides a variety of eating spaces allowing for special and intimate moments.
Reservations: +351 289 394 521
Ocean Restaurant, Vilia Vita Parc Hotel
Incredible views of the Portuguese southern coast line. Ocean is highly recommended for couples seeking an evening with a view to remember. Ocean is also the perfect place to enjoy a pre or post dinner Sangria, the local cocktail.
Reservations: + 351 282 310 100
---

YGT Restaurant Recommendations
Want to try some local cuisine? The Portuguese are very proud of their food culture so why not try some local delights and enjoy fresh seafood from the local street markets in a warm and friendly atmosphere.
Local Spots
The backstreets of Quarteira
Home to a seafood snack bar hidden in the back streets of Quarteira, be in the hands of expert chef enjoying the freshest catch.
Beachside Olhao and Salema
On the eastern side of the Algarve, lies a fishing village, which has been in action since the middle age.  The food market features over 80 stalls, each offering a unique seafood experience. Open for breakfast, enjoy morning coffee and a stroll along the Algarve's Atlantic coast.
Hilltop Monchique
Head inland driving up to the little village of Monchique where you will find a romantic spot looking over the hills of the central Algarve.
---
Deserts and Cafes
The Best Chocolate Cake in the World – In the area of Pao e Pao, Vilamoura, lies a cafe home to a variety of snacks including smoothies, breads, home-made soups and the most famous 'Best Chocolate Cake in the World'.
Le Cro Portugal in the Carvoeiro area is a family owned cafe known for its outstanding warm and friendly service. The perfect stop for a coffee break or some local tapas.
---

YGT Bar Recommendations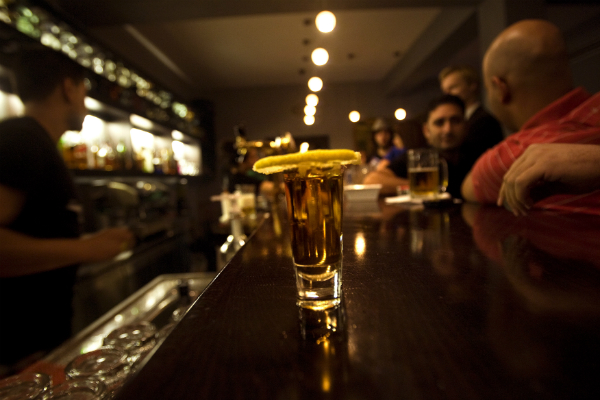 Sports Bars in the Algarve
When on holiday away from home, you may worry about missing the live football or rugby. Not to worry, the Algarve has many renowned sports cafe's and bars all showing live sports, from English football to the NFL.
Harry's Sports Bar in Vilamoura
It's hard to find another bar into sports as much as Harry's,  showing live English premier league games, formula one, six nations and European and PGA tour events.
Phone: +351912514996
Lemons Bar in Almancil
Ideal to catch live sport while enjoying a drink in a lively and fun atmosphere, whether it be a group of mates or a family with children, Lemon's Bar caters to all.
Phone: +351 289 391 842
Sete Cafe in Vilamoura
Sete Cafe is a must visit in Vilamoura. Sete Cafe is co-owned by Portuguese legend, Louis Figo. The bar comes alive when live sport is on, with large plasma screens dotted aroud the bar, the atmosphere reflects that of being in a full house stadium.
Phone: +3518125442
O Neil's Irish Bar in Vilamoura
Located in the heart of the marina, live music every night provides the perfect place for a fun night out. Sports Fans not to worry, live screens show the latest football and rugby matches. Perfect for a large group wanting to unwind after a long day on the golf course with a few beers and live sport.
Phone: +351289388566
Sports Cafe in Alvor
22 plasma screens dotted around and food served all day. Stadium like seating gives a real match atmosphere, perfect way to spend an evening off the golf course.
Phone: +351 917 889 310
---

Plenty of choices when in the Algarve, come and experience one of Europe's favorite golfing destinations, click here for our latest offers