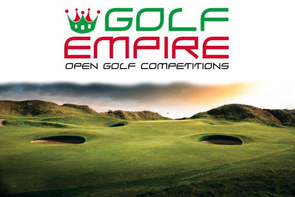 From fresh faced beginners to seasoned veterans the game of golf is a game enjoyed and loved by millions of people across the globe. Recently Your Golf Travel has got together with some big hitters from the golfing world to pick their brains about the courses they love, great golfing moments from the professional game and why they love the game. We all love to talk about the game in the 19th hole after a day on the fairways and here is what leading professionals in the golf industry had to say:  
---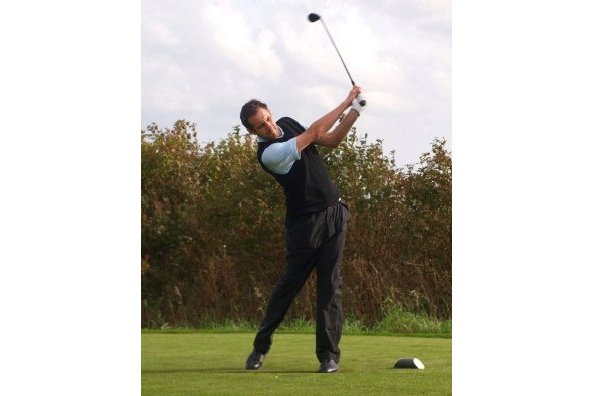 Edward letting rip!
---
Name
Edward Battye
Job Title
Founder of Golf Empire
About Golf Empire…
Golf Empire is a website that helps amateur golfers find out where and when competitive golf will be played. There are currently over 10,000 amateur competitions at more than 1,500 golf clubs listed on the site.
I set it up nearly three years ago because I personally found it difficult and time consuming to find entry-forms for open tournaments. In that time over 17,000 golfers have registered for email updates and the site gets over 60,000 visits per month.
I've worked in the golf industry for all my adult life having previously spent 9 years at the golf retailer Direct Golf UK and before that a short spell at De Vere Slaley Hall.
My handicap is scratch. I play as much as possible in the summer, around four or five times per week, but don't play at all from November to March, I'm a definite fair-weather golfer!
---

Formby Golf Club
---
Handicap
Scratch
How often do you get to play golf these days?
As much as possible.
What inspired you to take up the sport?
When I was about nine or ten I used to tag along with my father's fourball during the summer holidays. He used to let me play the par 3's and I soon got hooked.
Where is your home club and why do you enjoy playing there?
I'm attached to Bradley Park in Huddersfield, West Yorkshire but vary rarely play there. Virtually 100% of my golf is played at other courses, usually in open competitions.
I try to play at least ten courses that I haven't played before each year. I think one of the reasons golf is such a great game is the variety of courses and would hate to play just one course the majority of the time.
What is the best golf course you have ever played?
I've been lucky enough to play lots of the top golf courses in the UK but I don't really like to single out one as being the best because each one offers something different in terms of strategy, design and challenge etc..
One of my favourites is a course called Hollinwell in Nottinghamshire, it's not one many people have heard about or played but I think it's as good as many of the names that will be at the top of most people's lists.
Woodhall Spa, Alwoodley and several of the Surrey heathland courses are also ones I find really enjoyable to play. When it comes to links golf I love Formby and Royal Birkdale. I also think Silloth on Solway and perhaps controversially the Cashen course at Ballybunion are great fun to play too.
---
Woodhall Spa – The Hotchkin Course
---
What is your favourite moment from golf's rich history?
I was at St. Andrews when John Daly won The Open, which was pretty special, and the moment when Tiger chipped in from the back of the 16th green at Augusta in the 2005 Masters was great drama.
Who would complete your dream fourball?
Bobby Jones, Jack Nicklaus & Tiger Woods.
If you had the keys to a private jet and could choose to play any golf course in the world; where would you go?
Cypress Point on the Monterey Peninsula.
If you worked for Your Golf Travel, where would you recommend for people to go for a golf holiday?
I'm a huge fan of golf in the UK so during the summer I would encourage people to stay here (would I get fired for that?!). I've been to both Vilamoura, Portugal and Belek, Turkey a number of times and would definitely recommend both of those destinations for a Spring or Autumn break.
---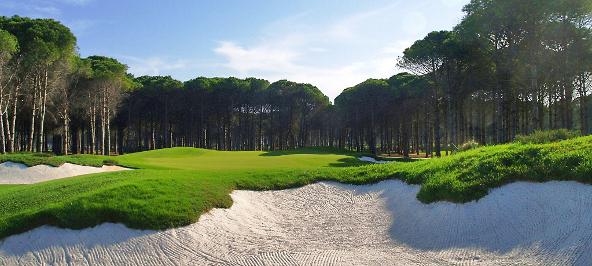 Turkey boasts countless top class golf courses including the likes of Carya Golf Club.
---
What is the best golf related advice you have ever received?
Just to enjoy it, regardless of how good or bad you are playing.
What piece of golfing equipment or golfing gadget could you not live without?
I purchased a Bushnell rangefinder a couple of years ago and have been very impressed with it. The battery ran out during a round once and I was amazed how much I had come to rely on it. Ironically I don't think they (or any form of distance measuring, even 150 yard markers) should be allowed in golf as judging distances is a skill and should be part of the game. But I don't see that changing so I will continue to use mine and always carry a spare battery now!
What's the funniest thing you have witnessed on a golf course?
Sad to say but it was probably me letting go of my electric trolley and it running away down a hill and ending up with all my clubs and bag in a pond!
---

---