63% of golfers prefer to use a golf buggy when playing golf.
Whether you're for or against the use of buggies on a golf course, there's no denying their popularity.
On very rare occasions they're compulsory, quite often personal preference and sometimes essential, but however you put it, when it comes to golf holidays, buggies are prevalent.
The novelty of getting behind the wheel ends exactly there; buggies have so many brilliant benefits to enhance your golf holiday – let's take a look at the top 4 reasons you should consider using a golf buggy on your next trip.
DISCLAIMER: All courses mentioned in this blog post include Free Buggies for 2019 travel

1.Combating slow play
We all know that slow play on the golf course is one of the most aggravating part of playing golf, and while we do our best to avoid it, a poor round can sometimes contribute to the problem.
Is slow play the most annoying part of playing golf?

— Your Golf Travel (@yourgolftravel) September 10, 2018
Whether you're craving a post-round beer or looking to squeeze in some sunbathing, there are many reasons to want a timely round of golf – all of which are helped by the use of a buggy.
With the average time for 18 holes on foot being roughly four hours, a four-ball in two buggies could shave up to 45 minutes off your round.
2. How long is a golf course?
If you hit the ball straight, the average golf course length is roughly four miles, excluding the few hundred metres extra for us amateurs.
While good exercise, a four mile walk can be tiring in itself, let alone taking between 60-100 golf swings as well.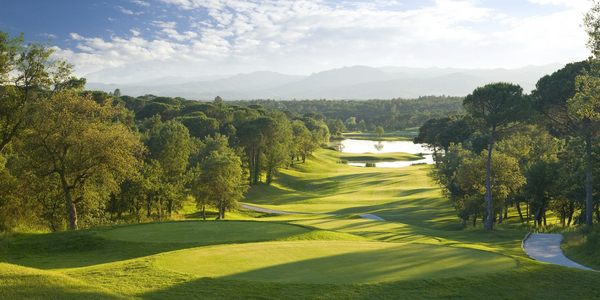 Then consider elevation changes, fairway undulation and some tricky terrains which make many of Europe's championship courses so special, by the time you get to the 18th you'll be spent.
So, if you're heading to some of these incredible tracks like Aphrodite Hills, PGA Catalunya or even the famed Penina, get yourself a buggy to keep energy levels up and your scores low.
3. Course focus
With all of these challenging obstacles to deal with during your round, you best hope your concentration levels are at their best, or the scorecard could be ugly – especially the Ailsa Course at Trump Turnberry.
Focus on the golf course is something many struggle with, especially when things aren't going your way, however a buggy is a good way to eliminate those golf distractions.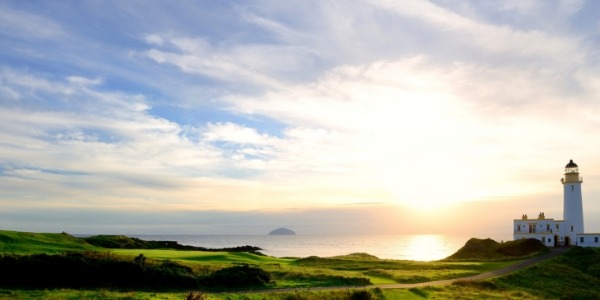 Personally, when zig-zagging my way through each hole, the walk from shot to shot is when I overthink my next move, often leading to more trouble.
Not only does a buggy get you round in good time and keep your body fresh, it also can help with staying sharp between each shot, eliminating the million and one thoughts which can confuse a swing.
4. Golf's most beautiful courses
So, we've covered the practicality of using buggies on the course, but what about the aesthetic benefits?
By sending you around the world to some of the world's most picturesque courses, we often get sent incredible images, just look at this from YGT Rory's trip to Killarney Golf & Fishing Club.
Mmmmmmmmmmm ? #YGTIrelandTour @GoToIrelandGB @KillarneyGolf pic.twitter.com/U3egSwpN5W

— Rory Anderson (@YGTRory) September 12, 2018
However the vantage points at these course are often at the top of a hill, near a cliff edge or require a tough walk; by the time you're there the group behind are approaching.
Why not take a buggy round these iconic, stunning tracks like Costa Navarino and take some great golf pictures…at least they will be good shots…