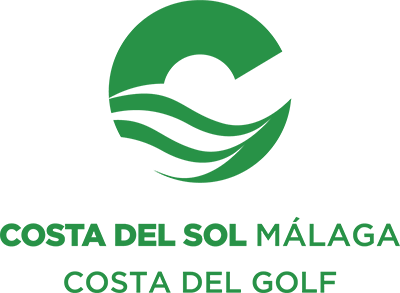 Golf holidays to the Costa del Sol…wow…where do we start?
Mainland Europe is home to countless places that are well set up for a golf trip, but there are only a handful that literally tick every single box.
The Costa del Sol is definitely one of them.
Whether it's just some friendly golf on nice and easy resort courses, with more of an emphasis on the apres golf, A.K.A "a few" cervezas in the sunshine before a night on the town (cue headaches on the first tee tomorrow), or a more relaxed vibe in the evenings with some tapas and red wine before teeing it up the next day at Spain's best golf courses, as well as everything in between; it's hardly a surprise that for many years Spain's "Sun Coast" has been one of the most sought after golf holiday destinations in Europe.
My golfing history in the Costa del Sol all kicked off soon after I joined Your Golf Travel in 2011, and I've been lucky enough to travel Spain's southern coast extensively since then as well.
From my first trip here in 2011, to the absolutely crazy Greatest18 Tour with Mark Crossfield, Coach Lockey and my colleague Oliver (a Your Golf Travel old-timer…more from him later) and my subsequent trip back to the 5 most popular courses from that tour, again with Mark Crossfield, Coach and this time Dan Hendriksen; I've been there and done it all, and would recommend the Costa del Sol to golfers of all persuasions.
Here's my guide (with a little help from my colleague Oliver) to Golf in The Costa del Sol, and why YOU might want to head to Spain on your next golf holiday…
12.5°C (54.5°F) to 26°C (78.8°F)
2 hours 55 mins London to Malaga
70+ in the Costa del Sol province
Golf & Nightlife: Marbella & Puerto Banus
This is where my Costa del Sol golfing journey with Your Golf Travel all kicked off, and it's probably fair to say it was a baptism of fire, with flights from London at the crack of dawn, opening tee shots about 4 hours later, and copious cervezas going down not long after that, all followed by a night out in Puerto Banus.
What's the term? Wash, rinse, repeat? Yep…stick with that gameplan for a couple of days and end it all with a Sunday evening flight back to London and you'll quickly see just how easy and convenient it is to head to the Costa del Sol for a weekend golf holiday, all without even taking any time off work!
But what about the golf?
Well, I'm still suffering from flashbacks of hitting my approach shot into the 18th at Los Naranjos left of the clubhouse (anyone who's played this course will know just how "impressive" a feat this is) so I'll leave it to Oliver to tell you guys about this course.
"Los Naranjos is a really fun course, there's plenty of risk and reward and very fair if you're a bit wide off the tee. The 18th is a superb hole and despite me messing it up both times I've played it, the climb up to the clubhouse with water ready to catch any offline shots makes it entertaining viewing if you've got mates already in the 19th.

The last visit there was part of the #Greatest18 trip where we played with Mark Crossfield and Coach Lockey. Whilst it was a great trip and we played lots of courses, I left my game in the UK. The start-stop nature of playing one hole, driving to another course didn't help my confidence and seem to remember donating a ball to the water on the left of the green at Los Naranjos.

Another course we've played not far from there was Santa Clara. I possibly, maybe, turned up to golf lacking in sleep but seem to remember some very excellent golf being played. I played against John McGuffie, another YGT team member, who came back strongly and I ended up making a birdie on the last to half the match. There was plenty of water in play but was a really playable course, a welcome thing when on holiday, you don't have to play off the back tees all the time, I've done enough of that!"

Oliver
"Ah yes Santa Clara! I actually played really well that day too. In fact I was in a group with Rob from YGT who was having the round of his life and I managed to beat him on the last hole...actually felt a little bit guilty about that but I guess the best thing about playing golf on holiday in Spain is being able to sit in the sun and have a beer or two to either celebrate a win or drown your sorrows!

I remember the hotel we stayed at well too. We were based at the amazing H10 Anadalucia Plaza for that FAM Trip back in 2011, and if being able to seamlessly cope with 40+ Your Golf Travel staff members all arriving for check-in at the same time, and accommodating us perfectly throughout our weekend, isn't a measure of the quality of service on offer here, I don't know what is!

You can walk down to Playa Puerto Banus in 20 minutes (cabs take 5) and this is where you'll find more restaurants and bars than you can poke a stick at. If you're looking to enjoy a meal by the marina, then cut loose until the wee hours of the morning, this is the place to be! Of course, if you have some down time during the day when you're not playing golf and fancy a bit of beach life, you're in the right place.
There are countless other hotels and golf courses in this neck of the woods too, so there are options to suit all budgets and tastes, but as we've said, if a night out with your pals is just as important as the golf during your trip, you can't go wrong if you head to Marbella or Puerto Banus."

Rory
Luxury Hotels & Championship Golf: Sotogrande
Of course, while some casual golf and a night out on the town is something we all yearn for at one point or another, the Costa del Sol is also the ideal spot for anyone looking to leave behind the stresses and strains of your typical day to day, and enjoy the finer things in life.
In the form of Sotogrande in the Costa del Sol, you're find your perfect haven for luxury, fine dining and the very best golf courses in Spain, a handful of which are part of the "Best in Europe" conversation too!
"From the moment we arrived at both of these, you knew you were in for a treat. La Reserva had some of the quickest greens I've played on and the clubhouse is fantastic, sitting on the terrace with a beer in hand (a recurring theme, I promise we didn't do this everywhere), there are few better places to be in the world. The course is very well-designed and a superb driving test, I really enjoyed it here, mainly because I was able to hit some balls on the range before we headed off for our handful of holes and remotely found a golf swing. Despite the higher price, I think it is great value and one I recommend to all, including my Dad who went there shortly after I did and loved it!"

Oliver
"Finca Cortesin is probably my favourite course in this area, I think off the back tees it is an excellent test. There are great driving holes and some really challenging par-3's. There's a high-degree of course management required but if you plot your way round there are some very good birdie opportunities. It also has a really great driving range. I am not normally one to venture to one of these but it is metres from the clubhouse, it is really wide and elevated so even a poorly hit bit of practice is guaranteed to give you confidence ahead of your game. If I went with a group of low-handicappers, I think Finca is the choice but perhaps with a mix of handicaps La Reserva might be best."

Oliver
"I totally agree with what Oliver said about La Reserva and Finca Cortesin. When I come to think of it actually, I think La Reserva might be my favourite golf course in Spain. On my most recent visit to the Costa del Sol I played all 18 holes at Finca Cortesin (video below) and while that is an unreal golf course with an amazing clubhouse and one of the most incredible driving ranges I've ever seen in golf, it's tough. There's no getting away from that, and while I like a challenge, La Reserva just shades it for me, with a slightly more relaxed test of golf on offer.

These are two of the best I've played in Spain and considering Valderrama is ranked even higher, I can only look forward to heading back to Sotogrande to experience more of the best golf courses in Spain.

Of course, as I'm sure you can imagine, with such high class golf courses, come high class accommodation options too, so if you're after 5* luxury coupled with fine dining and the best courses the Costa del Sol has to offer, Sototgrande is the place for you!"

Rory
Wine Tasting, Stay & Play Resorts: Malaga
When it comes to golf holidays to the continent, to reduce driving times (to and from golf courses, restaurants, shops etc etc) and squeeze every last drop of your Spanish Golf Holiday, checking into a stay and play resort is the way to go.
And when it comes to Costa del Sol Golf Holidays, there aren't any better than La Cala Resort, located in the foothills at the base of the Mijas Mountains, about half an hour from Malaga Airport.
"Again, I've been lucky to be to La Cala twice, both for on the Greatest18 Golf Tour where we played 19 different golf courses across Southern Spain in 5 days (!), and again on a follow up tour where we had a slightly longer stay at La Cala and...well...what could've been a full round of golf on the America Course...

When I say a full round of golf, myself and Coach Lockey played fourrball better ball at La Cala against Mark Crossfield and Dan Hendriksen and well...even when you make a few birdies of your own, when you're up against a pair who make something like 5 birdies and an eagle in 12 holes, your chances are pretty slim!

What's more impressive about that birdie count is that La Cala isn't exactly a pushover, no matter which of the 3 championship courses (America, Asia and Europe) you play! Neeldess to say, me and Matt weren't all that impressed…"

Rory
"I've been to La Cala a few times so it was nice to return on our Greatest 18 trip. There aren't many better resorts for a golf group looking to stay on-site and play a mixture of courses suitable for a range of handicaps. I've played a few of the other courses nearby including Mijas which is a very fair design with a bit of room off the tee which is always welcome for a bit of holiday golf. It is also flat so buggies are very much optional for those wanting to walk. One thing I'd recommend when visiting La Cala is something we stumbled upon by chance, we arrived late and the restaurant was fully-booked so headed down the road to El Jinete which was recommended by the hotel's reception. The food was excellent and the welcome warm, I've mentioned this to plenty of golfers visiting La Cala, it is a perfect spot after a tough day on the course."

Oliver
"La Cala is a great base from which to explore a more traditional side of the Costa del Sol too. If you happen to have some additional time - perhaps a day away from the golf course - head to Mijas which is less than a 30 minute drive away. If you have your own car then great, but if not ask La Cala to organise some transfers for you in order to enjoy a day of art, history, local tapas and maybe just a decent session of wine tasting."
In short, from our collective experiences of the Costa del Sol, it's fair to say that both myself and Oliver would wholeheartedly recommend visiting this part of Southern Spain for a golf holiday. Unless of course you're not a fan of top class golf courses, amazing weather, scenery, world class tapas, steaks and red wines, incredible beach and nightlife…all within an incredibly convenient travel time both in the air and once you're on the ground in Spain AND all attainable within a huge range of budgets…in that case you may as well stay at home.