Marriott Golf Hotels and Breaks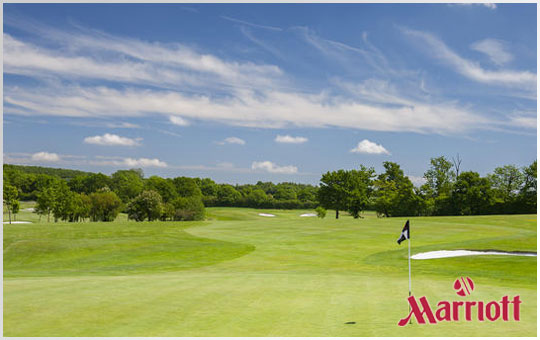 A host of fantastic resorts throughout England & Wales
Your Golf Travel is proud to present the world-renowned Marriott Hotel & Country Club Collection, featuring a fantastic selection of UK golf resorts for those who enjoy the finer things in life. Golf breaks across the UK at great value make the perfect golfing getaway for your next weekend trip.
Each resort is home to an outstanding golf course, many of which have received accolades due to their high regard in the golfing world. Marriott Golf Resorts are celebrated for their spectacular views and stunning natural landscape. Many courses have been strategically designed by legendary architects and players to offer even the most seasoned player a challenge.
The high quality continues off the green as each Marriott Golf Resort offers fine dining, luxury accommodation and outstanding facilities. For more than 80 years, Marriott has led the way in the hospitality industry – to find out why, simply click on the destination buttons below for our latest special offers.
About Marriott Hotels & Resorts
The Marriott chain began modestly in the 1950s with just two motels, but has since grown to include nearly 3,700 properties and 17 brands across 73 countries worldwide. Amongst these properties are 10 Marriott Hotel & Country Clubs in the UK which boast 14 immaculate golf courses, including 10 incredible Championship courses.
Marriott Golf Resorts are home to more than 125 PGA and LPGA professionals who are able to offer golf instruction, clinics, and casual pointers - meaning that players of all skill levels can enjoy the excellent facilities on offer at a Marriott Hotel & Country Club.
Exclusive Offers
Please click on a venue of your choice to see the incredible offers available!