The 2017 US Open Championship with Your Golf Travel
The 2017 US Open Championship 12th - 18th June 2017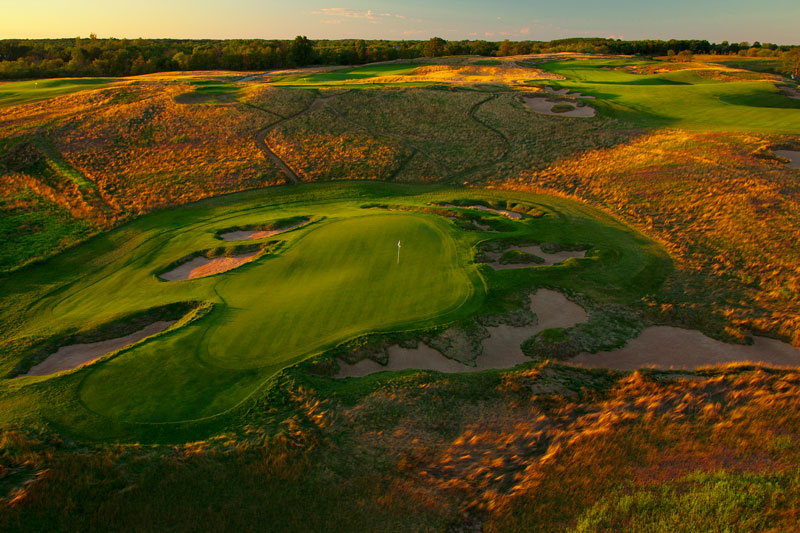 Just as the Open Championship is the premier event this side of the Atlantic, the US Open is the most important event on the United States Golf Association's calendar. While picking a winner is a fool's errand, one thing is certain; few events produce a more deserving champion than what has become known as 'golf's toughest test'.
After hosting the 2011 U.S. Amateur Championship, Erin Hills is now set to welcome the greatest players to compete on the game's grandest stage in 2017.
Without doubt one of the highlights of the golfing calendar, and a truly prestigious major championship, the US Open is a must for any tournament fan.
14-19 Jun 2017
Flights, 5 Nights, Room Only
Radisson Milwaukee North Shore
US Open Tickets Thu-Sun

Car Hire
14-19 Jun 2017
Flights, 5 Nights, Room Only
Hilton Milwaukee City Center
US Open Tickets Thu-Sun

Car Hire
Wisconsin
2 Nights, 3 rounds
Whistling Straits
Inn at Woodlake

3 rounds at Straights, River & Irish courses
Tiger Woods producing something special at The 72nd Hole of the 2008 US Open
About The US Open
The US Open was established in 1895, 121 years ago. It is the annual open golf tournament of the United States and is the 2nd Golf Major of the year. It is played in mid-june, so that the last round on the third weekend of the month is played on Fathers Day, a US Open tradition.
US Open Statistics
2015 US Open Winner: Jordan Spieth (-5, $1,800,000 Prize Money)
Oldest Winner: Hale Irwin (45 years and 15 days, 199)
Youngest Winner: John Mcdermott (19 years, 10 months and 14 days in 1911)
Lowest 72 Hole Score: -16 (Rory McIlroy, 2011)
Prize Fund: $10 Million
Most Frequent Venue: 9 times at Oakmont Country Club
The Field: 156 Golfers
Thinking of travelling to The 2017 US Open? Here are some helpful tips
Getting there
There are direct flights from London Heathrow to Milwaukee General Mitchell Airport which is only a 55 minute drive away from Erin Hills. Flight time from London to Milwaukee is around 10 hours and 40 minutes. There are also many indirect flight options if you plan on visiting other cities on your trip. Getting Around
Erin Hills is located in the town of Erin, however if you want to do some sight seeing, the city of Milwaukee is only 1 hour 15 minutes and is definitely worth a visit. Unfortunately there is no train station in the town of Erin, so it is highly recommended that you rent a car for your time at The 2017 US Open. The Weather
The US Open is always played in June which sees the start of the summer season. Wisconsin has a warm and pleasant climate in June with an average of 19 C and potential highs of 25 C.

About Erin Hills - 2017 US Open Host
When it comes to golf courses in Wisconsin, Whistling Straits is the one everybody thinks of. However with it's inception in 2006, Erin Hills has developed a strong reputation as being one of the top courses in the US, hence why it was chosen to host the 2017 US Open for the first time. Erin Hills has played host to high profile amateur events including the 2008 USGA Women's Amateur Public Links Championship and the 2011 USGA Men's Amateur Championship.
Course Statistics
Yardage: 7800 Yards from the championship tees
Course Opened in: 2006
Par: 72
Designers: Michael Hurdzan, Dana Fry, Ron Whitten
Course Record: 66 by Ben Geyer & Mike Ignasiak (2011 U.S. Amateur Championship).
Awards: 42nd among America's 100 Greatest Courses & 8th among America's Greatest Public Courses (Golf Digest).
The 2016 US Open - What Happened and How Dustin Johnson Won
In his own words, Dustin Johnson finally got "a big monkey" off his back by winning the 2016 US Open at Oakmont Country Club. Of course, Johnson has been seriously close in major championships before, with no less than 11 Top 10 finishes including 5 Top 5s but it is the nature of a select few of those close calls that made his win at Oakmont all the more special.

Nobody has ever questioned the big hitting American's talent, but it was his ability to close the deal on the biggest stage that was under the microscope after an epic final round collapse at the 2010 US Open at Pebble Beach (Johnson shot 82 after leading by 3 after 54 holes), an unfortunate but utterly avoidable rules infringement which cost him a spot in the playoff at the 2010 PGA Championships at Whistling Straits, and a 3 putt on the 72nd hole at the 2015 US Open which saw him lost out to Jordan Spieth by a solitary shot.

Of course Dustin was caught up in a rules infringement storm in the final round at Oakmont too, only this time he came out on top, closing out in impressive style as others faltered down the stretch to win by 3 from Jim Furyk.
Dustin Johnson's US Open Win by the Numbers
Johnson's game is arguably ideally suited to the US Open and Oakmont too. US Open courses are typically set up to be as challenging as possible for the world's best players and Oakmont is regarded as the toughest of the lot. With narrow fairways and brutally thick rough the norm, not to mention wickedly fast greens and the very smallest of targets to aim for as far as pin placements are concerned, it goes without saying that a premium is placed on accuracy both from the tee and into the greens.

Of course, when courses are fast and firm as is the status quo at the US Open, it's nigh on impossible not to find yourself in the rough at one point or another. Dustin Johnson led the field in Driving Distance, averaging a whopping 316 yards from the tee. When you consider the field average was a full 30 yards further back at 286, that's a telling stat. Needless to say it's not all about length but any shot the big hitting American did hit from the rough would've been with a much shorter club than the majority of his peers and with all that clubhead speed (DJ ranks 8th on the PGA Tour in that category), his ability to still have some measure of control from the rough proved invaluable.

In all, Dustin's mammoth driving (he was T18 in Driving Accuracy too) enabled him to hit 76% of Greens in Regulation; the best in the field. Johnson has never been known as a master putter but hitting that many greens in regulation can skew these statistics somewhat and while DJ didn't hole everything he looked at like Spieth did in 2015, his work with the putter was solid, placing him T49 in the field in Total Putting. With these particular attributes, it's hardly surprising that DJ finally landed his maiden major championship at the US Open. His final round of 69 meant it was his 12th consecutive US Open round in the Top 6 of the field. Dustin it seems, is tailor made for what many consider to be "golf's toughest test".
19th Hole Blogs
10 Things you didn't know about The US Open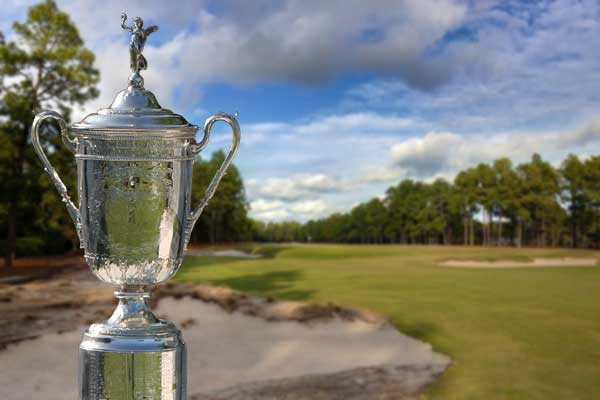 Only 5 players have played all four rounds of a US Open under par, Rory McIlroy being the most recent. That's one thing you may not know, read on to find out 9 other interesting things about The US Open...
Read more
Will Ferrell: How to make The US Open even more challenging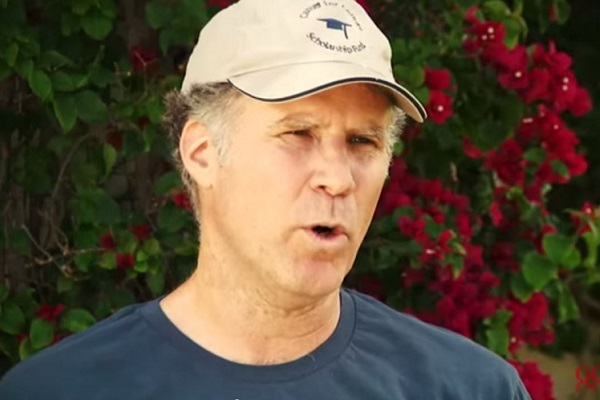 Snakes & bulb wire, exploding golf balls and big cats which haven't been fed for a month...Just a few of the ways to make The US Open more challenging according to Will Farrell.
Read more
US Open 2017 Dates
Practice Day - exact tee-times of those playing are released on the day
Gates Open:
Mon, 12/06/2017 at 9:00 a.m.
Gates Close (approximately):
Mon, 12/06/2017 6:00 p.m.
Practice Day - exact tee-times of those playing are released on the day
Gates Open:
Tues, 13/06/2017 at 7:00 a.m.
Gates Close (approximately):
Tues, 13/06/2017 6:00 p.m.
Practice Day - exact tee-times of those playing are released on the day
Gates Open:
Weds, 14/06/2017 at 7:00 a.m.
Gates Close (approximately):
Weds, 14/06/2017 6:00 p.m.
US Open Winners
Year
Champion
Prize Money
2016
Dustin Johnson
$1,800,000
2015
Jordan Spieth
$1,800,000
2014
Martin Kaymer
$1,620,000
2013
Justin Rose
$1,440,000
2012
Webb Simpson
$1,440,000
2011
Rory McIlroy
$1,440,000
2010
Graeme McDowell
$1,350,000
2009
Lucas Glover
$1,350,000
2008
Tiger Woods
$1,350,000
2007
Angel Cabrera
$1,260,000
2006
Geoff Ogilvy
$1,225,000
2005
Michael Campbell
$1,170,000
2004
Retief Goosen
$1,125,000
Future US Open Venues
| Year | Club | Town | Dates |
| --- | --- | --- | --- |
| 2017 | Erin Hills Golf Club | Wisconsin | 15-18 June |
| 2018 | Shinnecock Hills Golf Club | New York | 14-17 July |
| 2019 | Pebble Beach Golf Links | California | 13-16 July |
| 2020 | Winged Foot Golf Club | New York | 18-21 June |