Our Partners
Your Golf Travel have partnered up with a range of companies to provide our clients with the great value offers which are advertised below:-
Spabreaks
The premier online Spa experience booking service on the Internet. The best selection of quality UK & European health spa, detox & pamper breaks plus exclusive Special Offers! Booking a spa break has never been easier or such great value... we guarantee you the lowest price anywhere for both overnight spa breaks and day spa packages.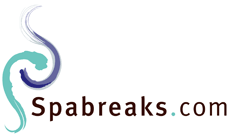 ---
British Airways
Your Golf Travel has partnered with the UK's largest airline British Airways, flying you to over 180 destinations around the world. The flag carrier will fly you safely and your golf bag for free to your golfing destinations in the USA, Bermuda, Africa, the Caribbean, Indian Ocean, Asia, Australia and don't forget The Masters 2017.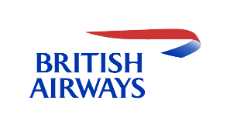 ---
Trade Travel Club
Trade Travel Club is all about giving the golf industry access to the best service, prices, exclusive deals and availability when travelling within the UK or abroad. Our range of industry leading packages can be tailored to the needs of the individual. Whether it's sales incentives, shows, major championships, corporate events or just simply flights, hotels and golf we can guarantee a professional offering and service.

---
England Golf
Your Golf Travel is an Official Partner of England Golf. England Golf is the governing body for amateur golf in England. It is one of the country's largest sports governing bodies and looks after the interests of more than 1,900 golf clubs and 675,000 men, women, boy and girl club members.

---
TaylorMade Golf
TaylorMade, the No.1 Driver in golf, has led the golf industry's technical evolution since being founded in 1979, by Gary Adams. The company's mission has always remained the same: Create the Best Performing Golf Products in the World. TaylorMade metalwoods, irons, putters and golf balls have been used to win hundreds of professional golf tournaments around the world and is the choice of leading players in the World including Jason Day, Dustin Johnson, Justin Rose and Sergio Garcia..

---
UK Golf Guide
UK Golf Guide is the largest community of golfers on the web, for over 10 years acting as an independent consumer champion for the golf industry, publishing over 20,000 golf course reviews from golfers keen to share opinions of the golf venues they have visited.

---
National Golf Club Challenge
Join the Great British golfing community to collectively 'do our bit' for our wounded troops throughout June 2012. Join thousands of golfers across hundreds of golf clubs throughout June 2012 to compete nationally, have fun and fundraise for a very worthy cause. There is no registration fee - all you need to do is raise as much money as you can for the Help for Heroes charity.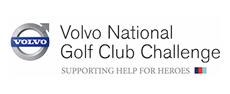 ---
Rugby Players' Association
The Rugby Players' Association is a not-for-profit representative body of professional rugby players in England. We work to promote and protect the interests of elite rugby players in England across domestic and international competitions. Your Golf Travel is an Official Supplier to the RPA.

---
Eurotunnel
With a crossing time of only 35 minutes from Folkestone to Calais, Eurotunnel offers the fastest Channel crossing with your car and the quickest route to the fairways! Its reliable service operates round the clock, 365 days a year, taking the hassle out of travelling to the Continent. Choose from up to 3 departures an hour during peak periods - no other cross-Channel operator offers you more choice.

---
Racing Breaks
As our ambassador Frankie Dettori says "Racing Breaks is the one stop shop for all your horse racing needs, designed to take the stress and shopping around out of your racing trip''. With fantastic events around such as Cheltenham Festival and Royal Ascot, racing is becoming ever more popular. We work directly with racecourses, hotels and travel companies to ensure you get the best deal and a great experience.

---
Foremost Golf
Foremost Golf is the largest golf retail group in the UK with over 950 stores nationwide. Every Foremost golf store has a resident PGA Professional who are always on hand to ensure that you have every thing you need to enjoy your round! Your Golf Travel are the Official Travel Partners, offering bespoke offers at unbeatable prices for Foremost PGA Professionals to pass on to their club members!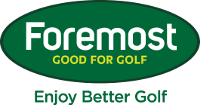 ---
Hole 19
A free downloadable app which enables golfers to instantly access information regarding distances to any point on the course. Golfers can save scores and results including putts taken, fairways hit and greens in regulation. www.hole19golf.com