Why book your golf group with us?
Golfers heading out on their next golf holiday or break with a group or society will be well versed to consult Your Golf Travel. Our team is made up of dedicated, some may even say obsessed, golfers. As a result of working for a golf travel company, the responsibility of organising our own societies and groups lands at our door.
So, you'll get the very best advice for where to go from both our personal and professional experience!
Contents
Your Golf Travel UK & Ireland Expert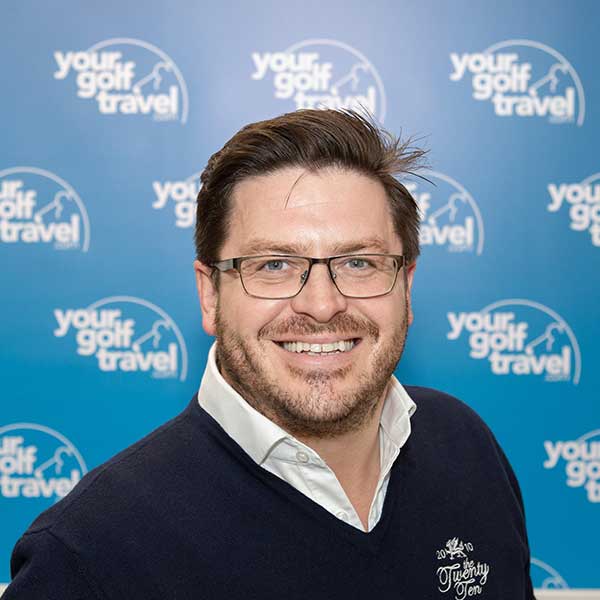 Tommy Eatenton
Handicap: 14
Home Club: Wyboston Lakes
Speak to Tommy
020 7336 5363
About Tommy
I'm now in my 13th year at Your Golf Travel and Head up the The UK & Ireland Sales team. My love for golf was installed at an early age as my Father played & socialised at a very unique 9 Hole Course built upon a working reservoir in South East London, The Aquarius Golf Club.
I recommend
If you're looking for the perfect venue to host your group in the UK, look no further than The Celtic Manor. With 3 great Golf Courses, a plethora of dining options and bars, The Celtic Manor delivers at every corner you turn in resort.
Where I go myself
Doing what I do has allowed me to play some of the great golf courses in Europe but I think we overlook what is on our own shores. I've been fortunate enough to play some Open rostered courses including The Old Course, St Andrews, Carnoustie, Ailsa Course (Turnberry) and Royal St Georges. One thing we have at our disposal is the Resort experiences that allow for convenience and offers first-class golf facilities and excellent hotels all in one place. Resorts like Hanbury Manor, Old Thorns, Close House to name but a few allow seamless movement from course to Bars / Restaurants to your bedroom and back on to fairways without really having to think about it.
Our Experience
When it comes to booking a group golf holiday, we've got you covered. We book more golf clubs, golf societies, companies and groups of friends than any other golf travel company, so you can rest assured when booking your trip, you're booking with the experts.
Whether it is a trip for 16 of your golfing buddies to The Belfry or a once-in-a-lifetime trip for 32 to take on the majesty that is Pebble Beach Golf Links, we've been there, organised that and made the perfect golf holiday countless times for our golfers.
Whether it is a dedicated group golf expert who will find out exactly what you and your group need to have a great break or the individual group payment service to take the effort out of paying for the trip or our exclusive group discounts and extras that aren't available anywhere else, booking a group or golf society golf holiday with Your Golf Travel is a seamless and simple experience.
So, no matter how big or complicated the needs of your group, get in touch and our group experts would be delighted to assist with your trip and share with you all of the added touches we can add to make your golf break the very best it can be.
Group golf trips we've organised
24 golfers from Birmingham heading to The Celtic Manor, playing The Twenty Ten Course with their own mini-Ryder Cup
16 golfers from a golf society from Surrey playing monthly fixtures at great 2-course venues across the UK
16 golf club members from Yorkshire heading to Pebble Beach for a trip of a lifetime including flights, transfers, accommodation and 7 private golf courses in California
Benefits to you
As the Group Golf Travel experts, we pride ourselves on not only providing the very best in terms of service but we also go The Extra Yard in delivering additional benefits that are exclusive to groups booking with Your Golf Travel.
These include -

a dedicated group golf expert who has organised more than 1,000 golf club, society & company trips

flexible payment terms and easy group payments

access to preferred tee-times

24/7 Customer Service for any questions about your booking, before, during or after travel

Complimentary places at selected venues

Complimentary buggies at selected venues

Access to discounted Under Armour Clothing

Access to discounted TaylorMade Golf Equipment

Dedicated flight booking service – access to all flights, preferred group discounts and advance access to flights
Flight group bookings
Booking flights can be a very tricky part of a European or Worldwide golf holiday, we endeavour to make this as simple as possible with a dedicated flight booking team at Your Golf Travel. Our team are experts in finding the best flight options for groups to ensure that you can have a simple booking experience that is the absolute best in market.
Our Group Flight Booking Service includes –
Complimentary Holding Period - secure flights to ensure they don't go or move up in price for your group
Low deposit - secure the best flights at preferred deposit terms rather than paying in full with selected airlines
Dedicated group reservations team with more than 30 years of aviation experience
Flexibility - access to preferred cancellation and changes terms
Extended Quote Holding Service – secure flight prices for longer
Financial Security – ABTA & ATOL Bonded
Preferred Group Seating facilities
Complimentary Name Changes
YGT's bookings are made directly with the airline, giving our customers access to preferred deals and flights
Advanced group fare options when travelling
Booking with Group Golf Travel experts so you are assured of the best options for your golf holiday
* subject to individual Airline policies and conditions
Selected Airline Partners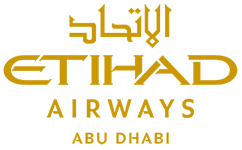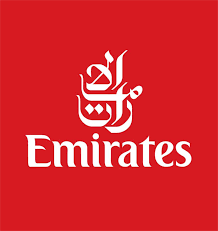 Your Golf Travel European & North African Expert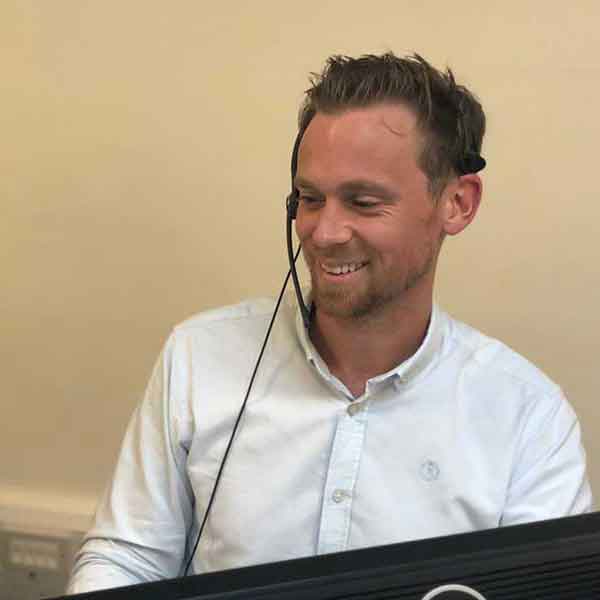 Ian Purvis
Handicap: 1
Home Club: Roehampton
Speak to Ian
020 7336 5344
About Ian
I am now in my tenth year at Your Golf Travel, I've travelled extensively within the European / North African region and can recommend a destination to suit any golfers requirements. Whether your on a small budget for a short getaway or dream of playing some of the most exclusive courses on the planet, I can build a tailored package to meet your needs.
I recommend
For any group travelling abroad for quality golf and nightlife; Vilamoura ticks the box. Its a real gateway to some of the best courses in Europe which are located within a short transfer from your hotel. The Vilamoura marina area offers a huge selection of culinary and drinking options to suit any taste. If you haven't travelled to this region before; its a must for any golfer.
Where I go myself
One of the regular golf holidays I take each year with my group is to Lisbon. The golf courses on offer at the likes of Oitavos Dunes, a must-play for low-handicappers, and Quinta da Marinha, great for a mixed handicap group, are great options. For an extended trip I've also had great times playing at Praia D'El Rey and West Cliffs, amazing courses to play when the sun is shining.
Benefits of a Group Golf Holiday
The main reason that golfers travel as a group is to enjoy great golf experiences with their friends. Whether that is standing on the 1st tee all wondering who is going to hit the best, or worst, shot, or who's handicap deserves an immediate review after claiming the spoils that day, the memories that group golf trips provides live long in the memory and it is easy to see why so many take these holidays each year.
If the benefits for you need to be more than just the memories with your friends then you'll be pleased to hear there are plenty more. These include, but aren't limited to -
Free places
These can be as low as 1 free place per 4 travellers, but can typically be found around 1 free place per 8 travellers or 1 free place per 12 or 16 travellers. Many golf clubs and golf hotels incentivise groups to travel to their destination so this added value offer is a great thing to take advantage of for your golf society or club.
Added Values
Access to additional added value offers such as free buggies for your group, nearest the pin and longest drive prizes, free drinks, discounts on dinner, free room hire for presentations and more. If there's something that'll make your golf trip more memorable, simply speak to our Group Experts and they'll be pleased to give you a range of options.
Whether organising a golf trip in the UK or abroad, you'll do well to consider some of the following facets that contribute to a great group golf break.
Great 19th Hole / Sport Bar
2-Tee starts for large groups
Best Type of Group Holiday
The most popular type of group holiday is found in the UK. These will typically involve a group of friends playing a two-course venue where they'll arrive on the 1st day, play 18 holes, enjoy a great dinner that evening, stay overnight before a fantastic breakfast before tackling the 2nd course the following day. These 1 night, 2 round breaks are very popular for groups looking to play 2 different courses as part of their golf trip.
These types of golf trip are taken at a host of different golf venues in the UK with the likes of The Belfry with its onsite nightclub The Belair and 3 great golf courses a firm favourite. For those seeking some superb dining options, The Celtic Manor, home of The 2010 Ryder Cup, offers a range of restaurants which are perfect for the many different tastes of a group.
Alternatively for those wanting a bit of nightlife as part of their group trip, Bournemouth, Liverpool, Newcastle and Edinburgh are all perfect city golf trips to enjoy. With hotels located in central locations and superb golf courses within easy reach of the city-centre it is easy to see why this type of golf tour is so popular.
Group discounts at golf resorts throughout the UK & Ireland
Alternatively, for those seeking a golf trip abroad for their society or club, popular choices include Vilamoura in The Algarve with it's sensational choices of golf courses as well as excellent options for apres golf activities in the Marina with a host of top-rated bars and restaurants. Those heading to Spain will find plenty of possibilities in Malaga with more than 60 golf courses to combine as part of your holiday or Alicante with a chance to head North to Villaitana which provides easy access into Benidorm or South and into the many golf options available at Mar Menor and La Manga Club. The most popular group golf holidays in France tend to be found in Northern France at Le Touquet. Golfers heading here can enjoy a casino as well as Championship golf courses laid out by the likes of Harry Colt, all within easy reach of Calais and a very speedy trip under the Channel courtesy of The Eurotunnel.
Our recommended choices for those seeking great villa or apartment accommodations are Monte da Quinta which is just moments from Quinta do Lago in The Algarve, Aphrodite Hills in Cyprus with a Championship golf course that has in the 7th hole, one of Europe's greatest par-3's or Las Colinas near Alicante which has played host to The European Tour's Tour School previously.
Group holiday deals and added values across all of Europe
Find inspiration for your golfing group
Best Destinations for Groups
There are two main drivers, pardon the pun, for group golf travel. They're great off-the-course activities such as fantastic food and drink or playing world-class golf courses. Thankfully with a lot of destinations both of these drivers can be filled. Golfers wanting to play some heathland classics in the day at Ferndown, Parkstone and Broadstone and dine in top-rated restaurants and party until the early hours can find Bournemouth as the perfect group golf destination.
For those seeking amazing dining options as well as top-class links golf, the foodie capital of Ireland, Kinsale, can provide you with Old Head in the day, or Alistair MacKenzie designed Cork Golf Club in the day and a host of restaurants that'll be the match of any destination in the world.
For those seeking golf and nightlife head to these top rated golf destinations –
Europe
Provides a wealth of golfing options from Vale do Lobo to Quinta do Lago as well as the 5 Dom Pedro Vilamoura Golf Courses as well as an amazing array of dining options to suit every budget. Those wanting a great evening out should head into Vilamoura Marina where they'll be met with a great choice of bars which are open until the early hours.
With over 60 golf courses including famed options such as Valderrama, Finca Cortesin and La Reserva available to play as well as some of the hottest party spots in Europe, Marbella is a top choice for golfers seeking a golf holiday with 1st class golf, almost guaranteed sunshine as well and a chance to wine and dine in luxury.
A staple option for so many looking for a great group golf trip from the South of England, this golf society favourite provides options for mature and challenging golf courses at Le Touquet, Hardelot and Wimereux as well as nightlife ranging from great bars and restaurants to the ever popular Casino just moments from The Hotel Westminster.
Your Golf Travel Long Haul & Tournament Expert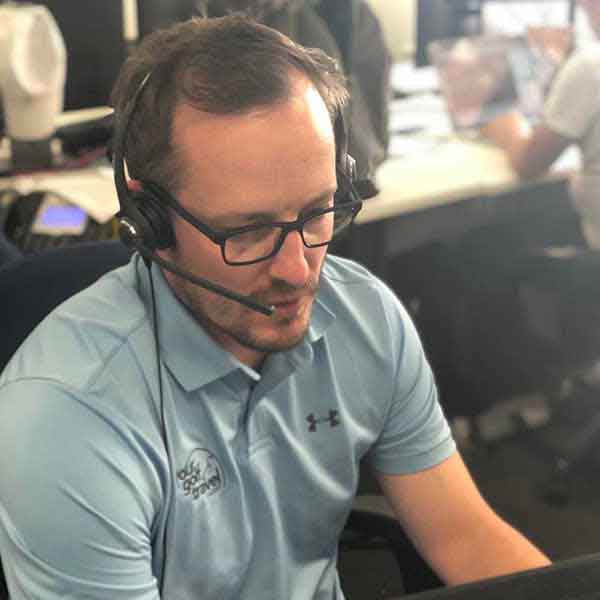 Gareth Llewellyn
Handicap: 6
Home Club: Brocket Hall
Speak to Gareth
020 7336 5354
About Gareth
I am responsible for organising some of the most amazing golf experiences on the planet. If it is securing a tee-time just after The US Open at Pebble Beach or enjoying a day at The Masters, I'm the person to speak to. I've worked at Your Golf Travel for over a decade and am thrilled to help with a bucket list experience or celebrating a landmark birthday playing the world's best golf courses.
I recommend
The Masters for the ultimate Bucket List experience; the emotions you feel walking into Augusta National are insurmountable, even if you're lucky enough to get inside more than once with golf's golden ticket!
The Best Game Formats for Group Golf Travel
Medal - 2 rounds of Medal with no gimmies?
Well, surprisingly enough this isn't a popular choice when travelling as a group on a golf break. The most popular picks are pairs matchplay or better ball where you select the best score on each hole to give your pair a stableford score that can be compared to against the rest of your group. Typically anything around 45 points and more for this format is considered well into the realms of bandit territory.
Another good option if you have even teams of 4 is 4-ball better ball, this involves taking the best 2 stableford scores on each hole, par for the team would be 72 points but in this format scores tend to be around 80 with any teams getting more than 90 expected to be called bandits for the rest of the golf trip.
Game formats we suggest for groups
Stableford

4-ball better ball

Greensomes

Texas Scramble

6 Point Game
Best Courses for Golf Societies
With varying levels of golfers coming as part of your trip, it is very important to consider the playing standard of your friends. Play something too hard and your higher handicaps won't enjoy it, play something easier and the lower handicaps won't feel challenged enough.
Here is a brief summary of some recommended courses for high, mixed and low handicap golfers.
High handicap groups of golfers
The most popular golf courses for societies to take a golf break on are those with two golf courses to play as part of it. Here's a selection of two golf course venues in the UK as well as some in Europe.
The Emerald and Sapphire Courses are undulating and fair with a premium placed on accuracy off the tee rather than simply length.
A hugely popular choice, golfers heading here can enjoy the tranquil golf courses at Millennium, Pinhal and Laguna, all 3 of these are very playable and provide a great place for higher handicaps to enjoy their golf trip.
There's plenty of water in play so anyone walking away without a lost ball is likely to be faring well here.
The resort course at Mar Menor is very enjoyable with plenty of teeing options to ensure that it works well for golfers of all handicaps. With wide fairways and large greens, this is a course that, for anyone avoiding the bunkers and water hazards in play, is going to have a good chance of beating their handicap.
With numerous other golf courses in Murcia available to play as part of your trip, this area is a great option.
Mixed handicap groups of golfers
With more than 3,500 golf hotels, golf courses and golf resorts to choose from, distilling this into a list is tricky to do but these are perfect choices for anyone looking to travel as a golf society or Captain's away day from a golf club.
This former European Tour venue is one that provides a superb challenge with it's two golf courses. The Arden has seen the likes of Darren Clarke claim a win there whilst the Aylesford is one that tricks up anyone underestimating the scorecard's length.
With excellent leisure facilities, this award-winning resort is one that many will head to each year.
The home of The 2010 Ryder Cup, The Celtic Manor is one of the UK's most impressive golf resorts. With 3 excellent golf courses and a range of accommodation including the 5 star Resort Hotel, 4 star Manor Hotel, 4 Star Coldra Court and luxury Hunter Lodges which line the 16th hole on the Twenty Course, it is easy to see why The Celtic Manor is one that golf societies put on their list each year.
Whilst many eyes will be drawn to the Twenty Ten course when playing The Celtic Manor, The Montgomerie and The Roman Road are superb tests of golf. Those finding fairways here are the ones likely to take the spoils.
One of Spain's most popular golf holidays, La Cala Resort Is an excellent 4-star resort located within easy reach of Malaga airport.
The 3 golf courses on-site are undulating (buggies recommended) and reward any golfers who are able to hit accurate approaches onto the greens, the vast majority of which are elevated to the player.
With 2 Jack Nicklaus designed golf courses, Villaitana provides a great option for a golf society wanting to combine top-rated golf with access to nightlife in Benidorm.
Whilst the Levante is the Championship offering here, the Poniente is a shorter, more intricate option that provides a real challenge to low handicap golfers whilst the higher handicaps tend to shine. A great 2 course option located within easy reach of Alicante airport.
Low Handicap Groups of Golfers
For low handicap golfers the courses that have hosted professional tournaments tend to be the biggest lure. Whether this is a Ryder Cup, an Open Championship or a European Tour event, courses that have formed part of this history are the ones that are top picks for the lower handicaps.
The heathland classics of Ferndown, Parkstone and Broadstone are perfectly matched against the modern beauty of Remedy Oak or the breath taking views provided by The Isle of Purbeck.
These courses regularly feature within Top 100 golf course lists and provide a memorable option for golfers heading down to this popular golf tour destination.
Taking your golf clubs on tour just East of Edinburgh provides access into a wealth of golf courses that few areas anywhere in the world can compete with.
Muirfield and it's Open Championship history plus the historic layouts of Gullane and North Berwick that are now matched by modern classics at Archerfield and The Renaissance Club make East Lothian a top choice for low handicap golfers.
A regular winner of the title of Best Golf Course in Europe, Valderrama is a course synonymous with tournament golf. Whether it was Seve Ballesteros' captaincy in claiming The 1997 Ryder Cup or the numerous household names who have taken the title at The Valderrama Masters over the years, this is an amazing cork-tree-lined golf course that provides a challenge perfect for low handicap golfers.
With an array of amazing golf courses in the area to enjoy including Finca Cortesin, La Reserve, San Roque and Real Clube de Sotogrande, this is an absolute must visit for anyone wanting an amazing golf holiday.
Your Golf Travel UK & Ireland Expert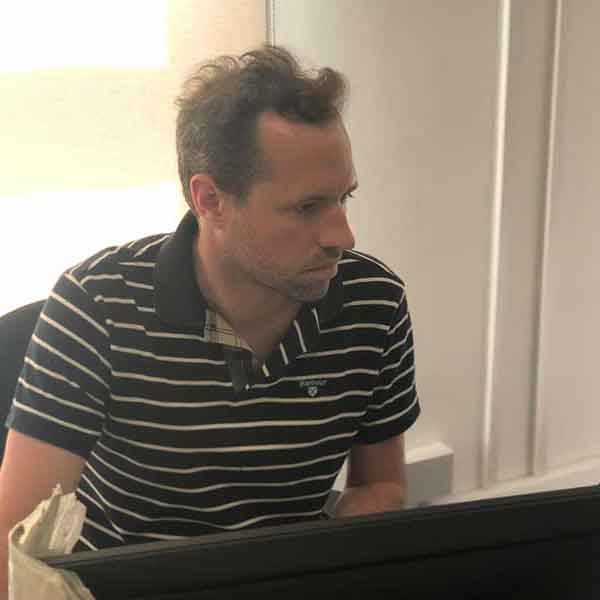 John McGuffie
Handicap: 1
Home Club: St George's Hill
Speak to John
020 7336 5358
About John
I'm the 3rd employee at Your Golf Travel having started in 2005 with Ross and Andrew the co-founders. As a result, I've booked more groups and societies than anyone else at YGT. I'm a UK specialist having organised many groups to the likes of The K Club, Turnberry and The Belfry, no matter your group size and ability I'm sure I can find you the perfect UK golf break.
I recommend
I've had superb feedback for The Warwickshire, with a superb location and excellent modern on-site hotel it is no surprise that groups rebook year after year. There are 2 fantastic golf courses to enjoy and it is becoming a firm favourite with golf societies and golf club away days.
Where I go myself
Each year I travel to Turnberry to play The Ailsa. I don't think there's a better golf course in the UK to challenge your game against. Each time I play it gets better and better and more and more from my club want to join each year.
UK & Ireland Group Offers
When it comes to taking a group golfing break as part of a society, club or just a group of friends, The UK & Ireland has a wide variety of great golf courses, resorts and hotels to enjoy. Whether it is heading to the likes of top-rated tours to Bournemouth, Newcastle, Edinburgh, Dublin or Bristol, or enjoying a world-class layout and Championship test at The Belfry or The Celtic Manor, it is not just the choice but the experience available that keeps so many returning to the fairways year after year. With a host of exclusive benefits and deals available for groups including FREE places for those travelling in a group, discounts on food and beverage and savings on buggies, taking a golf trip in the UK & Ireland is something that is sure to please all!
Group discounts can be found at many of our UK & Ireland venues, click below to find more.
European Group Offers
Nothing quite matches the excitement of travelling around the world with your mates to play golf at incredible venues, just ask YGT Rory, Mark Crossfield and Coach Lockey. Travelling as a group not only brings brilliant camaraderie and some extra competition, but also some amazing group discounts.
If you have a group of golfers who want to experience the perfect golf holiday and save a few quid, then check out some of our group deals to some of Europe's finest resorts, combining world class hospitality and championship golf.
When it come to booking a group or society golf holiday in Europe, many will be drawn to the fantastic golf and nightlife on offer in Portugal and Spain. The marina's of Vilamoura in The Algarve and Puerto Banus in Marbella in Spain are popular places for groups seeking some apres golf activity as part of their trip. Our experienced golf consultants will be thrilled to advise on the best venues as well as offer bespoke deals on group accommodation types such as villas and apartments as well as securing the best arrangements for flights through our preferred partnerships. Additionally, our team will be happy to assist with any transfer service required from coach to car transfer.
Click below to find more group offers at our European destinations