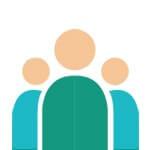 Expertise
Fully hosted experience with staff onsite in multiple locations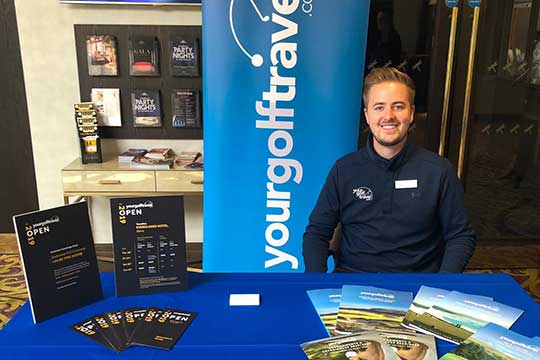 Official Tour Operator
Your Golf Travel is an official Tour Operator of the 2018 Ryder Cup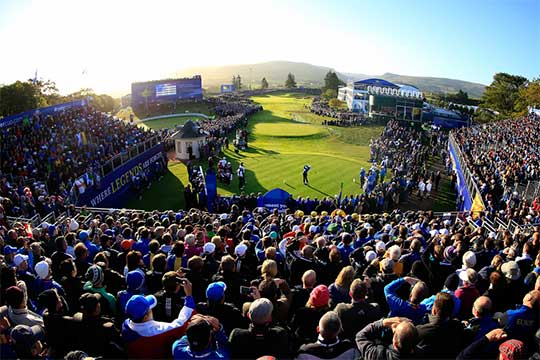 Ryder Cup Party
Thursday night Ryder Cup Party in Versailles and Friday night Ryder Cup Party in Paris (subject to hotel location) for all YGT Customers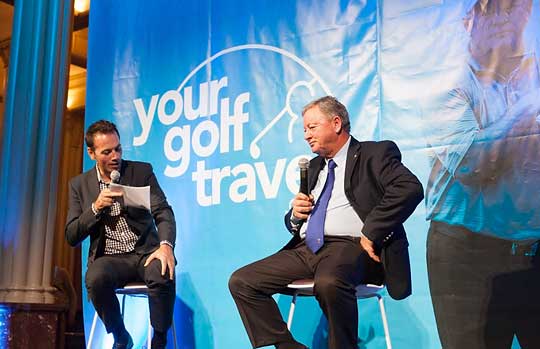 Featured Ryder Cup 2020 Experiences
Ryder Cup Tournament Experience
Return Flights to Chicago
Thu-Sun Ryder Cup Season Ticket
5 Nights B&B accommodation in Milwaukee
Daily Transfers to Ryder Cup
Invitation to YGT Ryder Cup Party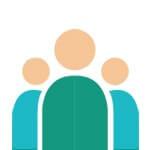 | | | |
| --- | --- | --- |
| 4* Hotel | Guide Price From £2995 | |
5 Star Tournament Experience
Return Flights to Chicago
Thu-Sun Ryder Cup Season Ticket
5 Nights B&B accommodation in Milwaukee
Daily Transfers to Ryder Cup
Invitation to YGT Ryder Cup Party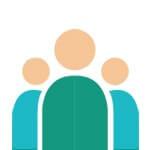 | | | |
| --- | --- | --- |
| 5* Hotel | Guide Price From £3995 | |
Ryder Cup Experts
with over 5,000 travellers since 2007
Holiday Protected
ABTA, ATOL & IATA members
Rated Excellent
9.3/10 Trustpilot
About The 2020 Ryder Cup
Soon to be the 44th host of the Ryder Cup, the Straits course at Whistling Straits is one of the most picturesque courses in America. Here at Your Golf Travel we offer you the chance to be there live and experience all the drama of a Ryder Cup unfold right in front of your eyes. Travelling stateside to watch golf's most exciting team event is sure to be something on every golf fanatics bucket list and with our packages including transport, hotels, tickets and transfers doing so has never been easier.
The Straits course is no stranger to the limelight having played host to the US PGA Championship on 3 separate occasions with Jason Day reigning supreme last time round in 2015. Regarded by many as one of the toughest courses in America, every facet of the players' games will be tested with many holes setting up perfectly for matchplay golf.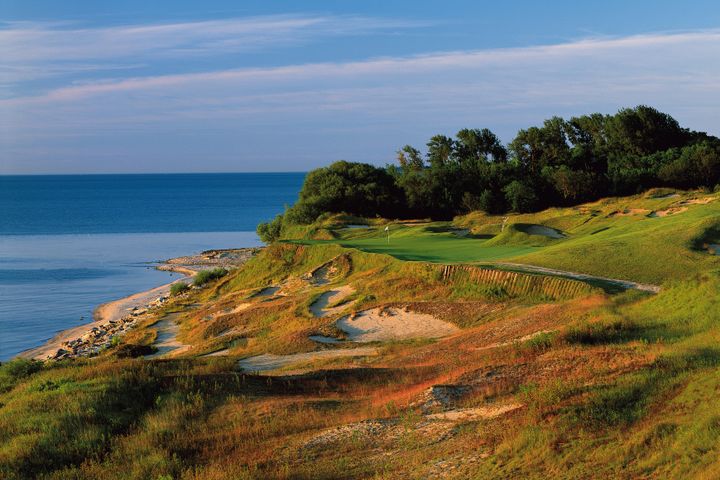 The Straits course by the Numbers
• 7,790 Yards
• Par-72
• Course visitor capacity up to 80,000
• Designed by Pete Dye
• Course Record - 63, Hiroshi Iwata


Whistling Straits Location
Whistling Straits is located just a 15 minute drive from the tourist hotspot of Kohler where there is plenty to do away from the course. In addition to this, the town is on the banks of the beautiful Lake Michigan and with temperatures topping 70°F (22°C) September it is a wonderful spot to soak up some sunshine.
With Milwaukee airport just an hour away transport time is kept to a minimal and this is the same for the hotels we offer too.
2020 Ryder Cup Guide and Whistling Straits
Whistling Straits is located in the heart of the world famous North American Kohler Resort, Wisconsin. The nearest major city to the course is Milwaukee which is renowned for its role in the world's beer industry and is home to a number of fantastic breweries. There are also a number of incredible restaurants that showcase the very best of American cuisine and are a great place to enjoy your evening after a great day at the golf.
The 44th Ryder Cup will not be one to miss for any golf fan as Europe look to right the wrongs from their last trip across the pond when they lost 17-11 at Hazeltine in 2016.
A trip stateside to the game's biggest team event is on every golfer's bucket list and in 2020 Kohler and Whistling Straits have everything you could want to have the trip of a lifetime. The region lives and breathes golf with the Straits Course having played host to no fewer than 3 PGA Championships, 2 US Women's Opens, US Senior Open and of course now the Ryder Cup.
With a number of America's best golf courses in such close proximity, golfers are advised to take their clubs with them as your Ryder Cup adventure can include some fantastic memories outside of the actual event as well.
The Straits Course
The Straits Course is at the forefront of golf at Destination Kohler and is one of the most iconic courses in America. Having been designed by one of the greatest modern day architects, it comes as no surprise that it is not only one of the most aesthetically pleasing courses in the world but also one of the best golfing layouts. Pete Dye is renowned for carving glorious golf courses out of incredible natural landscapes with his Teeth of the Dog course at Casa De Campo being just another feather in his cap.
The rugged and exposed nature of the banks of Lake Michigan give the course a distinctive links accents. With long wispy rough and vast areas of sandy wasteland the course is reminiscent of some of the UK's best links tracks such as St Andrews and Royal Portrush.
Similar to its Scottish and Irish counterparts, the Straits Course has an illustrious history of hosting a number of major golf tournaments. Most recently, the world's best battled it out for the 2015 US PGA Championship which saw Australian Jason Day eventually reign victorious having held off current world number Dustin Johnson. Day's maiden major victory was emphastic to say the least as he set a 72 hole record for a major championship with a winning score of 20 under par.
Many view the Straits Course as one of the finest in America with its undulating fairways, abundance of water and punishing rough. The pros will need to be on the game in order to get the all important point out of their match.
What you need to know about the 2020 Ryder Cup?
Getting there
Geting to the 2020 Ryder Cup will always be an easy process when booking with Your Golf Travel. If you are travelling from outside the states you will land in Chicago International Airport which is 1 hour from the Milwaukee and with a number of direct flights from a variety of different locations landing here each day it is not hard to find the flight that suits you. Flights from London are approximately 8 hours 45 minutes. Your transfers to and from the airport can be arranged through us in order to make your experience as smooth as possible. From the accommodation in Milwaukee the course is an hour away with these transfers being included in our Ryder Cup packages.
Getting around
Getting around Milwaukee is renowned for being particularly simple with the public transport systems being excellent with Buses and Trains running regularly. The city's compact downtown centre means that exploring the city via walking or using one of the bicycles is an option.
Golf in Milwaukee and surrounding areas
The Kohler Resort has 3 other courses further adding to its credential as one of the best golf tour destinations in America. In total the Irish Course, Blackwolf Run - River Course and Blackwolf Run - Meadows Course have hosted 4 US Women's Open, 1 Palmer Cup and 3 World Golf Championships and despite not being the resort's main attraction they still hold similar accolades to the Straits making all of them fantastic options for round on a golf tour.
Top or Tail your Ryder Cup experience with a great golf holiday
America is home to 45% of the world's golf courses with a number of these being ranked inside the very best across the globe. Whether you are looking to play in and around Wisconsin or wish to travel to other states, a chance to play golf in America is something every golf fanatic dreams of. From the glorious links of Pebble Beach in California to the monster resort courses in Florida the USA has something for every type of golfer.
Milwaukee and Chicago attractions
Attraction
Milwaukee Art Museum
Harley-Davidson Museum
Milwaukee County Zoo
Oak Leaf Trail
Lakefront Brewery
Milwaukee Brewing Company
360 Chicago Observation Deck (Chicago)
Millennium Park (Chicago)
Chicago Bears NFL
About The 2018 Ryder Cup
Le Golf National near Paris will host the 42nd edition of The Ryder Cup in 2018. Their bid was won against the likes of Germany, Holland, Portugal and 1997 host Spain. Your Golf Travel will be proudly offering experiences including transport, hotels, tickets and transfers, register now to be the first to find out about these sought after experiences to watch golf's most exciting team event.
Le Golf National has a rich tournament pedigree having hosted The European Tour's finest as home of the Alstom Open de France since 1991. Previous winners of the event have included Colin Montgomerie, Graeme McDowell and Miguel Angel Jiminez. Consistently considered to be one of the toughest tests in professional golf, Le Golf National will provide an amazing setting for both the European and American teams with many risk and reward holes on offer and plenty of water coming into play over the closing holes.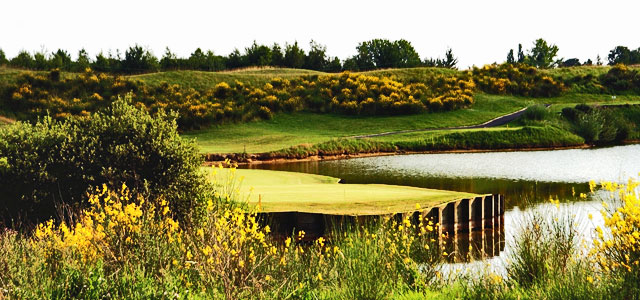 Le Golf National by the Numbers
• 7,315 Yards
• Par-72
• Course capacity is for up to 80,000 golf mad Ryder Cup fans each day
• Designed by Hubert Chesneau and Robert Von Hagge
• Course Record - 62, Eduardo Romero in 2005


Le Golf National Location
Le Golf National is located 20 miles west of Paris and only a 15 minute drive from the city of Versailles, home to the stunning Palace of Versailles.

Le Golf National is only 21.5 km from Paris Orly Airport and 48 km from Charles De Gaulle International Airport.
Hospitality | Ticket Upgrades | Practice Day Tickets & Single Supplements
Your Golf Travel is pleased to offer a host of different hospitality upgrades as part of our Ryder Cup experiences. Whether you are seeking just to watch the matches unfold or enjoy stunning hospitality available just moments from the on-course action at Le Golf National.
The hospitality options are split into 4 different sections. The first is the Samuel Ryder Club which offers a less formal option with unreserved seating for small groups. The second includes reserved seating with private tables available for 8 or more attendees within the Riviera Restaurant. Guests seeking a more intimate experience will enjoy the Seine Suites which provide a private chalet style option for groups of 30 or more, these have some of the best views on the course and are perfect for combining watching the action with a hospitality experience. For those in search of a fine dining option, L'Albatros Gallery offers a luxury experience with limited options available on a daily basis.
Guests attending The 2018 Ryder Cup will also have the ability to upgrade their experience to include Practice Day tickets on Tuesday and Wednesday as well as an option to upgrade and experience the very popular Travel Pavilion which includes access to a private area including seating and an option to purchase food and beverage whilst enjoying live coverage of The Ryder Cup on screens within the pavilion.
Single supplements are available at selected hotels, please ask your golf travel consultant as part of your booking.
Past Results of The Ryder Cup
Year
Venue
Europe / GB / GB&I Points
USA Points
Win
2016
Hazeltine National
Minnesota, USA
11
16.5
2014
Gleneagles
Perthshire, Scotland
16.5
11.5
2012
Medinah
Medinah, Illinois, USA
14.5
13.5
2010
Celtic Manor
Newport, Wales
14.5
13.5
2008
Valhalla
Louisville, Kentucky, USA
11.5
16.5
2006
K Club
Kildare, Ireland
18.5
9.5
2004
Oakland Hills
Bloomfield Township, Michigan, USA
18.5
9.5
2002
The Belfry
Sutton Coldfield, England
15.5
12.5
1999
The Country Club
Brookline, Massachusetts, USA
13.5
14.5
1997
Valderrama
Stogrande, Spain
14.5
13.5
1995
Oak Hill
Rochester, New York, USA
14.5
13.5
1993
The Belfry
Sutton Coldfield, England
13
15
1991
The Ocean Course
Kiawah Island, South Carolina, USA
13.5
14.5
1989
The Belfry
Sutton Coldfield, England
14
14

Retained
1987
Muirfield Village
Dublin, Ohio, USA
15
13
1985
The Belfry
Sutton Coldfield, England
16.5
11.5
1983
PGA National
Palm Beach Gardens, Florida, USA
13.5
14.5
1981
Walton Heath
Surrey, England
9.5
18.5
1979
The Greenbrier
White Sulfer Springs, West Virginia, USA
11
17
1977
Royal Lytham & St. Annes
St. Annes, England
9.5
14.5
1975
Laurel Valley
Ligonier, Pennslyvania, USA
11
21
1973
Muirfield
Edinburgh, Scotland
13
19
1971
Old Warson
St. Louis, Missouri, USA
13.5
18.5
1969
Royal Birkdale
Southport, England
16
16

Retained
1967
Champions GC
Houston, Texas, USA
8.5
23.5
1965
Royal Birkdale
Southport, England
12.5
19.5
1963
East Lake
Atlanta, Georgia, USA
9
23
1961
Royal Lytham & St.Annes
St. Annes, England
9.5
14.5
1959
Eldorado
Palm Desert, California, USA
3.5
8.5
1957
Lindrick GC
Yorkshire, England
7.5
4.5
1955
Thunderbird
Palm Springs, California, USA
4
8
1953
Wentworth
Surrey, England
5.5
6.5
1951
Pinehurst
Pinehurst, North Carolina, USA
2.5
9.5
1949
Ganton GC
Scarborough, England
5
7
1947
Portland Golf Club
Portland, Oregon, USA
1
11
1937
Southport & Ainsdale GC
Southport, England
4
8
1935
Ridgewood
Ridgewood, New Jersey, USA
5
7
1933
Southport & Ainsdale GC
Southport, England
6.5
5.5
1931
Scioto CC
Columbus, Ohio, USA
4
8
1929
Moortown GC
Leeds, England
7
5
1927
Worcester
Worcester, Massachusetts
2.5
9.5
2018 Ryder Cup Guide and Le Golf National
Paris is one of the world's most impressive tourist destinations, welcoming guests from across the globe, seeking an opportunity to sample world class cuisine, incredible history and sights such as The Eiffel Tower and The Louvre. See distances between Le Golf National and the sights in our guide here.
The 42nd edition of the biennial battle between Europe and the USA will be held from 28th - 30th September and will put the perfect exclamation point on this summer of golf.
For fans of the biennial battle between the United States and Europe who are making the trip to Paris, there is plenty to experience off the course. As a regular host to top class sporting events including The Rugby World Cup (2007), The World Cup (1998) and most recently The European Chapionships (2016), guests can expect a warm welcome for what will be only the second time Continental Europe has hosted The Ryder Cup. Golfers are advised to take their clubs with access to some of the best golf courses in Europe within easy reach, your Ryder Cup adventure can include some fantastic memories outside of the actual event as well.
The course
Since officially opening on 5th October 1990, Le Golf National has gone on to host the very best of professional golf as the venue of The French Open. It didn't take long to attract some of the best players in the world with the opening round on The Albatros Course being Greg Norman, Ray Floyd, Jeff Sluman and Marc Farry. The course was created by the French Golf Federation who wanted to create a base for its activities, the planning of this started in the 1980's with Roger Bambuck, Minister of Youth and Sports finally inagurating it prior to the illustrious four-ball striking their shots.
As a fairly flat site, the course underwent extensive ground works to create an theatre style course with dramatic elevations providing fantastic viewing opportunities for large crowds that attended the French Open and future proofing itself against hosting golf's largest team event, The Ryder Cup.
Measuring in excess of 7,200 yards from the tournament tees (Black or Noir depending on your language), Le Golf National requires powerful hitting from the tee and yet the narrow fairways and sweeping undulations put a premium on accuracy as well. The toughness of the course is highlighted by the 2001 French Open which saw the lowest cut mark in the tournament's history at level par. With many believing Le Golf National to be amongst the hardest on The European Tour, it looks likely to be a real test at The Ryder Cup with plenty of water coming into play in the final few holes which will no doubt lead to pars being winners rather than birdies.
What you need to know at The 2018 Ryder Cup
Getting there
Golfers heading to Le Golf National will enjoy a host of transport options either from Paris itself (around a 30 minute drive) or from international destinations with direct flights from hundreds of locations to Charles de Gaulle Airport which is around 45 minutes away via the A46, skirting the West of Paris. Those travelling from the United Kingdom can do so via car with Calais around 3 hours from Le Golf National. Another popular option for Le Golf National is to go via Dieppe, which is around 2 hours via car. For those travelling from other European destinations the likes of Barcelona (2 hours), Madrid (2 hours), Milan (90 minutes), Venice (2 hours) and Geneva (70 minutes) are short flights with numerous carrier options available.
Getting around
Paris is a fantastic city with numerous transport options ranging from the easy to use Metro system to the popular public bicylce sharing system, Velib. With plenty of accommodation options within Paris itself at a range of budgets, an opportunity to explore the city as part of your Ryder Cup experience in France is a must.
Golf in Paris and surrounding areas
France is home to a host of golf courses that regularly feature in the Top 100 Golf Courses. The likes of Morfontaine (1 hour drive), Les Bordes (90 minute drive) Golf de Chantilly (70 minute drive) and Fontainebleau (50 minute drive) are sure to be popular options for those wanting to test their game whilst watching The Ryder Cup. Northern France is home to a selection of resorts that are hugely popular amongst travelling golfers with the likes of Le Touquet, Hardelot, Saint-Saens and Hotel Barriere du Golf all perfect to top / tail or even include as part of your 2018 Ryder Cup experience.
Top or Tail your Ryder Cup experience with a great golf holiday
Golfers attending the Ryder Cup have a wealth of fantastic golf resorts to combine as part of their trip. Whether that is in France itself or exploring the fantastic golf courses in England, Scotland or Ireland or even venturing into Southern Europe to enjoy the ever popular Algarve, Costa del Sol or perhaps getting a taster of what is in store for the 2022 Ryder Cup by playing Marco Simone Golf Club in Rome.
Ticket Terms & Conditions
All packages advertised and sold through Your Golf Travel have been sourced and acquired through Ryder Cup Travel Services, the official travel services agency of Ryder Cup Europe or Premier Golf Travel, the official travel services agency of the PGA of America.
2018 Ryder Cup Captains
Europe's Ryder Cup Team will be led by Denmark's Thomas Bjørn. The Great Dane will bring the experience of being on no less than 3 winning Ryder Cup teams having tasted triumph at Valderrama in 1997, The Belfry in 2002 and at Gleneagles in 2014. With no less than 15 victories on The European Tour and 8 top-10's in Majors, the European Team will have an inspired leader in their quest to reclaim the trophy following The USA's victory at Hazeltine National in 2016.
The USA will be captained by Jim Furyk who will bring to the team room no less than 17 PGA Tour victories and most famously a US Open which he won in 2003 at Olympia Fields. As one of The PGA Tour's most consistent performers, Furyk has won more than $67,000,000 in prize money and will be sure to bring a cool head which will lean on no less than 9 previous appearances in The Ryder Cup.
Ryder Cup 2018 Dates
In recent times the Ryder Cup has taken place in late September and the 42nd occurrence is no different. With the weather in September near Paris expected to be around 15 degrees, The European Team will certainly be more used to playing in these conditions than their US counterparts.
Please note the times given are a guide, they are likely to change prior / during the event
Practice Day
Exact tee-times of those playing are released on the day
Plus Celebrity Match
Gates Open:
Tues, 25/09/2018 at 6:30 a.m.

Gates Close (approximately):
Tues, 25/09/2018 7:00 p.m.
Practice Day
Exact tee-times of those playing are released on the day
Plus Celebrity Match
Gates Open:
Wed, 26/09/2018 at 6:30 a.m.
Gates Close (approximately):
Wed, 26/09/2018 7:00 p.m.
Practice Day
Exact tee-times of those playing are released on the day
Plus Celebrity Match
Gates Open:
Thu, 27/09/2018 at 6:30 a.m.

Gates Close (approximately):
Thu, 27/09/2018 7:00 p.m.
1st Day of The Ryder Cup
Exact tee-times of those playing are released on the day
Gates Open:
Fri, 28/09/2018 at 6:30 a.m.
Gates Close (approximately):
Fri, 28/09/2018 7:00 p.m.
2nd Day of The Ryder Cup
Exact tee-times of those playing are released on the day
Gates Open:
Sat, 29/09/2018 at 6:30 a.m.
Gates Close (approximately):
Sat, 29/09/2018 7:00 p.m.
Final Day of The Ryder Cup
Exact tee-times of those playing are released on the day
Gates Open:
Sun, 30/09/2018 at 6:30 a.m.
Gates Close (approximately):
Sun, 30/09/2018 7:00 p.m.
Best Tourist Attactions in Paris
| Attraction | Details | Distance from Le Golf National |
| --- | --- | --- |
| Eiffel Tower | 19th Century Landmark Tower | 30 minutes / 30km |
| Notre Dame de Paris | Cathedral | 40 minutes / 35km |
| Arc de Triomphe | National Monument | 35 minutes / 35km |
| The Louvre | Landmark Art Museum | 40 minutes / 35km |
| Champs-Élysées | Shopping | 35 minutes / 30km |
| Musée d'Orsay | 19th & 20th Century Art | 40 minutes / 35km |
| Montmartre | Landmark | 45 minutes / 40km |
| Sacre-Coeur | Landmark White Church | 45 minutes / 40km |
| Sainte-Chapelle | Gothic Chapel | 40 minutes / 40km |
| Jardin du Luxembourg | 17th Century Garden/Park | 40 minutes / 35km |
| Le Marais | Historic District | 40 minutes / 40km |
| Palais Garnier | Italian-style Opera | 40 minutes / 35km |
| Latin Quarter | University, nightlife, cafes | 40 minutes / 40km |
| Centre Georges Pompidou | Mutlicultural Complex, Architectural Icon | 40 minutes / 35km |
| Pere Lachaise Cemetery | Largest Cemetery in Paris | 45 minutes / 45km |
| Saint-Germain-des-Pres | Home to the Iconic Abbey of Saint-Germain-des-Pres | 40 minutes / 35km |
| Les Invalides | Museum | 40 minutes / 35km |
| Catacombes of Paris | Tunnel Complex with over 6 million skeletons | 35 minutes / 35km |
| Musee Rodin | Mansion & Garden | 40 minutes / 35km |
| Île de la Cité | Natural Island on the Seine | 45 minutes / 40km |
| Parc de la Villette | Urban Park | 40 minutes / 40km |
| Parc Monceau | Attractive Park | 35 minutes / 35km |
| Musee de L'Orangerie | Art Gallery | 35 minutes / 35km |
| Pont Alexandre III | Arched Bridge over the Seine | 35 minutes / 35km |
| Place des Vosges | 17th Century Square | 40 minutes / 40km |
| Canal Saint-Martin | 4.5km long Canal | 45 minutes / 45km |
| Pantheon | Mausoleum | 40 minutes / 40km |
| Tuileries Garden | 17th Century Garden with Statues | 40 minutes / 35km |
| Place de la Concorde | One of the major public squares in Paris | 35 minutes / 35km |
| Île Saint-Louis | Natural Island on the Seine | 40 minutes / 40km |
| Musee Jacquemart-Andre | Museum of Art Collections from Jacquemart & Andre's mansion | 35 minutes / 35km |
| Opera Bastille | Opera and Ballet Venue | 40 minutes / 40km |
| Disneyland Paris | Theme Park | 60 minutes / 75km |
| Louvre Pyramid | Iconic Glass Pyramid | 40 minutes / 35km |
| Odeon-Theatre de L'Europe | Late 1700s Performing Arts Theatre | 40 minutes / 40km |
| Champ de Mars | Large Public Park & extensive lawns near the Eiffel Tower | 30 minutes / 30km |
| Musee Picasso | 5000 Picasso Artworks | 45 minutes / 40km |
| Grand Palais | Exhibition Hall with Glass roof | 35 minutes / 35km |
| Musee Nissim de Camondo | Fine art & furniture museum | 35 minutes / 35km |
| Tour Montparnasse | 59 story Skyscraper | 35 minutes / 35km |
| Parc des Buttes Chaumont | 61 acre park | 45 minutes / 45km |
| Conciergerie | 14th Century Royal Palace & Prison | 40 minutes / 40km |
| Musee National du Moyen-Age | Medieval Art Museum | 40 minutes / 40km |
| Paradis Latin | Cabaret | 40 minutes / 40km |
| Place d'Italie | Square with Monuments, gardens, sculptures | 35 minutes / 35km |
| Hotel de Ville | Headquarters of the Municipality of Paris since 1357 | 40 minutes / 40km |
| Bateaux Mouches | Open excursion boats along the Seine | 35 minutes / 35km |
| Palais-Royale | 17th Century arcaded Palace with gardens | 40minutes / 35km |