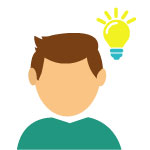 Expertise
You are booking with a Golf Holiday Expert, Golf Holidays arranged by Golfers.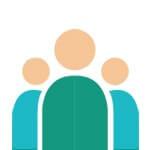 Service
We are the World's Largest Golf Travel Company - members of ABTA, ATOL & IATA
Each year a limited number of Advance pre-booked tee times are available on The Old Course. These give you the chance to secure a coveted slot on the world's most famous golf course and are offered in conjunction with our partner accommodation providers in St Andrews. Tee times are not available to purchase independently.
Old Course Options
Call us for up-to-date availability of tee time options. Itineraries for guaranteed Old Course tee times will cost upwards of £2,300 per person and normally include a minimum three night stay in the town; please call with your specific enquiry.
Keen to play the Old Course?
Then consider these two alternatives: the first is the ballot, which allows you to enter a draw for times on the subsequent two days. We will be happy to help arrange the other parts of your itinerary, which can be flexible in the event of success in the ballot.
View busy dates for the Old Course

KEY: Course Closed | No Ballot
| MAY | | 2019 |
| --- | --- | --- |
| Day | Date | Status |
| Sat | 4 | |
| Mon-Thu | 6-9 | |
| Sun | 19 | |
| JUN | | 2019 |
| Day | Date | Status |
| Sat | 1 | |
| Sun | 2 | |
| Thu | 6 | |
| Sat | 8 | |
| Sun | 9 | |
| Sat | 22 | |
| JUL | | 2019 |
| --- | --- | --- |
| Day | Date | Status |
| Sat | 27 | |
| AUG | | 2019 |
| Day | Date | Status |
| Sat | 17 | |
| SEP | | 2019 |
| Day | Date | Status |
| Mon-Sat | 9-14 | |
| Mon-Fri | 16-20 | |
| Mon-Mon | 23-30 | |
| OCT | | 2019 |
| --- | --- | --- |
| Day | Date | Status |
| Fri | 25 | |
| NOV | | 2019 |
| Day | Date | Status |
| Mon | 4 | |
| Mon | 11 | |
| Mon | 18 | |
| Mon | 25 | |
| Sat | 30 | |
| DEC | | 2018 |
| Day | Date | Status |
| Mon | 2 | |
St Andrews Old Course Low Season Deals
Guaranteed Old Course High Season Deals
FAQs
How do I play the Old Course?
The best and most assured way to play The Old Course is to purchase one of our guaranteed tee times with three fellow golfers. These are available in the high season, packaged with local accommodation and green fees at other St Andrews golf courses.
Are Handicap Certificates required?
Yes. All golfers playing The Old Course are required to present a valid handicap certificate to the starter before commencing play. Handicap limits are 24 for men and 36 for ladies.
When do I need to provide all of my information?
To confirm your advance tee time reservation, we will require full names and valid handicaps for each member of your playing party at time of booking.
When is The Old Course open for play?
St Andrews Old Course is open year round, but is closed for play on Sundays.
The Ballot
If you are not successful in securing one of the sought after guaranteed Old Course tee times, we will be happy to assist you in entering The Old Course Ballot. The ballot is a draw held each day for the next available day's play on The Old Course; the course is closed on Sunday, and the ballot for Monday's times is drawn on Saturday.
The ballot can be an effective way to play The Old Course, particularly outside the months of July and August, with many clients choosing to book a golf and accommodation package in St Andrews with us and then enter the ballot for The Old Course. Golfers that are successful in the ballot will pay the standard green fee directly onsite, but Your Golf Travel will be pleased to assist with the process of entering.
The Old Course
While the course and holes may have changed somewhat, golf has been played over the famous links since the 1400s. Today's course is a unique challenge, following approximately an anti-clockwise loop running out to the Eden Estuary and back into town.
While no single architect is given sole credit for the course, Daw Anderson, Old Tom Morris and Dr. Alister Mackenzie have each contributed to The Old Course, St Andrews, and to the legacy of some extraordinary holes and features; supremely penal bunkers like Strath and Hell are to be avoided at all costs, not to mention the dreaded Road Hole bunker that guards the front-left of the 17th green. The Road Hole itself, and driving over the corner of the Old Course Hotel, is one of golf's greatest thrills.
Finally, crossing the historic Swilcan Bridge and striding up the 18th fairway, with the R&A, Hamilton Hall and Grannie Clark's Wynd for company will be an unforgettable moment for any serious golfer.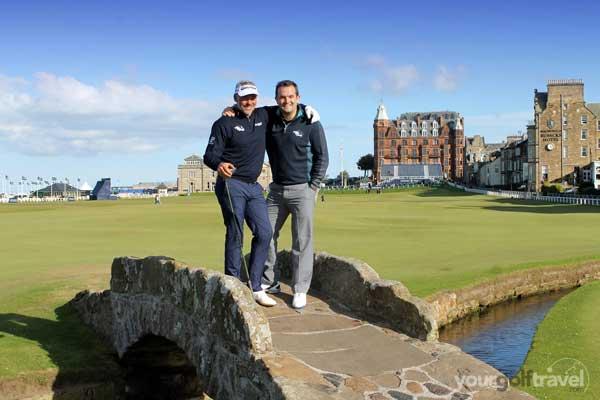 The best way to play The Old Course is to experience a golf tour in St Andrews, combining hotel accommodation with The Old and some of the best local courses. St Andrews Links itself has some seven courses, including The New, Jubilee and Castle, while no golf trip to St Andrews is complete without experiencing the phenomenal Kingsbarns, around 10 minutes from the town centre.
Leading accommodation providers, both of which are perfectly suited to meet the needs of travelling golfers, are The Old Course Hotel, located immediately adjacent to The Old Course, and Fairmont St Andrews, home to two excellent courses of its own. Both are five-star properties that boast luxury spa and extensive dining facilities.