QHotels Golf Resorts and Breaks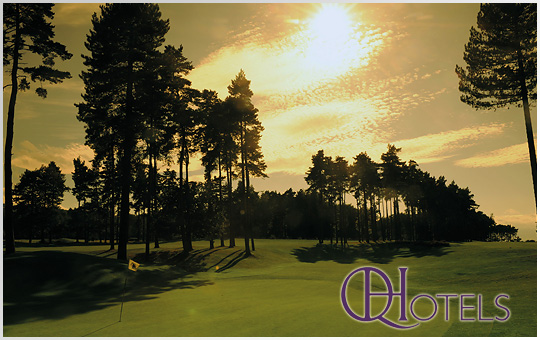 A host of fantastic resorts throughout England & Scotland
Elegance, sophistication and unique settings characterise the hotels and resorts that form the award-winning QHotels Group. All QHotels & Golf Resorts are four-star rated offering the most luxurious experience imaginable, from just £79 they are perfect for a golfing getaway or weekend break.
QHotels & Golf Resorts have flourished in recent years as a result of huge investment across their entire portfolio, resulting in meticulous courses which offer challenges aplenty for beginners and scratch golfers alike. The considerable attention to detail and the fantastic use of local landscape, really set QHotels & Golf Resorts apart from other destinations.
After a strenuous round of golf, there is no better place to relax - impeccable service, contemporary elegance and superb spa and leisure facilities go someway to explain why QHotels & Golf Resorts have received so many awards for their excellence.
About QHotels & Golf Resorts
Founded in 2003, the QHotels Group has grown rapidly over recent years to include 21 impressive four-star hotels in its portfolio. QHotels & Golf Resorts have become synonymous with high quality golf courses and unbeatable customer service.
Each QHotels & Golf Resort features expertly designed golf courses, PGA professionals on-site and a great range of golf related facilities to ensure you have an experience like no other.
Once you have experienced this standard of quality, you will be eager to find the next QHotels & Golf Resort to check off your list - with five outstanding golf destinations to choose from, where will you begin?