When it comes to luxury golf breaks it is pretty hard to look any further than the fantastic resort of Gleneagles located in picturesque Perthshire. Whether it is the phenomenal PGA Centenary course, host of The 2014 Ryder Cup & 2019 Solheim Cup, or the 2 Michelin Star Andrew Fairlie Restaurant it is safe to say that a stay here is one that will be memorable.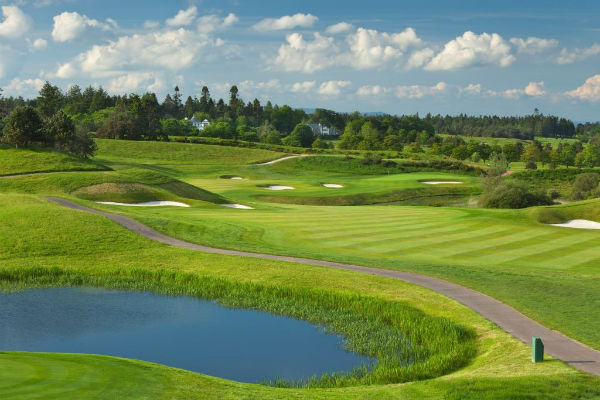 A stay at the Gleneagles resort is most certainly the idea of a golfer's heaven. The thought of having access to three world class championship courses that are regarded among the best in the world should leave any golfer with a sense of excitement. However the Gleneagles resort is not just known for it's golf. There are a huge amount of other activities that can be participated in such as fishing, indoor tennis, shooting, off road driving and wildlife photography. All of which contribute massively to the life of Gleneagles and the heritage which is withheld in the resort.
Three incredible golf courses
Golf is obviously a massive part of life in Gleneagles and the three courses are a testament to the quality on offer when you visit the resort. The King's Course, opened in 1919, is the oldest course at the resort. The Queen's course is a fantastically challenging and picturesque course and along with the King's course has hosted many famous names in both the world of golf and the world of showbusiness over the years.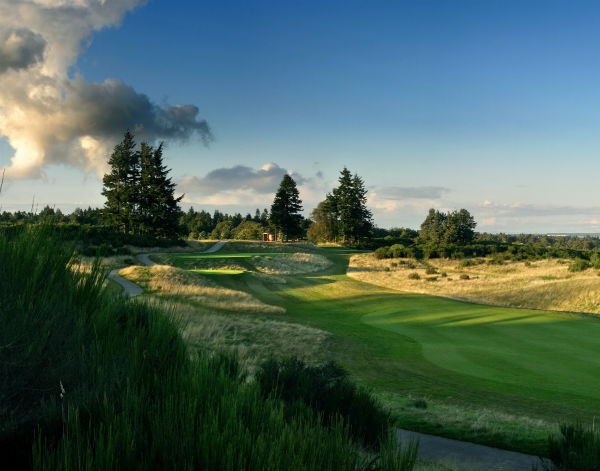 2014 Ryder Cup Host
In 2014 Gleneagles hosted the Ryder Cup on the improved PGA Centenary course and this proved to be a perfect venue for the European team who pulled off a magnificent win. The course is regarded as one of the best in world golf and it is fitting that it was designed by one of the best ever golfers, the legendary Jack Nicklaus.
Gleneagles is no stranger to hosting big tournaments and other than the Ryder Cup it has played host to the Scottish Open numerous times and also the Women's British Open once before. In 2019 Gleneagles will host the Solheim Cup which will be played on the PGA Centenary course.
2019 Solheim Cup Host
In 2019 the PGA Centenary course hosted yet another major team tournament, this time the ladies took to the course to fight it out for the Solheim Cup. What an event it was too, with the score standing at 13½-13½ it all came down to Suzann Pettersen and an eight-foot putt on the 18th green. The 635th ranked player in the world had hardly played any golf in two years after the birth of her first child but she held her nerve and clinched the Solheim Cup for Europe with what turned out to be her final shot as a professional golfer.
Dining & Drinking
Michelin Stars…incredible local cuisine and of course a little whisky
Despite being majorly known as a golf resort, Gleneagles prides itself in its fantastic dining facilities and it is not short in this department either. Located in the hotel itself there are five memorable restaurants offering up all sorts of different cuisines. The Andrew Fairlie restaurant prides itself in being the only restaurant in Scotland to hold two Michelin Stars. Also The Strathearn restaurant offers up an intriguing combination of French and Scottish dishes.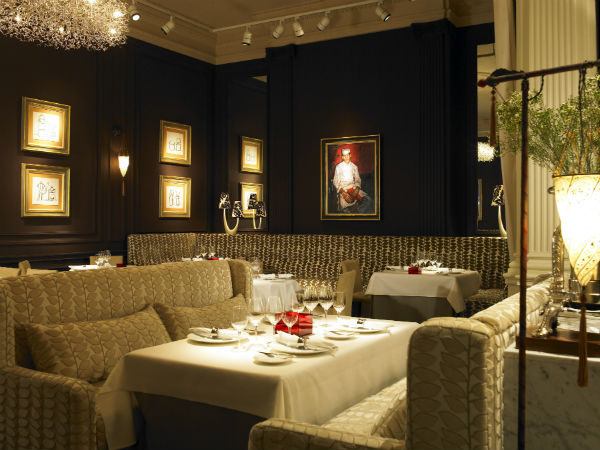 The Century Bar whilst only open for lunch, serves up a fine array of purely Scottish dishes from the Century Smoked Salmon Collection to local seafood and game. A visit to the Century Bar will certainly remind you of the rich history of Scottish cuisine. The Dormy Clubhouse and the Deseo both bring flavours from across Europe and the world right into Perthshire.
The Deseo is inspired by the culinary delights of the Mediterranean and The Dormy Clubhouse is a more informal venue serving modern bar food with a spicy twist using the restaurant's own tandoor oven. Afternoon Tea is another special service which Gleneagles has to offer and opening in January 2017 the signature service will be available daily in the newly refurbished Glendevon room, which offers stunning views over the Ochil hills.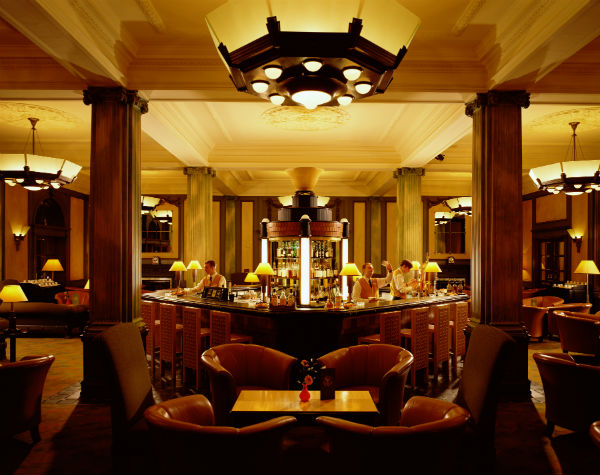 Serving everything from rich coffees, with a dram of whisky added if you prefer and loose-leaf tea to an extensive cocktail menu, premium continental beers, and a wide range of wines and whiskies, the Gleneagles resort most certainly has something for everyone. Scotland is famed for its Whiskeys and the Gleneagles resort is never afraid to show this proud tradition and even offers Whisky tastings.
What Gleneagles has to offer – on and off the course
There are a large number of golf and non-golf packages on offer at Gleneagles. There are up to eight different kinds of 'stay and play' packages on offer and there are any number of different tee times to choose from should you not wish to stay at the resort. Whether you only plan to stay one night but wish to play as much golf as possible or you wish to stay for a longer period the Gleneagles resort will have something for you.
Of course, there are also non-golf packages on offer should you wish to simply use the hotel and take part in any of the brilliant activities on offer at the Gleneagles resort. Gleneagles even offers breaks across Christmas and the New Year and provides a magnificent setting for both of these occasions.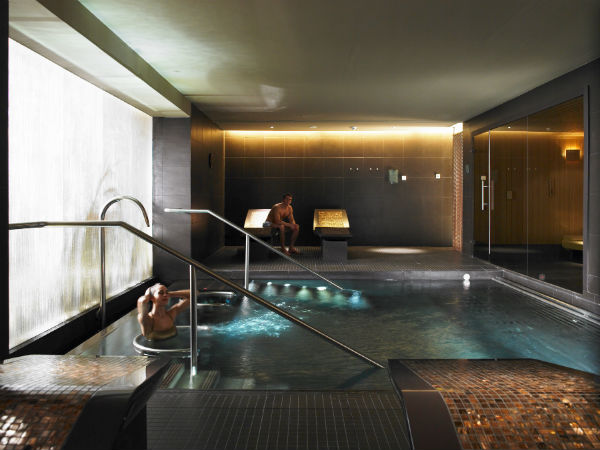 How to get there – it couldn't be easier
By plane
There are two airports that are about equal distance from the Gleneagles resort. Edinburgh and Glasgow Airports are both less than 50 miles from the resort, or around an hours drive. There is a closer option in Dundee Airport however flights are less frequent and only from select destinations. Dundee Airport is around a 40 minute drive from Gleneagles.
By train
Edinburgh to Gleneagles by train takes around 1 hour and once you have arrived in Gleneagles it is a short taxi ride to the resort.
By automobile
There is easy access to Gleneagles along the A9 road. The journey from Edinburgh couldn't be simpler. Follow the M9 as far as Dunblane and then follow on to the A9 and you will come to Gleneagles. From Glasgow it is just as simple as you follow the M80 to where it merges with the M9 and then once again you take the A9 to Gleneagles.
Helicopter
Land behind the equestrian field which is just a few minutes from the hotel. If you provide the hotel with your arrival time they will ensure you are met with a transfer to start your Gleneagles experience off in style.
Private Plane
There is a possibility of landing at Strathallan airfield which is located about 10 minutes away from the Gleneagles resort however you would need to contact the airfield in advance in order to gauge what type of aircraft can land there.
Sunday specials & Free Room Upgrades
One of the best deals on offer is during the low season (October – March). For just £252 per person you get a 1 night bed and breakfast stay with two rounds of golf. One round on the PGA Centenary and one round on either the King's course or the Queen's course. If you were to book the same package in September for example, it would cost you £330 per person. If you book through YourGolfTravel you are eligible for a free room upgrade subject to availability.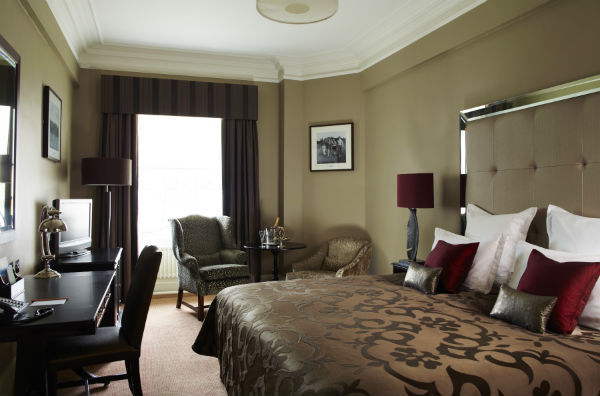 Guests can enjoy a Sunday night break at Gleneagles and a complimentary round of golf per person on either The King's or Queen's courses, or if you don't fancy a round of golf you can take a 55 minute spa treatment instead. Also, if you would like to play The PGA Centenary Course where Europe triumphed over the USA, you can do so by paying the hotel resident green fee.
Professional Events at Gleneagles
There have been a number of professional events held at Gleneagles across the years. Here are some of the most famous tournaments:
[list type="arrow_right"]
Glasgow Herald Tournament 1920-1927
Women's British Open 1957
Scottish Open 1987-1994
The Johnnie Walker Championship 1999-2013
Ryder Cup 2014
Solheim Cup 2019
[/list]
The first mentioning of a Ryder Cup match was in 1921 and it was played before The Open Championship that was due to be held at St Andrews. A team of 10 Americans came to Gleneagles to play against 10 Brits as a warm up fixture and this then potentially sparked the idea for what the Ryder Cup has become today. The Ryder Cup Trophy is one of the most famous in the world of golf. The figure on top of the Ryder Cup Trophy is supposedly that of Abe Mitchell whom played and won at Gleneagles in the Glasgow Herald Tournament in 1921 and 1922 and was also a member of three Ryder Cup teams.
A big thank you to Nico Bryan for writing this blog during his work experience with Your Golf Travel. Nico is an extremely keen golfer playing regularly and is looking forward to playing lots of golf this coming summer at his home course Chislehurst Golf Club.


If you have any questions about Golf Breaks to Gleneagles simply call 0800 043 6644.