Many keen golfers are also wine aficionados, and there are certain wine producing regions that are also home to top class championship golf. Why not combine a tour of the vineyards and cellars of your favourite grape with a few rounds on the finest courses?
The southwest of France is arguably the most prestigious wine producer in the world, and the greater Bordeaux area also boasts outstanding championship golf - combine Margaux and Pauillac with a few rounds at some of France's finest layouts. Other illustrious wine producers include the Loire Valley and the Alsace region, which are easily accessible from the UK, while further afield, South Africa's emerging golfing highlights match its reputation as a New World wine leader.
Tasting and touring are arguably only embellished with a few rounds of golf, so enquire now to take advantage of one of Your Golf Travel.com's exclusive wine and golf tours.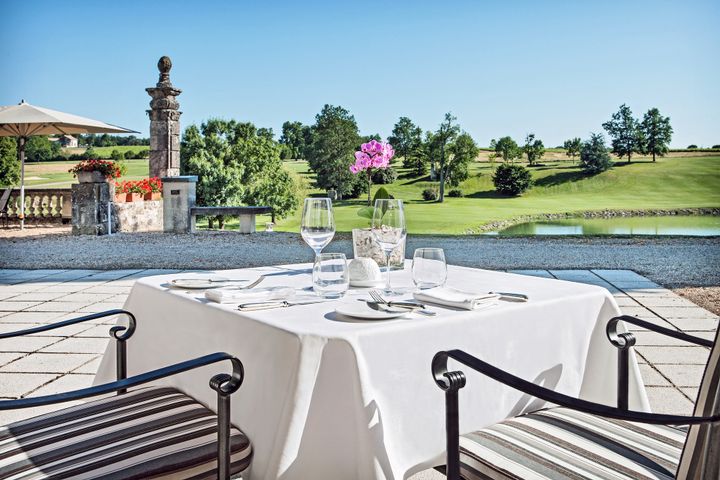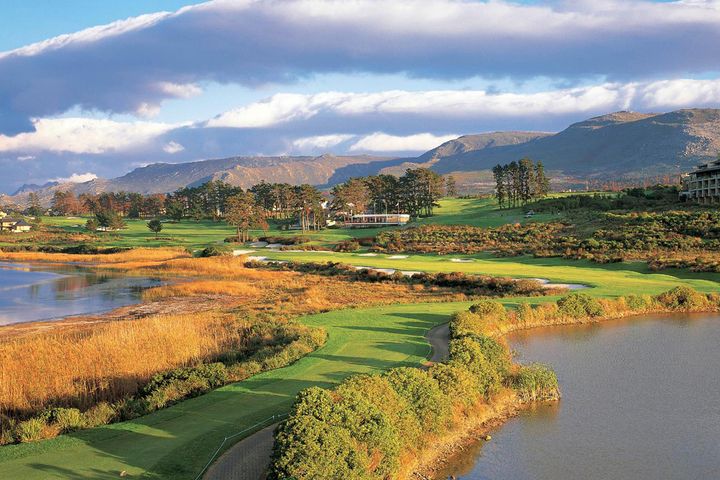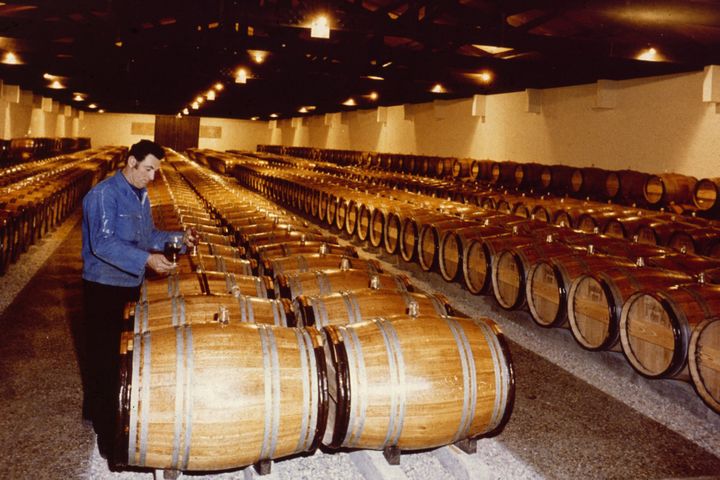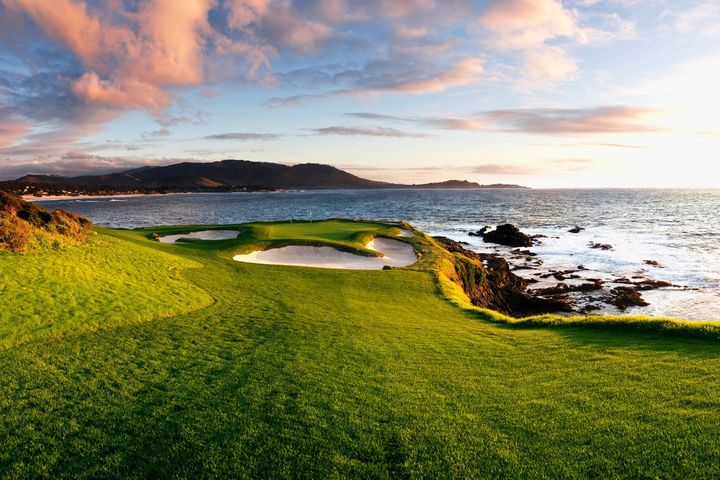 Have one of our experts add on a day at a local vineyard to any of the holidays below.
Golf resorts for wine lovers
The partnership between golf and wine is as old as the game itself, dating back to a time when more affluent members of society were the only ones who could indulge in such exquisite leisure interests. Fortunately, times have changed, now both the putts and the Pinot are enjoyed by people from all walks of life. What better way to combine two of your passions than a golf break within a great wine region? You can play some epic golf before sampling some delightful wines, all organised for you by our experts, c'est magnifique!
Golf and Wine in Catalonia
The stunning Spanish region of Catalonia, bordering the south of France, is a unique and wonderful part of Europe. This beautiful area, much like the wine it produces, draws influences from both Spanish culture and its French neighbour. Cava, a delightful sparkling wine, is now renowned all over the world and can only be made in select parts of Catalonia. Wine tours here offers the chance to try some of the best, as well as unique insights into how it is made.
Golf is one of the few things in Catalonia rivals the excellence of the wine produced here. Of the fantastic courses found here, PGA Catalunya Resort is definitely the headline act. A serious contender for best resort in Europe, PGA Catalunya boasts two championship golf courses and two great hotels. Their Stadium Course is arguably the best course in Spain and must-play for any golfer in Europe.
Another top local club is Lumine, also boasting 36-holes of championship golf in the form of the Lakes and Hills courses. The European Tour Final Stage Qualifying is played across both courses. Emporda Resort is also a superb option in the area, offering a further two golf courses plus a luxury 4-star hotel.
Golf and Wine in Bordeaux
Anyone with even a passing interest in wine has heard of Bordeaux, one of the most renowned wine-making regions in the world, a spectacular selection of reds and whites are produced here. Among these legendary vineyards are endless rolling acres of French countryside, the perfect backdrop to the awesome golf courses found here. Combining golf and wine in this area of France is almost mandatory.
With such beautiful scenery, you are spoilt for choice when it comes to gorgeous golf courses. Lacanau is a favourite among those visiting the vineyards of Bordeaux when looking at the combination of first-class golf and a charming hotel it is easy to see why. The course here has been compared to the magnificent Les Pins over at Hardelot.
Relais Margaux and Moilets are two more examples of championship golf in the heart of wine country. Relais Margaux winds its way along the banks of the River Gironde, an excellent 18-hole championship layout that is right amongst the famous Margaux vineyards. Moilets is found on France's Atlantic coast to the west of Bordeaux, the links-style course has featured on the European Challenge Tour.
Golf and Wine in South Africa
Golf and wine have long been comfortable bedfellows in South Africa, so it's no surprise that grape and green rub gently alongside each other in the country's main Winelands, offering golfers and oenophiles the chance to sample an intoxicating mix of both activities without having to wander too far from the fairways or, indeed, the tasting rooms.
It doesn't matter whether you are a certified wine snob, or someone who just likes a chilled glass of something white over lunch (and a bottle of red at dinner), it's hard to think of another country in the world that does wine tourism better than South Africa. The winery tours are informative and entertaining in equal measure, while most wineries boast superb restaurants, offering the chance to pair your favourite wines with the finest cuisine in the region. A glass of Pinotage will taste all the better accompanied by a plate of cured meats, while you'll find a seafood platter slips down a treat with a well-chosen Sauvignon Blanc.
Golf and Wine in Kent
Kent is the rising star of wine-making in the UK, the number and quality of vineyards has been on the up for a number of years. The Garden of England may not boast the rich history of wine production that is found across the channel in France or Spain, however, the vineyards here are commonly found in areas of outstanding natural beauty and are very much worth visiting.
Although Kent's wine regions may be a step behind our choices in continental Europe, it shoots into the top spot when it comes to the quality of golf. The shores of the stunning Kent coast boast some historic courses, having hosted many Open Championships over the years. Royal St George's nabs the top spot, having hosted the Open an unbelievable 14 times, this legendary links course is a European must-play.
Just a few minutes from Royal St George's, along Sandwich Bay, is another Open host, Royal Cinque Ports. A tough links course that demands smart play when the wind is blowing, a round here is one you'll remember for years to come. Although it hasn't hosted an Open Championship, Littlestone Golf Club is more than deserving of a mention. A course with a lot of character, Littlestone is famously dry and the greens run lightning fast, be sure not get caught unaware on the dance floor.
Golf and Wine in Provence & Cotes du Rhone
The beautiful countryside of South France benefits from glorious year-round weather, perfect for two things; making wine and playing golf. Provence and Côtes du Rhône is one of the leading wine-making regions in France and the world, couple that with some of its truly outstanding golf courses and you are on your way to one of the best golf and wine trips in Europe.
The Côtes du Rhône wine produced here is a favourite of wine aficionados all over the world, making this region a must-visit for wine-loving golfers throughout Europe. The headline course in the area is Golf de Pont Royal, the only course in France designed by the great Seve Ballesteros. It certainly lives up to his name, the course spreads out below gorgeous pine trees in an exciting layout.
The hotel of choice for those exploring the region is Najeti Hotel La Magnaneraie, an elegant 4-star accommodation resting in the heights of Villeneuve les Avignon. From the hotel, you can easily reach the local golf courses, including Golf Grand Avignon. A hidden gem in the south of France, Grande Avignon features some thrilling use of water hazards and breathtaking views of Mont Ventoux.
Golf and Wine in Burgundy
Burgundy is one of the most famous wine regions in the world, a number of popular wines are produced here, known as the 'Burgundies', including Pinot Noirs and Chardonnays. The region spans a large area in the east of France, boasting miles of beautiful countryside and many stunning landscapes. Naturally, a number of excellent golf courses are located in the regions, although many of them remain hidden gems, a golf and wine tour here will be one to remember.
Golf Hotel Chateau de Chailly is one of the most interesting places to stay and play in France, a medieval fortress that was converted into a Renaissance chateau, it now offers luxury hospitality and is surrounded by the first-class golf course. Offering some truly memorable views of the surrounding countryside, the track is a tough but exciting test of golf.
One of our top recommendations for a place to stay in the region is the fantastic Najeti Hotel de la Poste Beaune. This charming hotel is set in the beautiful town of Beaune, they offer wine tasting in-house and have fun thirties style bar to enjoy in the evenings. From here the local courses are very accessible, with Norges Country Club Golf Dijon Bourgogne being one the local highlights.