See below to find the offer for the region you are interested in
UK & IRELAND
Book a break in the UK or Ireland for groups of 8 or more and receive up to 6 dozen free premium TaylorMade TP5 balls
MORE INFO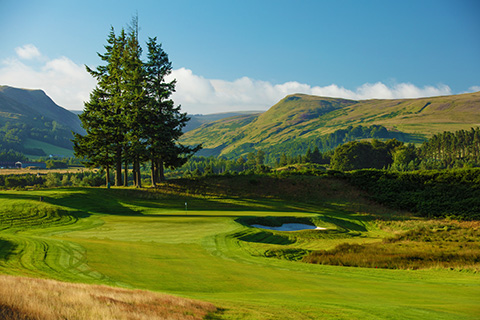 EUROPE
Book a holiday in Europe for groups of 4 or more and receive up to 7 dozen free premium TaylorMade TP5 balls
MORE INFO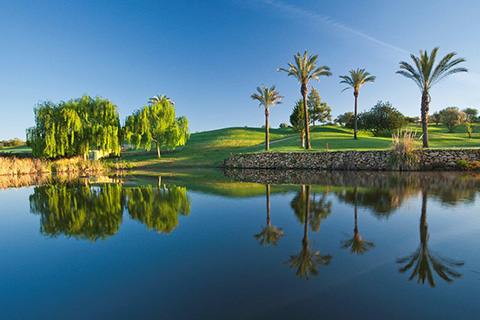 LONG HAUL
Book a long haul holiday for any group size and receive up to 10 dozen free premium TaylorMade TP5 balls
MORE INFO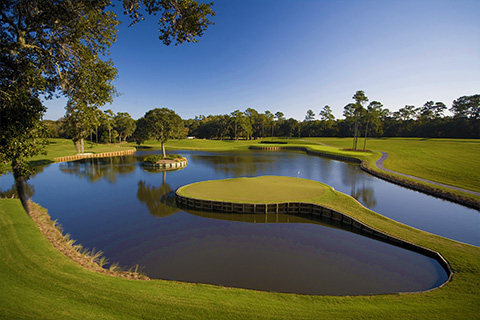 | Group Size: | Dozen ofTP5 balls: | Value: |
| --- | --- | --- |
| 8-11 golfers | 1 | £45 |
| 12-16 golfers | 2 | £90 |
| 17-23 golfers | 3 | £135 |
| 24-31 golfers | 4 | £180 |
| 32-35 golfers | 5 | £225 |
| 36+ golfers | 6 | £270 |
Book your golf holiday in
| Group Size: | Dozen ofTP5 balls: | Value: |
| --- | --- | --- |
| 4-7 golfers | 1 | £45 |
| 8-11 golfers | 2 | £90 |
| 12-16 golfers | 3 | £135 |
| 17-23 golfers | 4 | £180 |
| 24-31 golfers | 5 | £225 |
| 32+ golfers | 7 | £315 |
Book your European golf holiday in:
| Group Size: | Dozen ofTP5 balls: | Value: |
| --- | --- | --- |
| 1-3 golfers | 1 | £45 |
| 4-7 golfers | 2 | £90 |
| 8-11 golfers | 4 | £180 |
| 12-19 golfers | 7 | £315 |
| 20+ golfers | 10 | £450 |
Book your Long Haul golf holiday in:
Where to play in 2018?
2018 looks set to be a marquee year for golf. All eyes will be on Paris in September as Bjorn's Team Europe takes on Furyk's Team USA at Le Golf National with the run up to the event taking in amazing tournaments across the globe ranging from the sensational Sawgrass in Florida to beautiful Ballyliffin for The Irish Open.
Our customers have already shown a real keenness for an All Inclusive Golf Holiday so we are pleased to announce extended offers in Turkey, Morocco and Portugal. With a range of hotels and courses available it is easy to see why this holiday type will be so popular for travellers in 2018.
We've also extended our flight inclusive options with a range of possibilities available from short haul to long haul thanks to our exclusive airline partnerships. For more information on flights simply speak to your golf consultant who will be happy to assist.
New golfing destinations for 2018
Your Golf Travel are continually expanding our golf offering taking in new destinations and golf courses throughout 2018. Perhaps our biggest step is into Southeast Asia where we'll see a host of golf courses, designed by the likes of Greg Norman, Ernie Els and Colin Montgomerie, attract golfers seeking something slightly different as part of their normal golfing holiday.
Fancy a golf break in The UK or Ireland?
Whether your next golf trip is seeking some Championship links at an Open Championship venue or at an award winning resort the UK and Ireland is hard to beat in terms of quality and experience.
Exclusive Offers
Please click on a venue of your choice to see the incredible offers available!
Thinking of a Europe golf holiday?
These tried and tested destinations, are not only the closest to home, but also are packed with the continents best and most established golf courses, hotels and resorts. For the assurance of quality and convenience, Europe's glorious triumvirate remains number one for golf breaks and golf holidays.
Exclusive Offers
Please click on a venue of your choice to see the incredible offers available!
Dreaming of an Overseas golf holiday?
Dreaming of some white sand beaches while enjoying a golf holiday? Well, look no further, we have some incredible options playing and staying at incredible golf resorts with access to some of the most picturesque golf courses in the world.
Exclusive Offers
Please click on a venue of your choice to see the incredible offers available!
2018 Major Championships
As the only Major Championship to return to the same venue each and every year, The Masters has a special aura about it and is, without doubt, one of the standout fixtures on the golfing calendar. Augusta National is a course etched on many a golf fans' hearts and perhaps the only course in the world where pretty much every golf fan going knows it like the back of their hand!
Iconic hole after iconic hole including of course the famous landmarks like Amen Corner, as well as landmarks like Hogan Bridge, Sarazen Bridge and Rae's Creek are known the world over and when the world's best players go head to head on the world's most famous golf course you're guaranteed golfing fireworks, particularly on Masters Sunday which seemingly never fails to provide some of the most compelling sporting drama of the year.
As one of the five founding members of the USGA it should come as no surprise that Shinnecock Hills is a firm US Open favourite. Rated as one of the very best courses in the USA by those in the know - the very best according to some with Ben Hogan once saying, "Each hole is different and requires a great amount of skill to play properly. Each hole has complete definition. You know exactly where to shoot. All in all, I think it is one of the finest courses I have ever played." - Shinnecock Hills is also one of the most notoriously difficult courses once the USGA have had their way with it.
Last time the US Open came to town Retief Goosen took the crown, finishing as one of only two players under par for the tournament. Expect Old Man Par to challenge the golfers in 2018.
Set to host its eighth Open Championship, Carnoustie is one of the world's greatest links courses and is sure to set up some exhilarating golf in July. Jordan Spieth will be defending his title in 2018 and will be tasked with overcoming some of golf's toughest holes if he is to successfully repeat last year's success. However, Padraig Harrington won at Carnoustie and defended his Open title at Royal Birkdale ten years ago so maybe Spieth can do the same in reverse next year.
August sees Bellerive Country Club in Missouri host its 3rd Major Championship. Past winners at this picturesque parkland include Gary Player (1965 US Open), Nick Price (1992 PGA Championship) and Camilo Villegas (2008 BMW Championship). Golfers will be met with a golf course that can be stretched to just over 7,500 yards against a par of 71 with no less than 6 par-4's measuring over 450 yards.
With a new date scheduled from 2019, this will be the last time the event it held as the traditional August Major finale.
About TaylorMade TP5 ball
Since its launch in 2017, The TP5 has received warm praise for it's playability across a range of courses and conditions. Whether it was Sergio Garcia's win at The Masters, Jon Rahm's 3-wins-in-his-debut-season or Dustin Johnson's back-to-back WGC wins, the one constant was the TP5 ball. For your chance to experience it for yourself and see how the TP5 impacts your game, simply book your golfing trip with Your Golf Travel in 2018 and take advantage of the incredible Bonus Ball Promotion.
Bonus Ball Giveaway Terms & Conditions
This will be applicable to all new bookings made between 1st January 2018 to 28th February 2018 for travel from 1st January to 31st December 2018.
To qualify for the Bonus Ball Giveaway you must quote "BONUS BALL GIVEAWAY" at the time of booking. If you have qualified for this promotion you will receive a clear notification within your booking confirmation, if you do not receive this notification your booking will not be eligible for the promotion.
This promotion cannot be used in conjunction with any other offer or discount code.
"Last Minute" bookings made online are not applicable for this promotion.
Turkey and Cyprus count as European destinations, Morocco as a long haul destination.
Subject to availability, Your Golf Travel reserves the right to substitute product of a similar value or change to a cash discount should this not be possible.
Group size must be a minimum of 8 or more for UK/Ireland, a minimum of 4 or more for Europe and there is no minimum group size for long haul.
If the group size decreases before the date of travel, benefits decrease accordingly.
The offer applies to the total group size of the booking and can only be claimed by the group organiser.
Your Bonus Ball Giveaway will be activated upon receipt of the full payment of your deposit and it will be despatched upon full payment of balance of holiday.
The Bonus Ball Giveaway product will be available for release from January 2018.
The standard Your Golf Travel terms and conditions apply to your booking.