Our Summer of Sport Promotion
In what promises to be one of the most exciting summers in a long time for sports fans, here at Your Golf Travel we want to celebrate the busy sporting schedule with another promotion!!
Our Summer of Sport promotion, in association with Adidas, will see the lead booker bagging a FREE Adidas Ultimate365 Polo when booking between 14th June - 31st July 2018.
From Wimbledon to the World Cup, our calendars are jam-packed with a range of huge sporting events taking place all over the world. As such, you are free to book wherever you like to bag yourself the FREE polo, whether its a UK golf break to The Belfry, a European trip to Andalucia or a long haul holiday to the luxurious Dubai.
So, be sure not to miss out on any of the action this summer and fuel your excitement with a fantastic golf holiday and a new bit of kit to take with you!
Want to check the Terms & Conditions? Click here.
In association with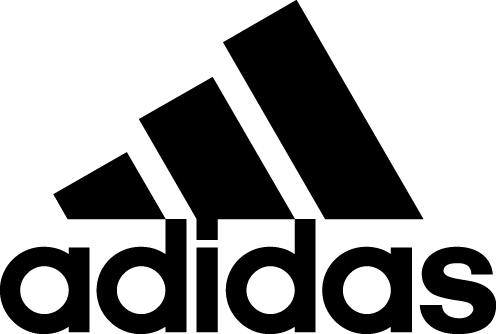 Our Top Deals
Country
Package
England
Marriott Hanbury Manor 1 Night, Dinner, Bed & Breakfast, 2 Rounds
1 in 12 free & 2 free drinks per person From £139
View more venues
Wales
Celtic Manor Resort 1 Night, Bed & Breakfast, 2 Rounds
Free buggy on first round From £89
View more venues
Scotland
Macdonald Cardrona 1 Night, Dinner, Bed & Breakfast, 2 Rounds
1 in 8 goes free, 20% off drinks & £10 bar credit From £89
View more venues
Portugal
Praia D'el Rey 4 Nights, Self Catering, 3 Rounds
Free buggies From £199
View more venues
Turkey
Sirene Belek Flights, 7 Nights, All Inclusive, 5 Rounds
All golf and airport transfers included From £899
View more venues
Spain
Los Monteros 3 Nights, Bed & Breakfast, 3 Rounds
Free upgrade to Junior Suite From £369
View more venues
Mauritius
Heritage Le Telfair Golf & Wellness Resort Flights, 7 Nights, Half Board, 7 Rounds of Golf
Free room upgrade + One Spa treatment From £1569
View more venues
Dubai
Media Rotana Flights, 4 Nights, Bed & Breakfast, 3 Rounds of Golf
Exclusive Special Offer Rate From £775
View more venues
Abu Dhabi
Westin Abu Dhabi Flights, 4 Nights, Bed & Breakfast, 3 Rounds of Golf
Free 9 holes of night golf at AD Golf Club when 3 rounds booked From £1055
View more venues
Summer of Sport Events
As we mentioned, the schedule for sport this summer is as packed as it's ever going to be, with major tournament following major tournament. Some fans strictly follow one sport like golf or football and won't worry about the rest, but if you're like us, everything from cricket to cycling will be on your radar.
So, how will you keep up with all this sport?
Take a look below at which events are coming up with the dates and host nation.
Terms and Conditions
This will be applicable to all new bookings made between 14th June to 31st July 2018 for travel from 14th June 2018 to 31st December 2019.
To qualify for the Summer of Sport promotion you must book a golf holiday with Your Golf Travel and quote "SUMMER OF SPORT GIVEAWAY" at the time of booking. If you have qualified for this promotion you will receive a clear notification within your booking confirmation, if you do not receive this notification your booking will not be eligible for the promotion.
This promotion cannot be used in conjunction with any discount codes.
"Last Minute" bookings made online are not applicable for this promotion.
Turkey and Cyprus count as European destinations, Morocco as a long haul destination.
Group size must be a minimum of 4 or more for UK/Ireland and a minimum of 2 or more for Europe and Rest of World.
Subject to availability, Your Golf Travel reserves the right to substitute product of a similar value or change to a cash discount should this not be possible
The Adidas Ultimate365 Polo shirts will be available from the 31st of July and will be dispatched upon full payment of the balance of your holiday.
The offer applies to the total group size of the booking and x1 Adidas Ultimate365 Polo can only be claimed by the group organiser. The group size cannot be changed after 31st July 2018.
The closing date of the promotion is 23:59 on 31st July 2018. Bookings received outside this time period will not qualify.
Your Golf Travel reserves the right at any time and from time to time to modify or discontinue, temporarily or permanently, this promotion with or without prior notice due to reasons outside its control. The decision of Your Golf Travel in all matters under its control is final and binding and no correspondence will be entered into.
Applicable for UK and EU residents only.
The standard Your Golf Travel terms and conditions apply.