The Promotion
The Algarve is synonymous with the complete golf holiday. A simple flight to Faro is followed by what can only be described as golfing paradise with over 33+ championship golf courses, countless 4 & 5* hotels and beautiful beaches.
There is truly something for everyone when you travel to the Algarve, whether you're a group of young golfers, a large society or some old friends enjoying some golf in the sun.
If that isn't enough to entice you to visit one of Europe's most popular golfing regions, we do have one more thing which might tempt you.
FREE AIRPORT TRANSFERS WHEN YOU BOOK THE ALGARVE IN MAY AND TRAVEL IN 2018
Not only will you find the best deals on Your Golf Travel, but book with us in May and we will organise FREE transfers to and from the airport for you and your group.
This promotion is available for groups of 4 or more golfers and will get you to your destination both quickly and cheaply! So, browse our range of fantastic offers below, take a read of what makes the Algarve so special and book your Algarve Golf Holiday now!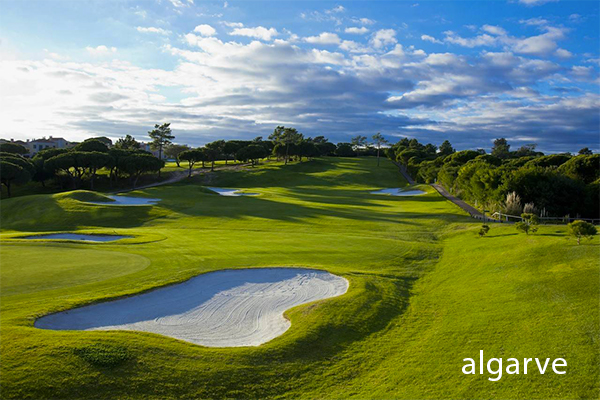 Save up to €161 in a group of 8 with free transfers
Why go on an Algarve golf holiday?
There's a reason why the Algarve is one of the world's most popular golfing regions….in fact, there's quite a few. As a welcome escape for many from the inconsistent British summer, above all else the Algarve offers some sunshine and not just in the summer months, we had clients taking to the fairways in shorts as late as November last year!
Of course the main attraction is the golf, there are over 40 courses in the Algarve, many of which are to a championship standard and have hosted various European Tour events, most notably the annual Portugal Masters.
To complement the amazing array of golf, you will have an incredible choice of luxurious hotels, resorts and holiday apartments where you can enjoy a perfect night's sleep, impressive facilities and unquestionable entertainment.
Away from the fairways and foyers there is an abundance of activities to enjoy and adventures to embark on, from the bustling Albufeira strip to the charming towns which are home to the cultured locals.
33+
Championship Golf Courses
Golf Holidays in the Algarve
Group travel to the Algarve
Going on a group golf holiday has its pros and cons. While travelling with others creates countless memories and increases the competition and camaraderie, often enough, someone has to compromise what they want to do.
Well that's where the Algarve is special, no one has to compromise because the region literally has something for everybody, regardless of age, gender, ability and interests.
The region's variety is one of its greatest assets. Head to the Algarve with a group and play at courses which are both exciting and challenging for both low and high handicappers and remember, a short course doesn't mean easy.
In regards to accommodation, you'll be able to choose between hotels which are designed to handle large groups of golfers or a private, self-catering villa or apartment. Whichever you choose, the hotels and resorts are so excellently prepared for golfers that your whole group will be satisfied.
Come evening time, you'll be spoilt for choice; decide whether to explore the charming, quaint villages, dine on the seafront of party on the lively Albufeira strip.
So, head to the Algarve on your next golf holiday - a golf holiday with no compromises…and FREE transfers!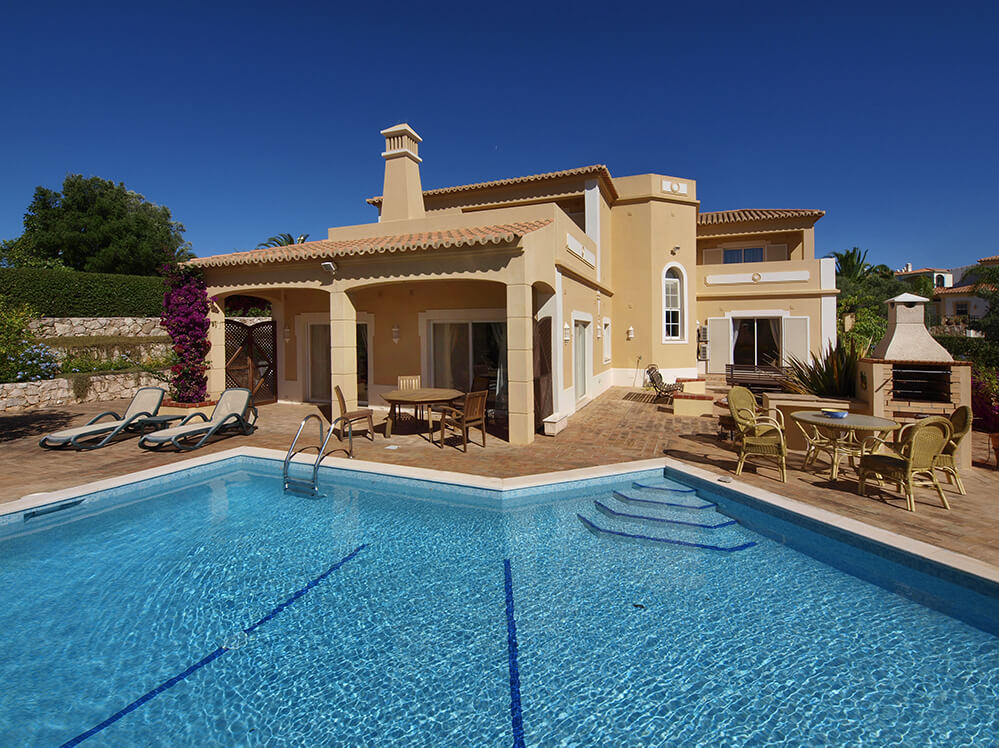 Terms and Conditions*
Valid only for groups 4+ to the Algarve for travel in 2018 only
Booking period is from the 1st - 31st of May 2018
Transfers are strictly limited to and from Faro Airport and excludes travel between courses
Promotion is combinable with other promotions
Promotion is NOT combinable with a voucher
Standard Your Golf Travel Terms and Conditions apply