Coke or Pepsi?….. Cats or Dogs?…… Tiger or Jack? Ahhhhh, some of life's unanswerable questions.
We've got another one for you and, considering we're all about playing golf around the world here at YGT, you can probably guess the theme. When it comes to golf, which is best for a golf break? Scotland vs Ireland golf – which will pip the post?
We're sure plenty of you have experienced the joys of golf in either country or maybe even both. So be sure to join the discussion in the comments section at the bottom of the article. But first, let's see what two of our most experienced staff members at YGT have to say on the matter.
In the green corner, fighting for Ireland, we have Tom Stephenson, and in the blue corner, for Scotland, we have our plastic but endlessly passionate Scotsman Rob Houston.
So, in the words of Michael Buffer, "LET'S GET READY TO RUMMMBBBLLLLE!"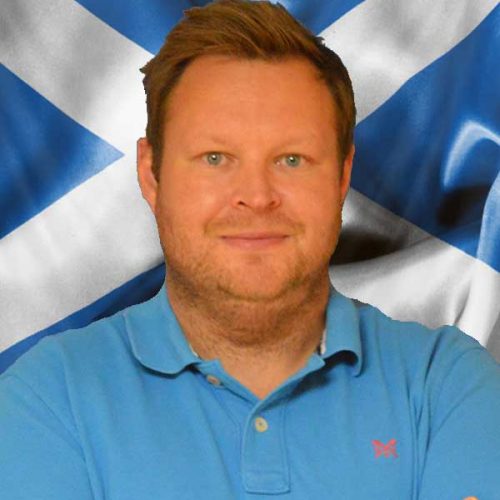 I have worked in the golf travel industry for over 10 years now. And although my golf has not improved in this time, the way golf is perceived has. As a lover of links golf, the British Isles is still the best place in the world for this test of skill against nature!
I have been lucky enough to play most of the great Links, but my top 3 favourite experiences would have to be Royal Porthcawl, and its historical club house and views over the bay, Royal Portrush & Calamity Corner (a treacherous par 3 on the back 9), and finally a round on Kingsbarns and a night out in St Andrews town for the perfect golfing day.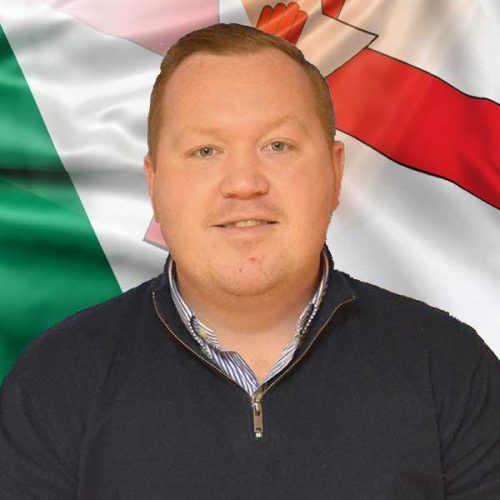 I have been apart of the golf industry for about 13 years now, and have played pretty much all over the world. As a former PGA Golf Professional, I joined Your Golf Travel over 5 years ago, and joined the UK sales team. The majority of my golf played has been in the UK, therefore I feel I can help understand the needs and wants of all our clients. I have been extremely lucky when joining the business to play some amazing golf courses, golf courses that have a lot of history involved. The likes of the K Club, Druids Glen, St Andrews Old Course & Turnberry to name a few. My personal favourite trip is to the South West of Ireland, playing Tralee, Ballybunion and Waterville, a true links test, with breathtaking scenery. The weather over the 3 days added to the experience.
I would say there is defiantly a golf holiday out there for everyone, from a top end tour, to a Sunday driver budget. With the amount of quality golf in the UK available to us, the stay-cation market is going to boom very shortly.
The categories they gave their opinion on were:
Golf Breaks with Championship Golf
Championship Golf in Scotland
Scotland Vs Ireland golf, it's a no brainer to me why Scotland is superior. So why does Scotland offer better championship golf than Ireland? Well…golf was invented in Scotland, so to put it simply: it is The Home of Golf.
Scotland has 7 Open Championship courses (Carnoustie / Prestwick / Royal Troon / Turnberry / Muirfield / Musselburgh) and if that's not enough, European Tour events like The Alfred Dunhill Links Championship (which includes Kingsbarns, The Old Course and Carnoustie) as well as the Scottish Open, a European Tour Rolex Series event, are also an annual stop for Europe's finest golfers.
The Scottish Open was first held at Downfield GC near Dundee, before moving to the exclusive Loch Lomond Golf Club for 15 years and then the likes of Castle Stuart, Royal Aberdeen, Gullane, Dundonald Links & The Renaissance Club.
The Ryder Cup, the greatest team event in men's golf, has been held at Gleneagles & Muirfield. Scotland has also played host to many qualifying events and the Seniors or Ladies events too.
Scotland has hosted more major golf tournaments than the Island of Ireland by a staggering number. The courses are household names amongst us armchair golfers, as well as being on all of our bucket lists.


Championship Golf in Ireland
The European Tour has visited the Emerald Island on numerous occasions and has also hosted one of the most famous Ryder Cups in recent memory. Darren Clarke, playing after tragically losing his wife, took centre stage as Team Europe battled the USA en route to a record victory.
The Irish Open has been held all over Ireland too, and following in the footsteps of your heroes is relatively easy. Venues such as Portmarnock Old, Druids Glen, The K Club, Fota Island, Ballybunion and Carton House have all hosted the cream of the crop on The European Tour, and are easily accessible to visiting golfers.
Royal Portrush is the only course outside of Scotland and England to have hosted The Open, most recently in 2019, and with The Ryder Cup heading back to Ireland again in 2027; championship golf in Ireland just keeps going from strength to strength. It's not often that you are able to play one of the most famous courses in the world without certain restrictions so a golf break to Ireland really must include a round at Royal Portrush.
According to many, Royal County Down is currently the No.1 Golf course in the world…not even Scotland can lay claim to having the best in the business! That alone is the only reason you need to look no further when trying to compare golf breaks in the UK.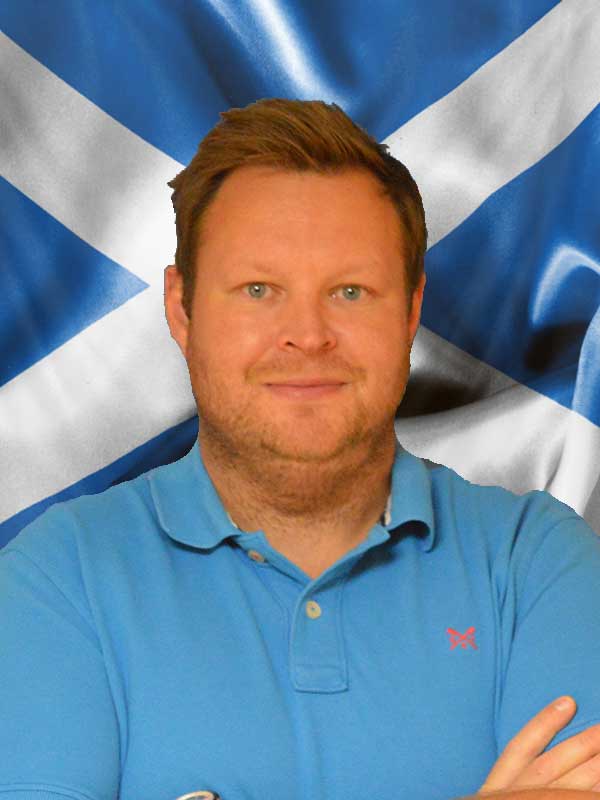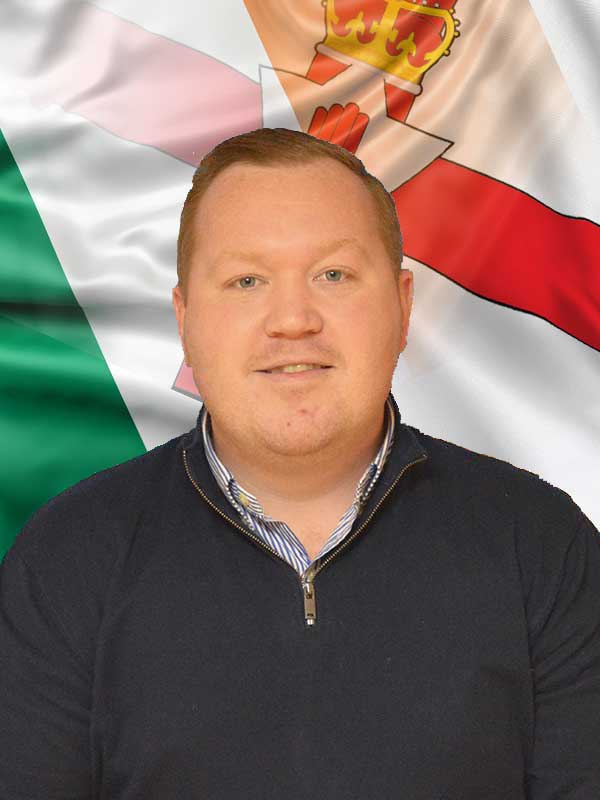 Scotland vs Ireland Golf for Societies & Groups
Golf in Scotland for Societies
In my opinion, Scotland just nips ahead of Ireland as being best for Golf Societies as well. There is a trip out there for every budget and every group.
If we start with the resorts, there are six resorts with two+ courses in Scotland. These cater for every society group depending upon budget and location (Green Hotel, Murrayshall, Dalmahoy, Fairmont St Andrews, Turnberry and Gleneagles). They're well spread through the central belt of Scotland.
To join these resorts you have some fantastic town & city breaks, that offer not just a range of differing courses all within close proximity but the opportunity for nightlife as well. The best spots being at the Ayrshire Coast, Edinburgh, St Andrews, Aberdeen and Inverness. These areas offer a good range of different accommodation as well as courses that are easily reachable and varied.
Every group that visits Scotland, no matter the location, is sure to find some great Scottish Hospitality.


Golf in Ireland for Societies
When it comes to Scotland vs Ireland golf for groups and those looking to get away or a society break, Ireland and Northern Ireland offers some great options. Not only do the Irish do everything in their power to make you feel at home, they welcome everyone – golfers and non-golfers. This, in my opinion, is why you see so many return trips to Ireland – The Welcoming!
The main attraction Ireland offers for groups and bigger parties is the luxury of having two courses on-site, or a second course close by. Druids Glen, K Club, Carton House, to name a few are all European Tour venues, these all have 36 holes on site. They are a test for all abilities when it comes to skill level, and all have 5* hotels to match on-site, with access to all leisure facilities. This is ideal for non golfers in the group, or to relax after a tough day on the Links.
With venues offering just one course, I always look at Dublin, Cork, Killarney & Belfast for suggestions. These areas consist of amazing golf to add on for a mini "tour", great hotels, and of course, the attraction of getting out for a drink in the evening on your doorstep. Everyone likes a drop of the black stuff, right?!
The best attraction for groups in Northern Ireland is either to stay on-site at Lough Erne and play the two tough courses there or to stay in Portrush. Staying in Portrush offers a 10 minute drive to Portstewart, Castlerock and of course the two courses at Royal Portrush. Splitting the courses over a few days within the group means you get easier access to the courses. This is by far the premium Northern Ireland golf trip. If Belfast is the option you want, Royal Belfast is a must! It's the oldest golf club in Ireland and is minutes away from the home of former world No.1 Rory McIlroy and his home course, Hollywood.
If Royal County Down is your choice, paired with the two courses on-site and Ardglass, you have some of the best golf in the UK!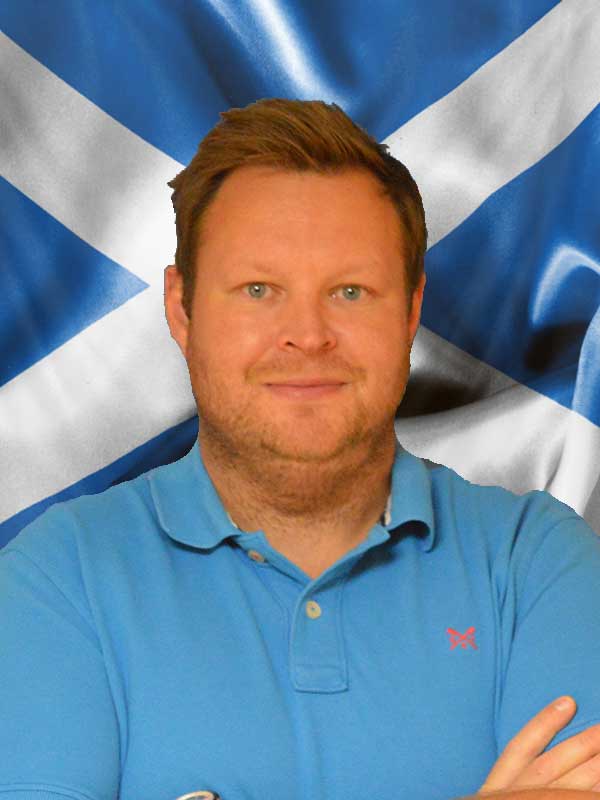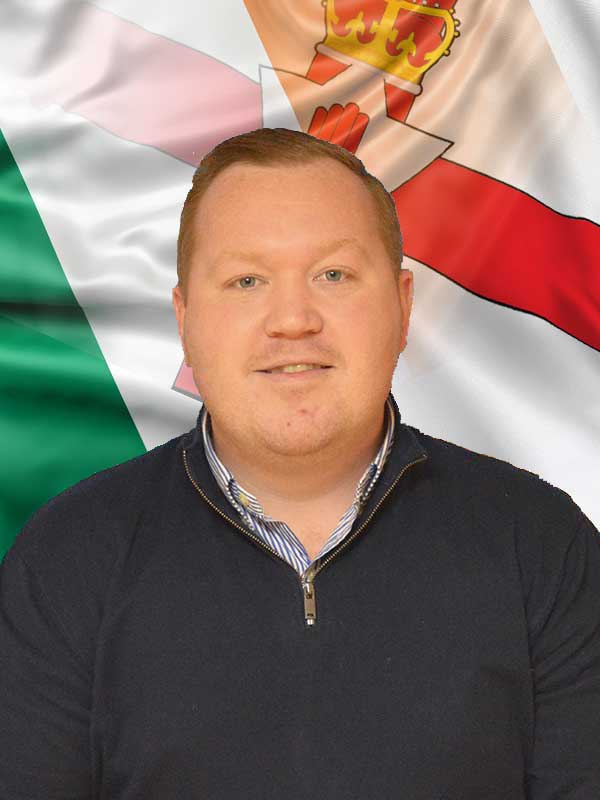 Golf in Scotland for Couples
To say I would be biased here is an understatement, having got engaged at the stunning Gleneagles Resort. I cannot think of a better couples getaway than a trip to Scotland. Scotland has everything to offer from the romance of Loch Ness, the rugged beauty of the Highlands to the majestic Trossachs and Cairngorms. Just make sure you relax & take in your surroundings.
Not only can you take in the beauty of Scotland's scenery, but when you get off the courses you can listen to the Piper marching at the front of Turnberry in the evening, enjoying gastronomy in Scotland's only 2 Michelin star restaurant Andrew Fairlies at Gleneagles or the mountain views out of your room at The Spey Valley Resort. Romance and relaxation can be found everywhere.
Whether you opt for the splendour of Scotland's 5* resorts (Turnberry, Gleneagles, The Old Course Hotel or Fairmont St Andrews), the Old Manor House Hotels of Murrayshall, Mar Hall & The Dalmahoy or choose a relaxing weekend getaway at one of Scotland's other resorts (Green Hotel / Spey Valley / Westerwood / Cardrona), there is something here for every couple. Playing golf and enjoying the luxurious spas the hotels have to offer is the best place to rekindle the magic.


Golf in Ireland for Couples
Couples golf in Ireland is becoming ever more popular, with the amazing 5* hotels, a day in the spa, and huge hotel grounds for romantic walks. Ireland gives couples the best chance to recharge and enjoy some time away from the hectic 9-5 working world.
My personal favourites would be Druids Glen, Carton House, Galgorm Golf and Spa Resort, Trump International at Doonbeg, The Heritage Resort, Portmarnock Links, Adare Manor to name a few. Each of these have fantastic golf, offering some amazing views across the landscape, and some of the best spa offers money can find.
Adare Manor even won the 2020 award of Michelin Sommelier, so sitting down in a 5* hotel with a 5* meal, comes with a 5* wine list, what an amazing option to have. I don't know of many hotels in the UK that offer a wine list to this extreme! Not to mention, it is going to host the Ryder Cup in 2027. For me, this is the memory maker and a chance to brag to your friends about the trip you have just booked or have been on.
Galgorm Hotel offers so much more than golf. If you're staying for a few days, why not try a days horse riding or an afternoon clay pigeon shooting. The golf course is also host to the Challenge Tour's Northern Irish Open, hosted by one of the world's most famous boy band members, Niall Horan and his management company Modest Golf!
The majority of golf and spa hotels in Ireland offer more than just one restaurant option. This is a huge plus when it comes to travelling abroad, as not everyone goes for the same menu or food. So when looking to travel to a UK destination, if you're a foodie who wants to relax and enjoy some time with your partner, Ireland is the place to be.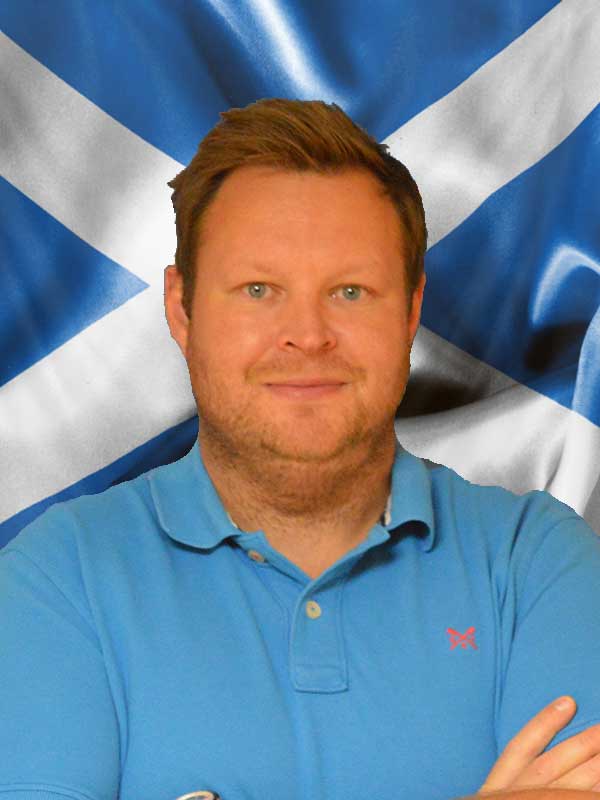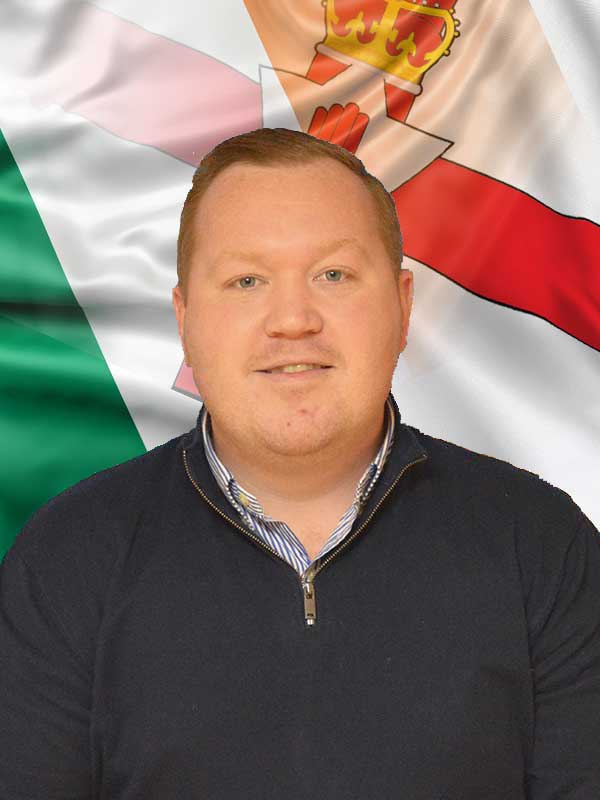 Scotland vs Ireland Golf for High Handicap Golfers
Golf in Scotland for High Handicap Golfers
With golf in Scotland, most people associate it with Championship Courses as we talked about above, however, there is golf for all abilities. The resorts of Dalmahoy / Fairmont St. Andrews and Turnberry all have a 2nd course that play very well for the higher handicapper. To support these resorts you also have the likes of Macdonald Cardrona / Westerwood / Craigielaw & The Green Hotel which are all fantastic resort courses that cater well for beginners.
Outside of the resorts, there are fantastic courses suitable for the higher handicapper as part of a tour. A particular favourite for me would be Troon Darley and Belleisle over on the Ayrshire Coast. I must also mention Nairn Dunbar and Boat of Garten up towards the highlands and Peebles and The Glen down towards the borders. They are surrounded by championship courses and often overlooked by other golfers, meaning availability is normally pretty good. These courses are keen to impress and prove themselves that the hidden gem is as good as any course out there.


Golf in Ireland for High Handicap Golfers
All abilities of golf need to be catered for in order to have a good trip. Ireland easily ticks the boxes for this requirement.
The higher handicapped golfers should look towards the courses that are more forgiving, enjoyable and fun. The courses I have been to and do suggest would be Castleknock, Roe Park, Templepatrick, Moyvalley to name a few. The hotels on-site offer great bar choices, dining options and with the majority of resorts, they will still be near a town for a night out.
The courses above offer a range of tees to suit all lengths, so from the beginners in the group to the players at the stronger end, everyone is catered for.
Irish golf is often looked at as tough, demanding and for the lower handicaps, but this is a myth, the golf here can be catered for everyone, mixed abilities of ladies and gents, low to high handicaps.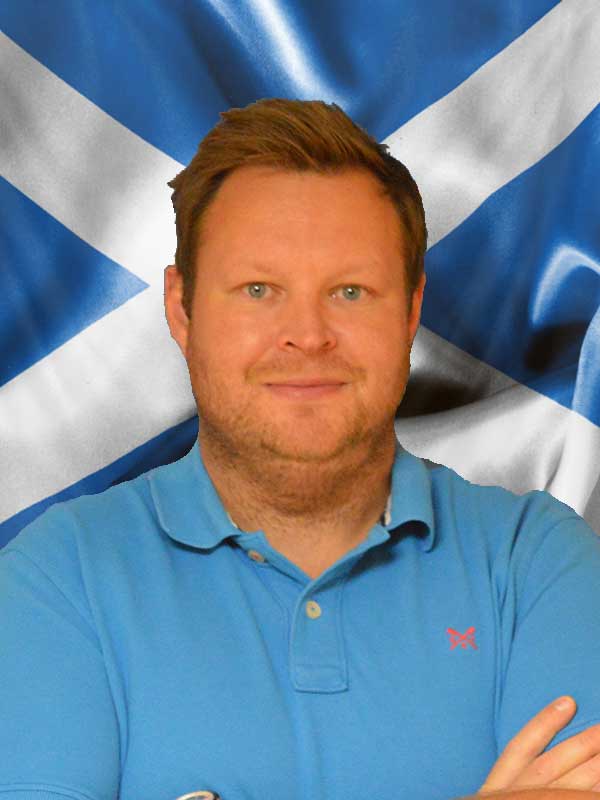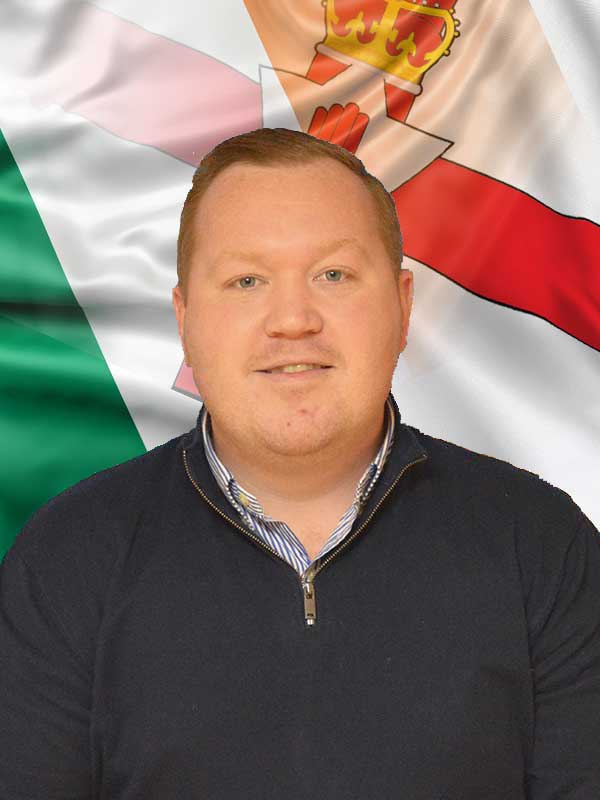 Golf Breaks for Low Handicap Golfers
Golf in Scotland for Low Handicap Golfers
Why is Scotland better for the lower handicapper? Simply put, it's because of the sheer number of championship courses available and I must reiterate it being the home of Links golf. The Links Association claims there are only 247 true Links courses in the World and Scotland has 85 of these, spread throughout the country. Then take in the ever-changing weather and even the best golfers can struggle to tame the game – Carnarsty got its nickname for a reason.
You can follow in the footsteps of your golfing Heroes with The Open rota courses, trying to emulate their famous shots and put yourself against the low scores posted. The likes of Western Gailes, North Berwick, Royal Aberdeen, Nairn, Royal Dornoch are just a few of the older courses that make you have to plot your way around the courses and not just overpower. Then there are the newer courses that have been so well designed they push themselves into the UK's top 100 straightaway. Special mention to Kingsbarns, Dumbarnie, Trump Aberdeen, Castle Stuart and Spey Valley.
Go to the courses you know the best players have been. The places that have made legends. The places that can truly test your skills.

Golf in Ireland for Low Handicap Golfers
Irish golf – Where to start when talking about a tough challenge. The links golf in Ireland is second to none. Longer golf courses, a continuous mental battle and so much more.
The lower handicapped golfers think they can play any course and eat it up, but not Ireland! Tralee, Ballybunion, Waterford, European Club, Portmarnock, Old Head Links, Dunluce at Portrush for example are all links golf courses, and you need to know how to play all shots in order to play well. Sometimes, 30 Stableford points looks like a bad day, but not on these types of courses.
The wind can come at you from all angles, rain at any second and bright sunshine the next! All 4 corners of Ireland offer the best challenges, there is not one spot I can put my finger on that is better than the other.
In my opinion, and if you can financially afford, is to definitely do 3-4 days and 4-5 rounds. Enjoy the hospitality on offer, enjoy the tough tests on offer, and make some of the best golfing memories possible. You never know who you may bump into – rumour has you could meet some of best golfers in the world warming up on the Links before The Open.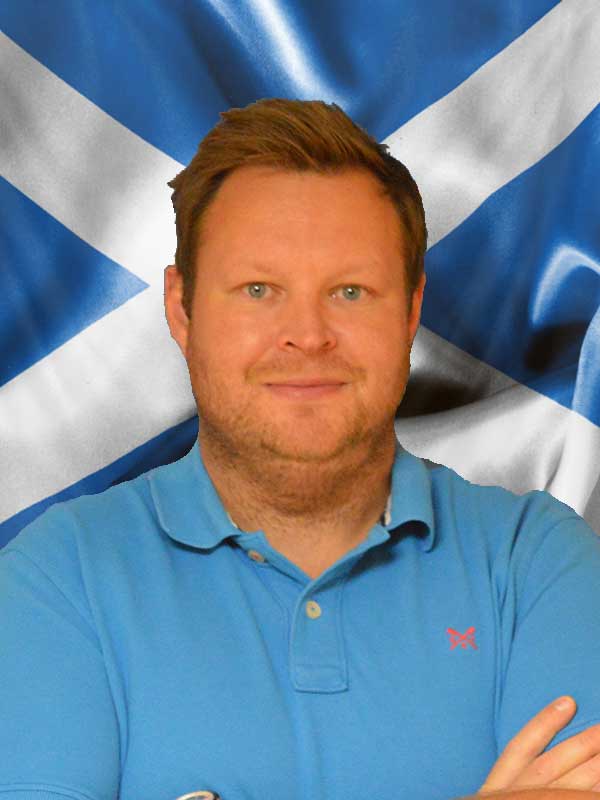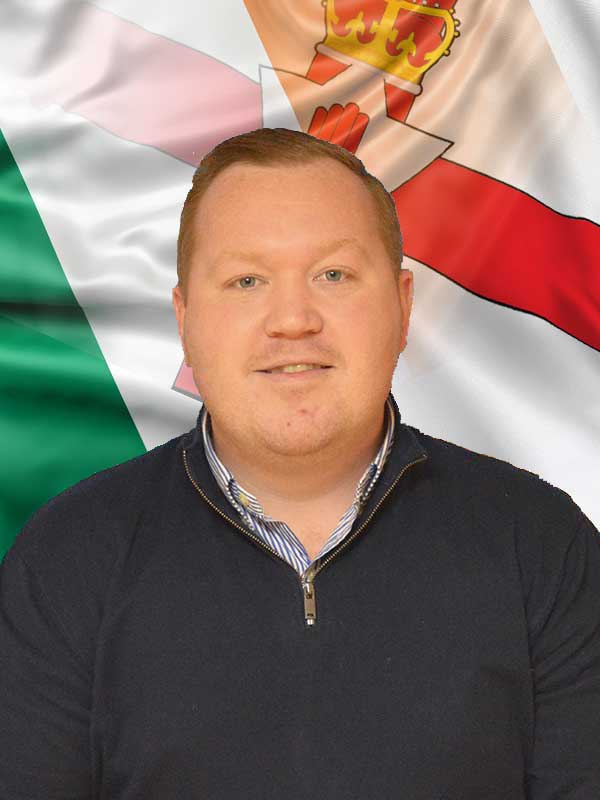 Luxury Golf Breaks in Scotland
I don't see how Ireland can compete here, as golfers going to Scotland you have so much choice around luxury, it is not just the courses. All 5* properties have fantastic dining opportunities eg Andrew Fairlies at Gleneagles. Who doesn't want to open their curtains onto views overlooking the Ailsa course at Turnberry. All the luxurious options have recently been refurbished and offer everything you would expect for a 5* hotel.
When it comes to Gleneagles, not many hotels can compete with its Breakfast, then there also is the Johnnie Walker Blue lounge. Take in a cigar and your own personalised bottle of Johnnie Walker Blue Label is always pretty special. This hotel has been voted consistently in the top hotels in the world.
The Old Course Hotel & Fairmont St Andrews both have fantastic spas and either views looking back over the town of St Andrews or of the Road Hole. The Old Course Hotel also has a vast selection of Whisky so no matter your palate there will be a wee dram to help you sleep at night – my personal favourite the Macallan M at £1200 a go.
On top of that, you have got the Jigger Inn owned by the hotel that sits alongside The Road Hole, where you can have one of the best club sandwiches around, swilled down with their own Jigger Ale brewed locally. If you want to stay somewhere more Boutique in style then head to Macleod House part of the Trump complex in Aberdeen, or Greywalls Hotel in the East Lothian fantastic hotels that over you a fantastic Scottish experience. Tartans are resplendent and give a very cosy feel to your stay, making it feel almost like your home away from home.
Along with the amazing accommodation offerings you have got other activities as well. Whisky is probably Scotland's biggest export. There are numerous different distillery tours on offer around the country to visit with each region having its own unique tastes. If you like peaty Whisky make sure you get some of the Islay Whiskys (Ardbeg etc…) or if you prefer something more rounded try Dalmore. Why not also look at Deer Stalking & Falconry two of the more distinguished activities available in Scotland's cherished countryside to supplement your golfing experience.


Luxury Golf Breaks in Ireland
Every country in the world offers amazing 5* hotels, including amazing dining options, as well as luxurious Spas and much more. Ireland is no different!
Wherever you look across the North / South divide you can find something on a budget, or the high end extreme. If luxury is what you're after look no further than the Sleeve Donard, Mount Juliet, Castlemartyr, Farnham Estate, Dromoland Castle & Lough Eske Castle to name a few. With huge rooms, luxury amenities and robes to match, why not order room service and chill with some bubbles in some of the finest rooms on show.
The spa at the majority of the 5* hotels in Ireland are award-winning, and not only do they come with indoor spa area's, but some even offer outdoor options. A glass of the finest Champagne and a hot tub bubbling away, make for an amazing trip.
Some of the best options, in my opinion, can be found in the South West of Ireland. Looking at the Aghadoe Heights Hotel or Muckross Hotel and Spa, playing some amazing links golf. If money isn't an issue, we can look at organising travel in your personal helicopter! Yes, we have had numerous requests for this. Flying from these hotels gives easier access to some further golf, including the likes of Lahinch or Doonbeg!
Upgrading on some of these rooms do come at a cost, but for a special anniversary of just a one off, it's pretty cool to be able to say you have stayed in a castle.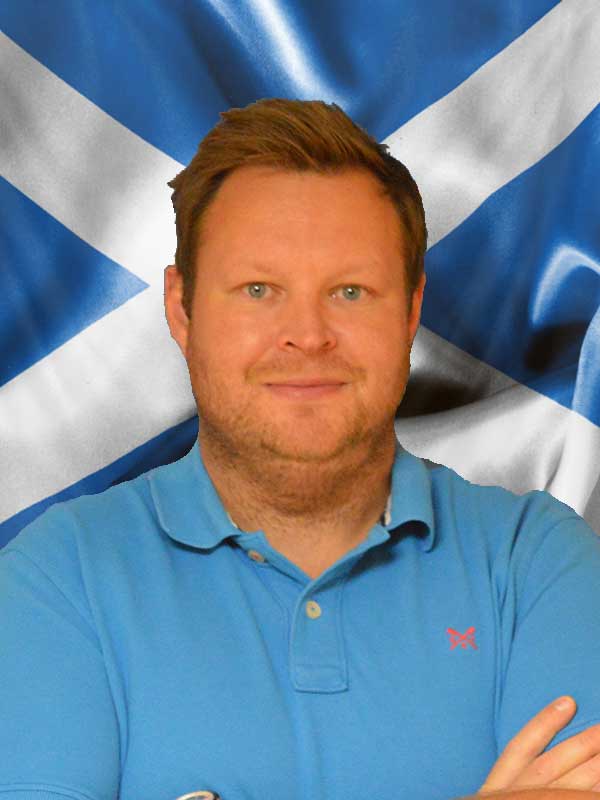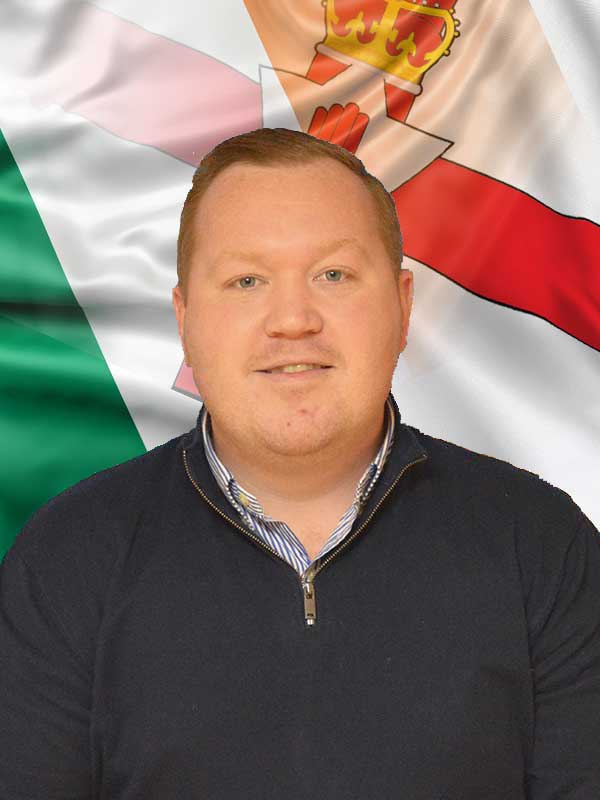 Golf Breaks with Nightlife
Golf Breaks with Nightlife in Scotland
Scotland offers such a variety of after-golf activities. As mentioned previously Whisky is quite possibly Scotland's most famous export, with over 130 different distilleries spread throughout the country There is also an abundance of history and culture with famous castles and battles of independence against Edwards Longshanks (The Hammer of Scotland). Head to Stirling Castle for a look back in time with William Wallace or visit Edinburgh Castle where the Stone of Scone (The Coronation Stone) is back in residence.
In my opinion, there is no greater city than Edinburgh. It has everything you could want on offer; take in the architecture or for a night out, head to Rose Street or Haymarket. Glasgow is no different with a great night out to be found down Sauchiehall Street.
Outside of these 2 cosmopolitan hubs, there is great nightlife to be had in other golfing areas where you can find a great local pub or bar. St Andrews and Ayr as university towns offer very different types of nights out but both great fun for golfing groups.
The booming market of craft beers is evident in Scotland with the likes of BrewDog who have opened up bars in all areas, even Edinburgh Airport. The Old Course Hotel has The Jigger Ale served in the Jigger Inn too. Where better than to sit on a sunny evening watching players struggle with The Road Hole whilst supping a great ale. Not to be outdone, Turnberry has also got the Ailsa Amber Lager, again to be enjoyed looking over the 18th fairway of the Ailsa thinking back to how Tom Watson threw away the 2009 open.
No matter what sort of extracurricular activities you want after your golf, Scotland has it all in abundance.


Golf Breaks with Nightlife in Ireland
Nightlife? Well, what can I Say? Why would you want to go anywhere else other than Ireland?
When I think of a golf trip, I don't instantly think "the trip must be all about the golf", I think, let's choose somewhere that we can get off-site for a few hours after. No matter what corner of Ireland you are in, everyone can enjoy a night out of town. With the constant live music over a weekend, you really will struggle to find an empty bar. Top tip: the deciding factor of which bar to choose from would be how busy it is.
Every single city/town in Ireland has a pub that all the locals go to and here you can get the real Irish flare. Local stews brewing away, and finishing the night with an Irish Coffee, what more do you need?
The big attraction of Ireland is Dublin and it draws in the crowds. With the Guinness Factory and Jameson distillery, what more could you want to do for a day away from the course.
Cork has a strip of bars and drinking holes that stay open to the late evening. Killarney has a brewing company in the city, with craft ales and a pizza oven, Belfast has a bar on every corner it seems, and Galway is known for its nightlife.
In terms of where to go, Scotland or Ireland, I don't think there is a comparison – There is never a bad word said about a weekend away with your pals in Ireland. And according to the drinks business, Guinness is the 10th most famous alcoholic drink in the world, not the UK, the WORLD!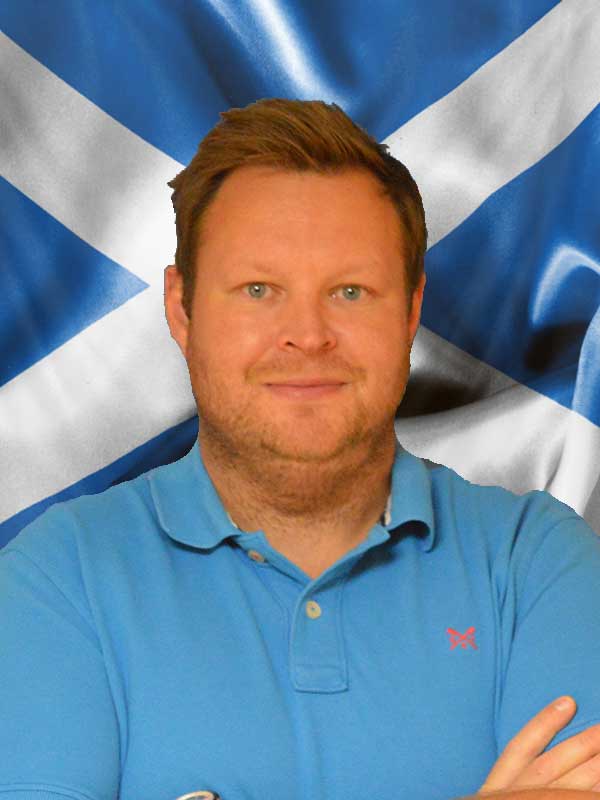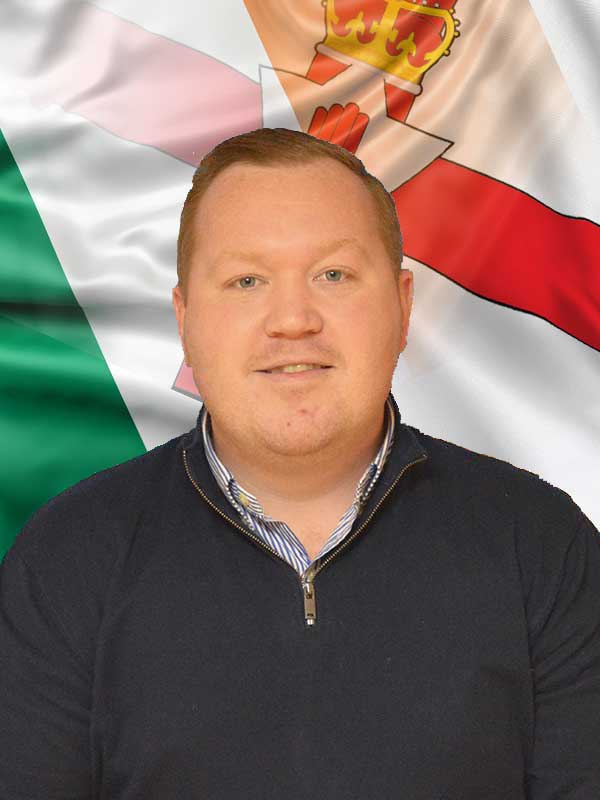 Scenic Golf Breaks in Scotland
Scotland cannot be beaten for nature, views and the general aura around its natural habitats. Golf in this instance is no different, the views from the golf resorts and courses around the country are second to none. I mentioned that Scotland has 82 of the 240+ official links courses in the world. Just think back to the famous pictures from the Ailsa course at Turnberry, you are spoilt for views here, looking back up to the beautiful white hotel, out to sea and the Ailsa Craig or even the famous lighthouse.
Head across the country and play either the Castle Course or either of the Fairmont St Andrews courses and you can look down on to the spectacular view of St Andrews. There are also views of the famous Forth Bridge from Bruntsfield Links. There will never be a shortage of sea views when playing golf in Scotland, even the scenes from Trump Aberdeen cant be spoilt by the wind farm, it just seems to add to the majesty of it all.
There are the rugged inland views on a heathland course like The Duke's, Blairgowrie and Ladybank. Spey Valley and Boat of Garten have the mountainous backdrop of the Cairngorms National Park. The views do not stop there as Gleneagles and The Kings Course, in particular, give you a stunning lookout of the Trossachs. Those lucky enough to be invited to play at Loch Lomond or that can nip to its neighbour Cameron House can take in the stunning Loch Lomond itself. The pièce de résistance has to be The Highlands where Scotland is at its best with Brora, Tain and Royal Dornoch.
What you also have to consider when you look at these courses is the thoroughfares to get to them, take yourself off the main routes and take the lesser-known road and see what the Scottish countryside has to offer particularly with the North Coast 500. As the famous song, Bonnie Banks of Loch Lomond goes:- "you'll take the highroad & I'll take the low road, and I'll be in Scotland afore you".
All of the above and I have not even mentioned the most famous golf photo in the whole of golf worldwide: The 18th hole at St Andrews and the Swilcan Bridge. One of the most iconic must-see views of all.


Scenic Golf Breaks in Ireland
When it comes to views in the Scotland vs Ireland golf comparison, I'd say the scenery are both pretty close. On their good days, you can look out the coastline and see for miles in both destinations.
Wow factors that give Ireland the edge here is that the majority of world-famous films have actually taken place here. Films such as Star Wars & Game of Thrones provide some of the jaw-dropping backdrops.
The best setting for golf courses in Ireland is often found right on the edge of a cliff. A tee shot two yards sideways could be out of bounds or the ocean. Courses such as Old Head, Portmarnock old and links, Trump International Doonbeg, Wicklow, Ballycastle are touching distance with the ocean. This brings in the tough challenge of the wind and rain and a true links test.
In the West of Ireland you have courses such as Connemara, Carne Links & Dingle. Next stop and the next piece of land is the USA!
The winner of the most picturesque resorts and courses has to go to Ireland. My favourites are Adare Manor, set in the grounds of the most perfectly laid turf (and a castle!). The European Club with its rolling sand dunes and links and County Louth where you can hear a pin drop. I mustn't forget County Sligo for the mountain range backdrops, Lahinch for the naturalists in us, Ballybunion for breathtaking scenery. Royal Belfast, the oldest golf club in Ireland, has the backdrop of the Titanic museum. Of course, the world's Number 1 ranked course, Royal County Down is a stunner. The rolling hills, the rolling dunes, the perfect and purest golfing photo is to take place here and not on a bridge in Scotland.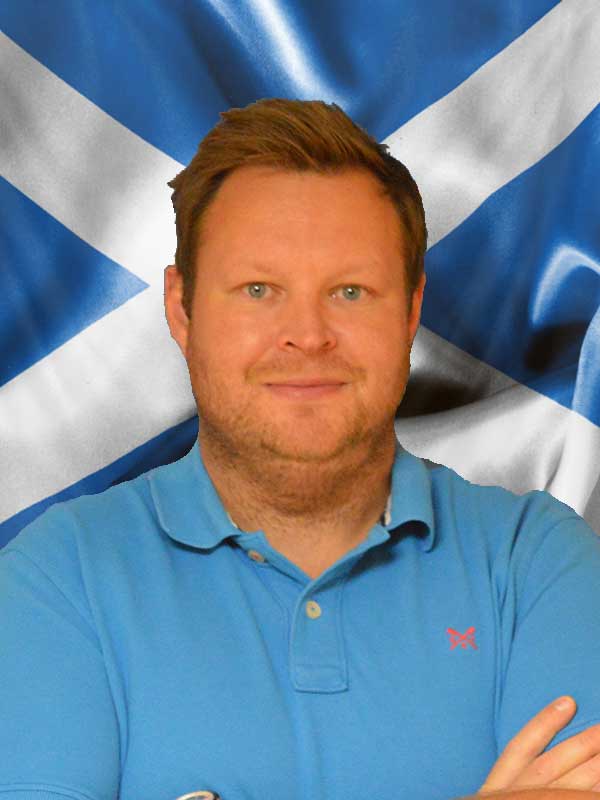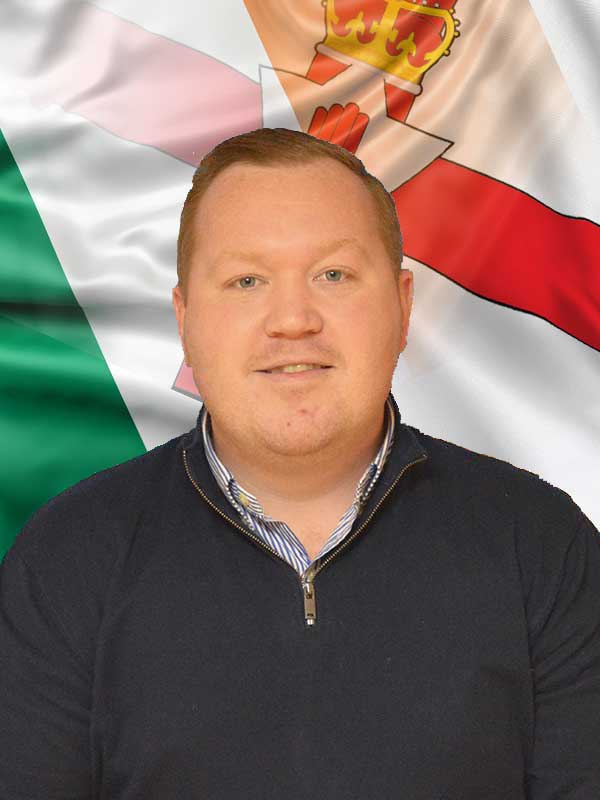 Scotland vs Ireland Golf – Both Winners
It's a tough call. Scotland and Ireland are both incredible destinations to visit not only for the golf, but for off course activities too.
If you have visited either destination, drop us a comment below and let us know your thoughts. If you're in the process of planning a trip, hopefully our first-hand experiences have helped you to decide which is the best golf break for you.